Morristown, New Jersey:
A Visitors Guide

Morristown is a community rich with Revolutionary War history, cultural heritage, parks, recreation, and a large variety of restaurants.

This is a popular destination for a day trip or weekend getaway.
Things to See and Do
Acorn Hall
68 Morris Avenue
973-267-3465
Website
Home of the Morristown Historical Society, Acorn Hall is a 1853 Victorian restored Italianate mansion. They offer exhibit galleries and programs on Morris County history.
Fosterfields Living Historical Farm
73 Kahdena Road
(973) 326-7645
Website
A National Register site, this 200-acre farm offers educational activities and demonstrations of 1920s farming methods and life.
Frelinghuysen Arboretum
53 East Hanover Ave
(973) 326-7600
Website
A 127-acre arboretum with trees and shrubs labeled for educational and scientific purposes. They offer many horticultural activities, including educational programs, special tours, group tours, and special events.
Historic Speedwell
333 Speedwell Avenue
973-540-0211
Website
The Birthplace of the Telegraph. This National Historic Landmark site is the restored estate of Stephen Vail, owner of the Speedwell Iron Works during 1800's. They offer guided tours, special events, programs, and exhibits. Open April - October.
MacCulloch Hall Historical Museum
5 MacCulloch Ave.
973-538-2404
Website
Includes 3 exhibit galleries and the oldest garden in Morris County. The garden is seasonal and features varieties of heirloom roses. The Museum offers a a variety of seasonal exhibits and educational programs.
Morris Museum
6 Normandy Heights Road
973-971-3700
Website
On display are over 48,700 items of decorative art, fine art, and natural science. They offer special events for all ages, including hands-on art and science workshops, discussions of historical events, and theatrical performances.
Schuyler Hamilton House
(also known as the Jabez Campfield House)
5 Olyphant Place
(973)539-7502
Website
Built in 1760, in the winter of 1779-80, Dr. Campfield's house served as the home for Dr. John Cochran who was assigned to care for General Washington. Open Sunday afternoons from 2-4 pm.
Morristown National Historical Park (Washington's Headquarters)
30 Washington Place
973-539-2016, ext. 210
Website
Washington's winter headquarters from 1779 to 1780
Mayo Center for the Performing Arts
100 South Street
973-539-8008
Tickets
Theatre and concert performances
Places to Stay
Morristown Inn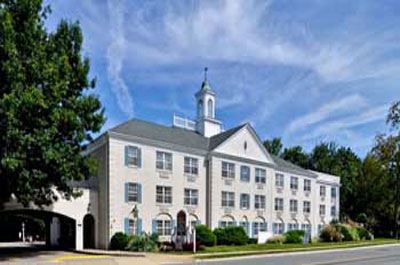 This newly refurbished hotel is located near historic attractions and area sights
Reviews/Booking
Hyatt Regency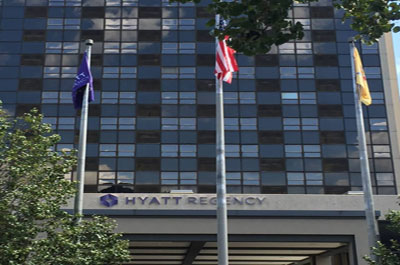 Located near Headquarters Plaza, a business and retail center featuring entertainment, shopping and dining options.
Reviews/Booking
The Madison Hotel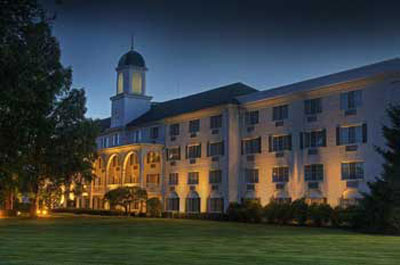 The charming Madison Hotel offers great amenities in a quiet and beautiful area but still next to a train station, that will enable you to visit New York City.
Reviews/Booking
The Westin Governor Morris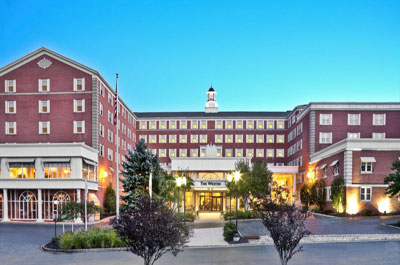 Blending chic decor and suburban appeal, with modern amenities including a fitness center, an outdoor pool, and a spa.
Reviews/Booking
Other Popular Morristown Things To Do