Lambertville, New Jersey - A Visitors Guide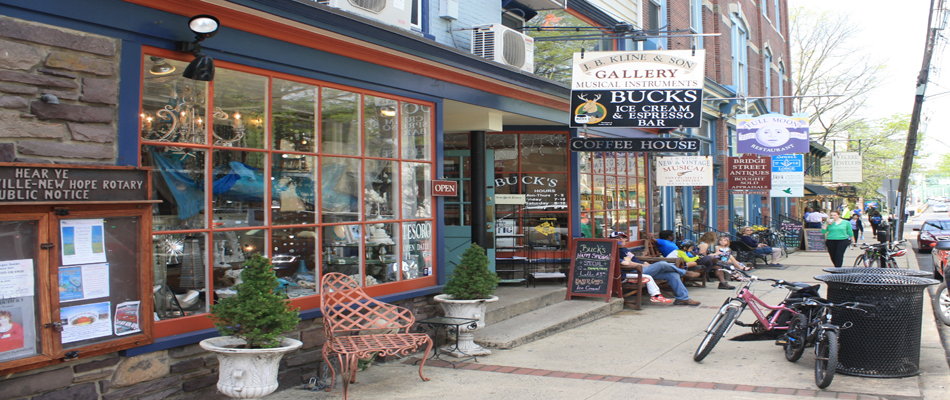 An historic town with plenty to do and see. The curious visitor will find antique shops, art galleries, specialty stores, bed and breakfasts, and plenty of good restaurants.

The more active visitor will try the canal tow path where bicyclists can enjoy a ride for people of all skill levels.

Settled in 1705, Lambertville New Jersey is one of the oldest communities in the State. This village grew into an industrial center with the development of the Delaware and Raritan Canal.

This village grew into an industrial center with the development of the Delaware and Raritan Canal. Along the streets are brick, stucco and clapboard Federal row homes, in shades of blue, maroon, brown and turquoise. These homes were built for factory workers in the 1800's and are now in various stages of restoration. It is not honky-tonk -----there are no t-shirt shops!

The town also has some historic significance. Washington and his men visited this community at least three times in 1776, 1777 and 1778, and on his final trip through, he set up headquarters in the John Holcombe House ( 260 N. Main St.), now a private residence.

The city's riverfront is also a popular family activity center for rafting, tubing, kayaking, canoing and river trolleys.

Lambertville Attractions and Things to Do
Howell Living
History Farm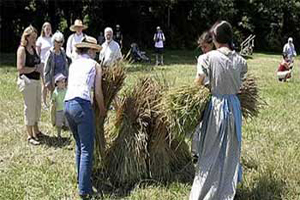 A 200 year old family farm located in a pristine, rural valley. This is a great place for a family outing. The farm has a large variety of programs and events for the whole family.

Website
Lambertville Historical Society – The Marshall House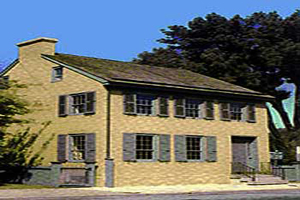 The Marshall House is the boyhood home of James Wilson Marshall, discoverer of gold in California in 1848 and related by marriage to John Hart, a signer of the Declaration of Independence. It is now the headquarters of the Lambertville Historical Society.
Website
Museum At Holcombe-Jimison Farmstead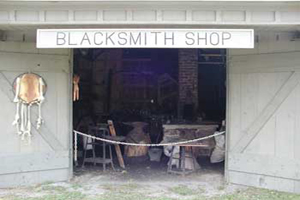 The Museum is committed to the preservation of Hunterdon County's agricultural heritage from the 18th into the 20th centuries. Many old exhibits from this era are on display.
Website
D & R Canal Towpath - Bike/Hiker Trail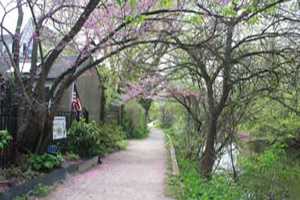 The D & R Canal towpath runs through Lambertville, connecting it to towns further north and south. The canal path offers cyclists and hikers a scenic trail for people of all ages and skill levels to enjoy. The tow path trail is flat and wide with two sections of the 60 mile tow path running through Lambertville.

Trail Guide
Roxey Ballet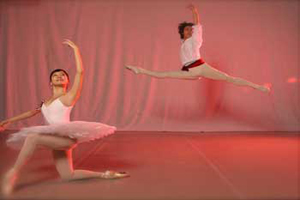 A non-profit professional ballet company with performances throughout the year. They endeavor to advance, promote and preserve the art of dance through public performances, community outreach, residencies and scholarships.
Website
Steamboat Floating Classroom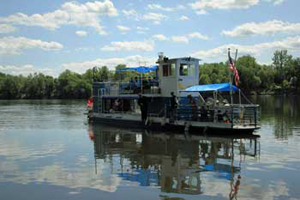 This attraction features a replica of an 1880 stern wheeler takes you down a two-mile voyage of adventure on the Delaware River from May until October. A great way to see the Friday night fireworks. Arrange or join in on a group for this adventure

Website
Places to Stay
Chimney Hill Estate Inn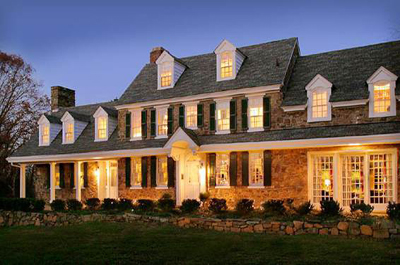 Ideal for a romantic weekend at the edge of town. They offer thirteen distinct guest rooms with each suite tastefully decorated with period furnishings. All have private baths and many have canopied beds and fireplaces, or even Jacuzzis.
Reviews/Booking
Inn at Lambertville Station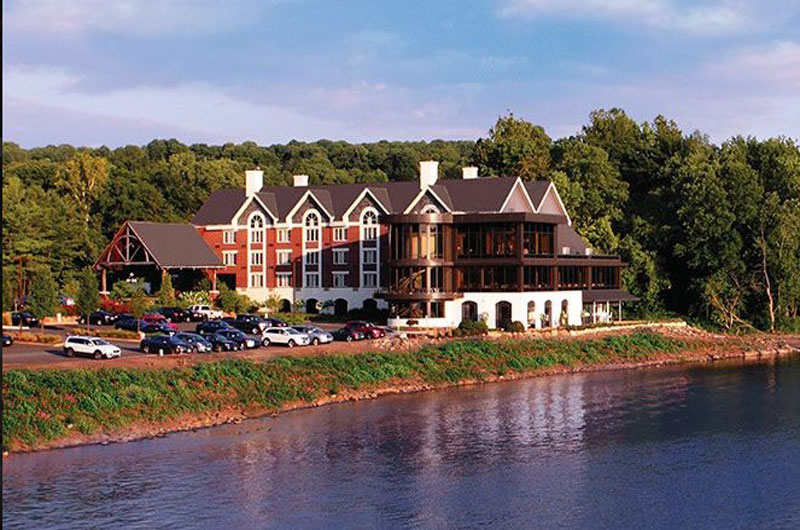 Lambertville's largest bed & breakfast is family friendly. Its three stories with most rooms having a scenic view of the river.There is a large restaurant and pub on-site.
Reviews/Booking
Inn of the Hawke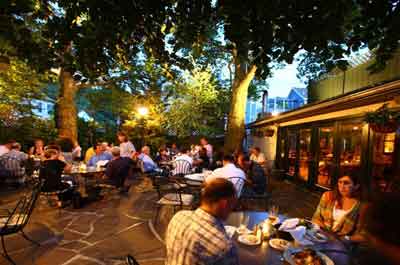 Built in the early 1860s, this landmark institution is a traditional tavern, with a great pub downstairs and six guest rooms upstairs. Located several blocks from center of town.
Reviews/Booking
The Lambertville House Hotel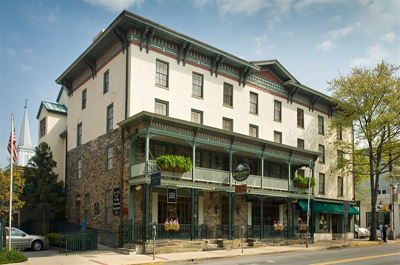 Great location in center of town and within walking distance to shops and restaurants, this historic hotel (circa 1812) has most rooms with a fireplace and some with a private balcony
Reviews/Booking