The Best New Jersey Beer Festivals and Events
New Jersey beer festivals play host to a well over 50 major breweries and micro breweries with many brew masters and staff available to provide information on over 250 beers and ales.

NJ has made a mark in the beer brewing history of the United States. During the late 19th century, New Jersey was considered to be the nations hub of breweries and was home to some of the largest breweries in the United States
With a large German immigrant population, there were many brew masters and owners who preserved the style of beer from their homelands. During the 1880s, there were no less than six breweries in Newark, NJ alone.

In 1935, the G. Krueger Brewing Company of Newark, New Jersey became the first brewer to market beer in steel cans. In that year, only about 25 percent of beer was packaged in bottles and cans -- the rest was kegged. Today, however, about 90 percent of America's beer production is consumed from bottles and cans.

Note: This information is provided by event sponsors as a free service to our viewers. Sometimes conditions require cancellations or changes of dates, times and location which are not reflected in the original schedule. Before planning a trip to visit one of the listed events, it is suggested that you call the event sponsor to confirm the event schedule or for additional information on the event.

---
March 2017 New Jersey Beer Festivals
The Big Brew Beer Festival
Saturday, March 4, 2017
The Morristown Armory
430 Western Ave.
Morristown, NJ 07960
Tickets & Information
With two sessions, The Big Brew Beer Festival is a perfect opportunity for beer aficionados to meet and hang out. With over 200 unique tastings it's a great place to discover new beers and speak to brewery representatives.
Live Entertainment:
Session 1 - Sick Star Nation Acoustic Duo
Session 2 - Stereo Junkies
There is free shuttle service to & from the Morristown Train Station
---
Beers on the Boards
Saturday March 25, 2017
Martell's Tiki Bar
308-310 Point Pleasant Boardwalk
Point Pleasant Beach, NJ
Website/Tickets
This event features great food and awesome beer held inside and outside during theafternoon session and mainly inside for the evening. Over 35 breweries will be participating along with a gourmet buffet menu with some beer-inspired items and interesting pairings and a few entrees cooked with beer. Your ticket includes the full buffet and 2 ounce pours of more than 80 different beers during your selected session. This year the Brue Crew band will be performing at both sessions.Two Sessions:
Afternoon12:30-4:00 PM & Evening 6:00-9:30 PM
April 2017 New Jersey Beer Festivals
Atlantic City Beer and Music Festival
March 31, April 1, 2017
Atlantic City Convention Center
Atlantic City, NJ
Tickets & Information
This event features a celebration of a decade of AC music, brews, breweries. Attendees will experience over 1,000 different beers from 150 breweries, the biggest music acts to date, interactive touch points such as life size beer pong and a pop-up jam band space, a state-of-the-art March Madness viewing area and culinary offerings from our favorite AC food and beverage joints.
Three sessions:
Session 1 Friday, 12:00 am
Session 2 Saturday, 12:00 pm – 4:00 pm
Session 3 Saturday, 6:00 pm – 10:00 pm
May 2017 New Jersey Beer Festivals
"Truck"erton Food Truck & Brew Fest – Pork Roll vs Taylor Ham
May 6, 2017 @ 11:00 AM - 6:00 PM
Tuckerton Seaport
120 W. Main Street
Tuckerton, NJ
Website
609-296-886
This weekend event features craft beers, live music, fun, and food from over a dozen food trucks from all over the East Coast. The craft beer garden will have favorites from local brewery, Pinelands Brewing Co. Additionally, Laurita Winery will host two tents with wine samples and sales. This year's event will also hold a giant Seaport Pong tournament!
The live music lineup includes The Pickles, Diablo Sandwich, Nectar & Ambrosia, Billy Walton Band, and Gary Phillips. Beach chairs and blankets are welcomed!. Event admission is $8 for adults, and free for Seaport Members and children under 5. Save $1 on admission by bringing an item to donate to the Tuckerton Food Pantry.
---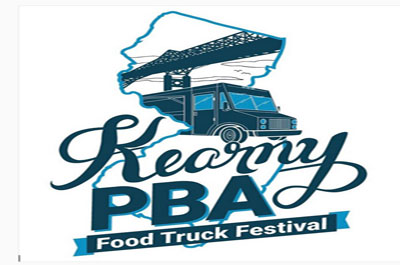 Kearny Food Truck and Craft Beer Festival
Saturday, May 6, 2017; 12:00 pm to 07:00 pm
Frank A. Vincent Marina
277 Passaic Avenue
Kearny, NJ 07032
Tickets & Information
This family friendly event features over 20 food trucks from the tri-state area, over 12 NJ Craft Breweries including; Demented, Brotherton Brewing Company, River Horse Brewing, and more to be announced soon.
Live Music will be provided Lifespeed and Good Noise, with a DJ to fill in between sets. There will also be an Outdoor Marketplace for apparel. things to eat, things to drink, things to entertain, and more. For Kids activities there will be a climbing rock wall, bounce house, obstacle courses, along with Plastercraft of Kearny and the Montclair Art Museum providing hands on arts and crafts activities for the kids.
---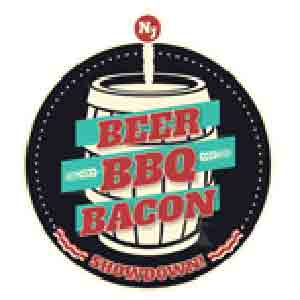 The Beer BBQ Bacon Showdown
May 20, 2017; 12pm-1pm VIP Hour; 1pm -5pm General Admission
Lewis Morris Park
Doe Meadow Field
270 Mendham Road
Morristown, NJ
Website
(tickets & event schedule)
This event features New Jersey Beer in connection with restaurants, gourmet food trucks & chefs to provide mouth watering BBQ & Bacon creations, all available for purchase. There will be a competition to showcase their culinary skills, with a panel of celebrity judges choosing the best of the best, along with People's Choice awards for Best Dish & Best Beer. 20 New Jersey Breweries will be in attendance, each bringing 4 styles of Beer. The event will take place outdoors under tents. Live entertainment will feature Street Hassle and The Brass Balls.
June 2017 New Jersey Beer Festivals

Annual Hop Sauce Festival
June 3, 2017 (rain or shine)
Taylor Ave,
Beach Haven, NJ
Website
(tickets & event schedule)
This family friendly event features good food, sampling hot sauces, beer. live band entertainment, and plenty of fun activities for kids. The main activity of the festival is to pair local fare with a sampling of twenty delicious micro, craft, domestic & imported beers from our area of the country, As Jetty's largest event, always on the Saturday after Memorial Day, the focus on brew and hot sauce is also paired with local fare, original music, and cultural vendors. A portion of the proceeds are always earmarked for Jetty's nonprofit arm, the Jetty Rock Foundation, which uses funds for youth initiatives, for those in need, and to enhance the community. This growing shoulder season event also aims to improve business and tourism during the traditionally slow period after the holiday weekend.
---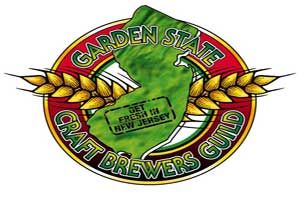 Battleship New Jersey Craft Beer Festival
Saturday, June 24 2017; 12:30 PM - 4:30 PM
100 Clinton St
Camden, NJ
Tickets
This event features beer tasting, live entertainment, and a free self-guided tour of the nation's most decorated ship.
Sample over 30 NJ Breweries while being entertained by the Cabin Dogs. Food available for purchase. Ticket includes a collectible sample glass and 15 4 oz. samples with the option to purchase more. VIP tickets get in one hour early and allow you to try a range of special beers that may run out before main session starts.
---