The Best New Jersey Beer Festivals and Events
New Jersey beer festivals play host to a well over 50 major breweries and micro breweries with many brew masters and staff available to provide information on over 250 beers and ales.

NJ has made a mark in the beer brewing history of the United States. During the late 19th century, New Jersey was considered to be the nations hub of breweries and was home to some of the largest breweries in the United States
With a large German immigrant population, there were many brew masters and owners who preserved the style of beer from their homelands. During the 1880s, there were no less than six breweries in Newark, NJ alone.

In 1935, the G. Krueger Brewing Company of Newark, New Jersey became the first brewer to market beer in steel cans. In that year, only about 25 percent of beer was packaged in bottles and cans -- the rest was kegged. Today, however, about 90 percent of America's beer production is consumed from bottles and cans.

Note: This information is provided by event sponsors as a free service to our viewers. Sometimes conditions require cancellations or changes of dates, times and location which are not reflected in the original schedule. Before planning a trip to visit one of the listed events, it is suggested that you call the event sponsor to confirm the event schedule or for additional information on the event.

April 2017 New Jersey Beer Festivals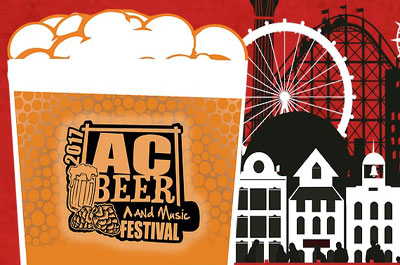 Atlantic City Beer and Music Festival
March 31, April 1, 2017
Atlantic City Convention Center
Atlantic City, NJ
Tickets & Information
This event features a celebration of a decade of AC music, brews, breweries. Attendees will experience over 1,000 different beers from 150 breweries, the biggest music acts to date, interactive touch points such as life size beer pong and a pop-up jam band space, a state-of-the-art March Madness viewing area and culinary offerings from our favorite AC food and beverage joints.
Three sessions:
Session 1 Friday, 12:00 am
Session 2 Saturday, 12:00 pm – 4:00 pm
Session 3 Saturday, 6:00 pm – 10:00 pm
---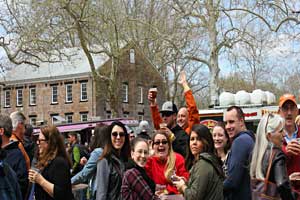 Allaire BBQ & Brews
April 29th, 30th, 2017
The Historic Village at Allaire
4265 Atlantic Ave.
Farmingdale, NJ 07727
732-747-4449
Website
Enjoy a family fun day with a Beer Garden – Serving beer and hard cider, Award winning BBQ, Food Trucks, Crafters, 19th Century games, Live entertainment: Saturday, The VooDUDES, NJ, 3:00pm – 5:00pm: Sunday, The Gas House Gorillas 2:30pm – 5:00pm
The historic village will be providing craft demonstrations at the blacksmith shop and carpentry shop. All historic buildings will be open for tours with costumed interpreters. There will be also historic children's games being demonstrated.
May 2017 New Jersey Beer Festivals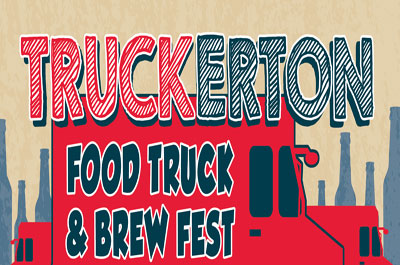 "Truck"erton Food Truck & Brew Fest – Pork Roll vs Taylor Ham
May 6, 2017 @ 11:00 AM - 6:00 PM
Tuckerton Seaport
120 W. Main Street
Tuckerton, NJ
Website
609-296-886
This weekend event features craft beers, live music, fun, and food from over a dozen food trucks from all over the East Coast. The craft beer garden will have favorites from local brewery, Pinelands Brewing Co. Additionally, Laurita Winery will host two tents with wine samples and sales. This year's event will also hold a giant Seaport Pong tournament!
The live music lineup includes The Pickles, Diablo Sandwich, Nectar & Ambrosia, Billy Walton Band, and Gary Phillips. Beach chairs and blankets are welcomed!. Event admission is $8 for adults, and free for Seaport Members and children under 5. Save $1 on admission by bringing an item to donate to the Tuckerton Food Pantry.
---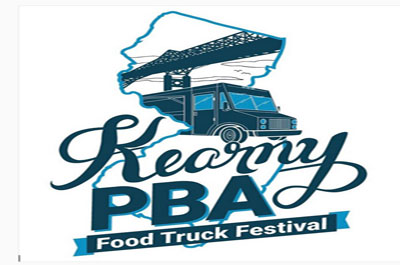 Kearny Food Truck and Craft Beer Festival
Saturday, May 6, 2017; 12:00 pm to 07:00 pm
Frank A. Vincent Marina
277 Passaic Avenue
Kearny, NJ 07032
Tickets & Information
This family friendly event features over 20 food trucks from the tri-state area, over 12 NJ Craft Breweries including; Demented, Brotherton Brewing Company, River Horse Brewing, and more to be announced soon.
Live Music will be provided Lifespeed and Good Noise, with a DJ to fill in between sets. There will also be an Outdoor Marketplace for apparel. things to eat, things to drink, things to entertain, and more. For Kids activities there will be a climbing rock wall, bounce house, obstacle courses, along with Plastercraft of Kearny and the Montclair Art Museum providing hands on arts and crafts activities for the kids.
---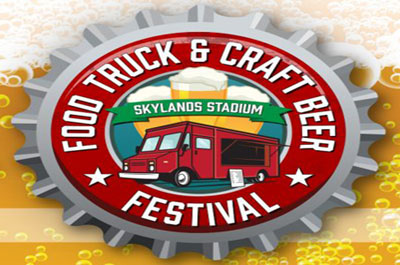 Skylands Food Truck & Craft Beer Festival
Saturday, May 6, 2017: 12:00 – 7:00 PM
Skylands Stadium
94 Championship Place
Augusta, NJ 07822
(973) 383-7644
Website
Adults: $5, Children 12 and under: Free
This family event features more than 20 food trucks with a variety of delicious fare, a Beer Garden with over 25 different craft beers, live music, backyard games including Knockerball, Ladderball, KanJam, Wiffle ball, and volleyball, a bounce house and the Miners Express train rides for the kids, a mechanical bull to put your riding skills to the test. Free parking
---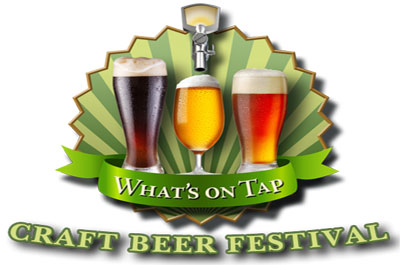 "What's on Tap" Craft Beer Festival
May 13th, 2017; 1 - 5pm
WheatonArts & Cultural Center
1501 Glasstown Road
Millville, NJ 08332
609-350-7790
Website
Visitors will get to experience both a variety of craft brewers and an historic exposure to American crafts. Over 25 craft brewers will showcase their finest beers on the idyllic, lakeside pinelands of the WheatonsArts and Cultrual Center. WheatonArts can trace its roots back to 1888 when it was considered the nations commercial glass center. Just as the craft brewer spends much time and care formulating the perfect beer recipe so too does the master glass blower.
---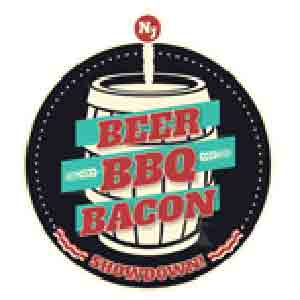 The Beer BBQ Bacon Showdown
May 20, 2017; 12pm-1pm VIP Hour; 1pm -5pm General Admission
Lewis Morris Park
Doe Meadow Field
270 Mendham Road
Morristown, NJ
Website
(tickets & event schedule)
This event features New Jersey Beer in connection with restaurants, gourmet food trucks & chefs to provide mouth watering BBQ & Bacon creations, all available for purchase. There will be a competition to showcase their culinary skills, with a panel of celebrity judges choosing the best of the best, along with People's Choice awards for Best Dish & Best Beer. 20 New Jersey Breweries will be in attendance, each bringing 4 styles of Beer. The event will take place outdoors under tents. Live entertainment will feature Street Hassle and The Brass Balls.
---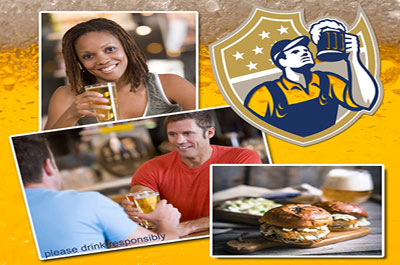 Chester Spring Brew Fest
May 20 - 21, 2017: noon to 5 pm
175 Main Street (In the Gazebo Park )
Chester, NJ
Website
Sylvia@AllenConsulting.com
This event will feature a variety of craft beers from New Jersey as well as entertainment, great food, crafters, and vendors in a beautiful park like setting. Live entertainment by Crawdaddy.
Pre-Buy Tickets:$15 Day of Event: $25 2-Day Tickets Pre-Buy: $25 2-Day Tickets Day of Event: $35
---
Handcrafted at Perkins Center
Saturday, May 20th, 2017; 7PM - 10PM
30 Irvin Ave
Collingswood, NJ
(856) 235-6488
Website
$60/PP
This event features an evening of artistry celebrating the unique and handmade at Perkins Center for the Arts. The award winning tasting will feature nearly two dozen regional craft micro brews, a distillery, a gourmet food cart fare, handmade beer steins, live music and more!
June 2017 New Jersey Beer Festivals



Annual Hop Sauce Festival
June 3, 2017 (rain or shine)
Taylor Ave,
Beach Haven, NJ
Website
(tickets & event schedule)
This family friendly event features good food, sampling hot sauces, beer. live band entertainment, and plenty of fun activities for kids. The main activity of the festival is to pair local fare with a sampling of twenty delicious micro, craft, domestic & imported beers from our area of the country, As Jetty's largest event, always on the Saturday after Memorial Day, the focus on brew and hot sauce is also paired with local fare, original music, and cultural vendors. A portion of the proceeds are always earmarked for Jetty's nonprofit arm, the Jetty Rock Foundation, which uses funds for youth initiatives, for those in need, and to enhance the community. This growing shoulder season event also aims to improve business and tourism during the traditionally slow period after the holiday weekend.
---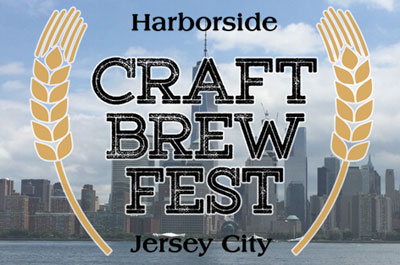 Harborside Craft Brew Fest
June 3, 2017; 2 Sessions: (Session ) 12-4PM; (Session2) 5:30-9:30PM
Harborside
3 Atrium
Jersey City, NJ
Website
This event will feature local variety of fermented beer and cider in all styles combining the best elements of a Beer Garden with a wide variety of choices found only at a Craft Beer Festival. Attendees will enjoy unlimited craft beer samples for the entire evening paired with live entertainment, Food and Interactive Games.
---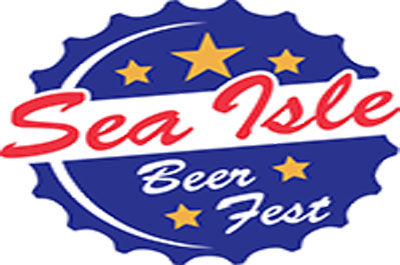 The 2017 Sea Isle City Beer Fest
June 3, 2017; 2pm
Kix McNutley's
Corner of 63rd and Landis Ave.
Sea Isle City, NJ
Website
This event features over 80 plus craft beers and ciders, including some local favorites, along with food vendors, live music,crafters, games, and more.
---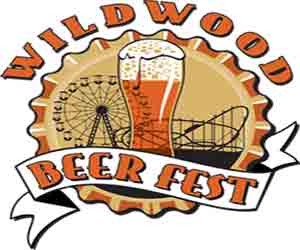 Wildwood Beer Fest
June 10, 2017; 2 Sessions;12 pm – 4 pm, and 6 pm – 10 pm.
Fox Park
E. Burk & E. Montgomery Avenues
Wildwood, NJ
Website Tickets
Cost: $40
This beer tasting event celebrates the art of locally brewed craft beer will be equally exciting for the brew aficionado and novice alike. A ticket into this event grants you access 100+ brews, a commemorative tasting cup, live music, delicious food, craft vendors and special exhibits. Beer sampling is unlimited with your ticket.
---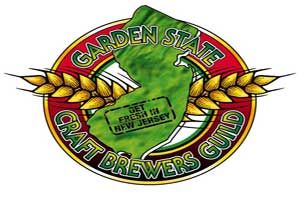 Battleship New Jersey Craft Beer Festival
Saturday, June 24 2017; 12:30 PM - 4:30 PM
100 Clinton St
Camden, NJ
Tickets
This event features beer tasting, live entertainment, and a free self-guided tour of the nation's most decorated ship.
Sample over 30 NJ Breweries while being entertained by the Cabin Dogs. Food available for purchase. Ticket includes a collectible sample glass and 15 4 oz. samples with the option to purchase more. VIP tickets get in one hour early and allow you to try a range of special beers that may run out before main session starts.
---
Brew at the Zoo
June 24, 2017; 6pm to 9pm
Turtle Back Zoo
560 Northfield Ave
West Orange, NJ
Website Tickets
Cost: $60
The festival will feature live entertainment, 50 nifty brewers with a selection of 100 craft beers and more fabulous food trucks. Many of the zoo's exhibits will be open to browse during the event.
August 2017 New Jersey Beer Festivals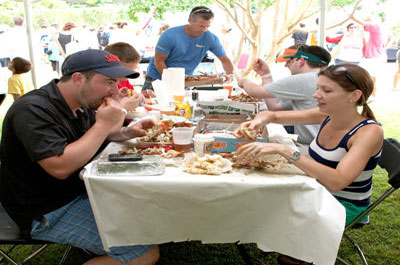 Cape May Craft Beer & Crab Festival
Saturday, August 5, 2017: 11am-6pm (Food served 11am-6pm)
The Emlen Physick Estate
1048 Washington St.
Cape May, NJ
Facebook page
609-884-5404
This family event features live entertainment, some favorite NJ summer foods, craft beers, and some fun for the kids. All-day music on outdoor stage. An old-fashioned Victorian circus with jugglers and acrobats from the The Give & Take Jugglers Little Circus Crafts and collectibles show Craft beers and other spirits Admission to the grounds is free. There will be a charge for food, beverages and some activities. Commemorative T-shirts will be available
---