Best Cheap Eateries in New Jersey
Affordable, casual restaurants
New Jersey has many "Cheap Eateries" or inexpensive restaurants that stand out as having good value.
A cheap eatery is defined as a casual restaurant that offers good value food and fast service without all the trimmings of expensive decor, a view, gourmet food, or wait staff that panders, or very few of the qualities normally found in a fine dining restaurant.
Many of these inexpensive restaurants are family restaurants that welcome kids, and include diners, fast food chains, and local family run eateries.
The popular affordable "cheap eateries" in New Jersey
Northern Jersey affordable "cheap eateries"

Cubby's BBQ Ribs Restaurant
Hackensack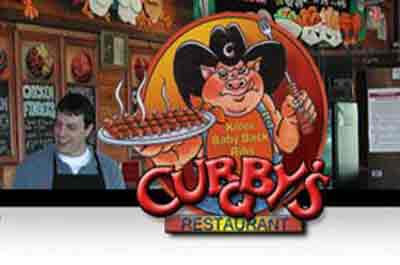 This BBQ eatery is family-friendly in a cafeteria-like atmosphere and a menu that covers the full range of BBQ food. The service is fast, the portions are huge, and the price is reasonable.

Hiram's
Ft. Lee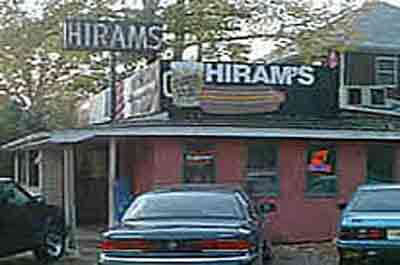 This is a place to go for exceptional hot dogs, burgers, and a beer, without all the fancy trimmings that can drive the price up.

Rutt's Hut
Clifton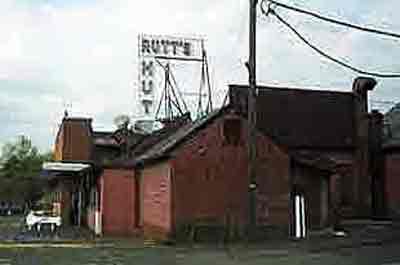 If you don't mind a truck stop atmosphere, not having to dress up, and enjoy deep fried hot dogs, with a beer, this is the place for you. Rutt's Hut is a place from out of the past. And the prices for beer and food can't be beat!
White Manna's
Hackensack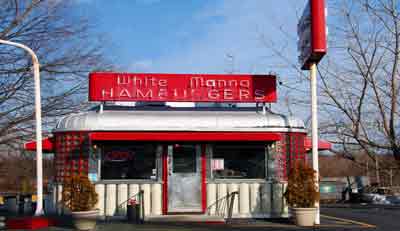 White Manna's has become a legend in New Jersey for tasty hamburgers. You don't come to this diner for their decor (it's grimy, basic, and old time diner style) or their large selection of deli sandwiches, and certainly not for the diet conscious. You come here for their very good, inexpensive food.
Central Jersey affordable "cheap eateries"

Famous Dave's
Brick Twp., Metuchen, New Brunswick, and 4 other NJ locations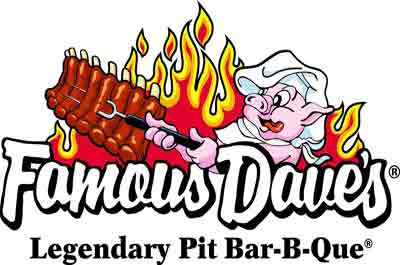 This BBQ chain with 6locations in New Jersey cooks up a blend of some of the best regional styles of BBQ cooking that come from the BBQ hot beds of Kansas City, the Southern foothills of Missouri, Georgia, Memphis, the Carolinas, and Texas
Harold's New York Deli Restaurant
Edison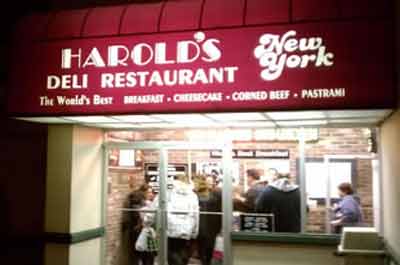 There is no way to adequately describe this place. They serve up excellent quality deli food in such huge portions that you will not be able to finish it. If you have an average appetite, order a sandwich or meal and split it with someone else.
Mastoris Diner
Bordentown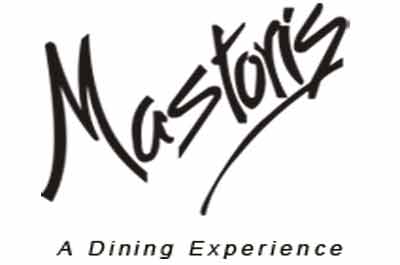 If you are looking for an eatery with a huge menu, huge portions of food served at a reasonable price, then this is the place to come.
Sweet Lou's Cafe
Freehold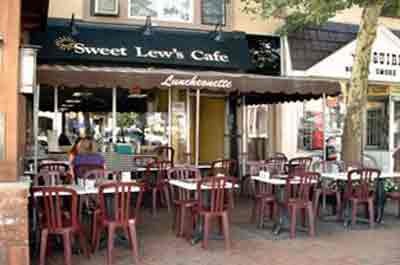 This breakfast - lunch restaurant is a popular hit with the locals and business people in Freehold.
Southern Jersey affordable "cheap eateries"

McGlades Restaurant On The Pier
Cape May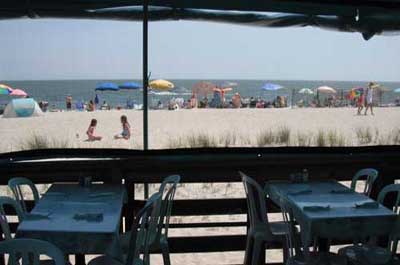 You can't get any closer to the ocean than this. Come in for breakfast, lunch or dinner and eat on the deck along the beach, and there is a good chance you will see dolphins swimming along the shore.
The Pop Shop
Collingswood/Medford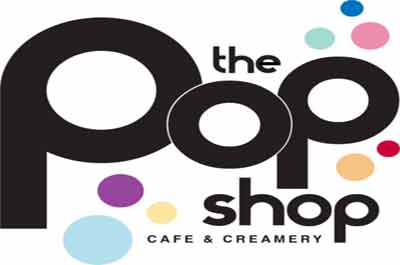 An ideal place if you have young kids and looking for an "out - of - the - ordinary", kid friendly place for breakfast, lunch or dinner.
White House Restaurant
Atlantic City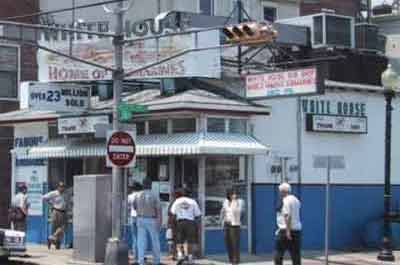 This White House is a must visit for any one who comes to Atlantic City looking for that special sub or hoagie, or whatever part of the country you call your favorite sandwich.
Other New Jersey Resources