New Jersey Winter FAQ (Frequently Asked Questions)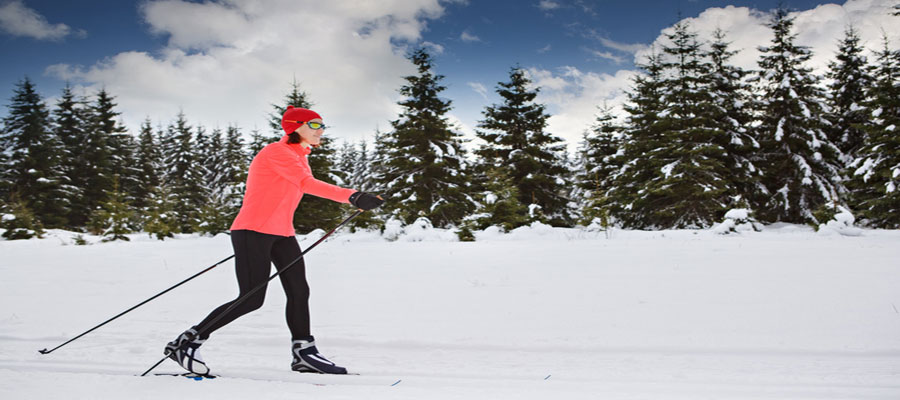 Frequently Asked Questions about
leisure attractions and places to visit

Winter, the coldest season of the year is a time for many indoor events, and for the more adventurous, there are some great outdoor winter fun activities like skiing, snow boarding, and skating.

It is also Valentines Day and a time to celebrate an intimate romantic occasion.
Frequently Asked Questions (FAQ) for Winter in New Jersey

Question
: Kids Snow Sledding; Where are the best places to go snow sledding in NJ?
Answer:
New Jersey has many hills with public parks for safe, family snow sledding. Some of the top snow sledding hills and parks are:
Allamuchy Mountain State Park
Hackettstown, NJ, 908-852-3790 - A 7,000 acre designated natural area, they are open daily from sunrise to sunset.
Holmdel Park
Holmdel, NJ 732-946-9562 - The park is open for sledding when there is two or more inches of snow on the ground. Park hours are from 8am-7pm, Sunday through Thursday, and from 8am-9pm Friday and Saturday.
Chestnut Branch Park
Mantua Township; 856-415-9999 - Rest rooms are located in the building near the pavilion.
For information on many more top snow sledding hills and parks, Visit
Best NJ Sledding Hills
---
Question: Winter Holiday Dining
- Looking to go out to a non-Chinese restaurant on Christmas Day. Do you know of any decent restaurants open on Christmas Day?
Answer:
Here are some suggestions:
The Manor
, West Orange, NJ- This landmark restaurant is set in an elegant country house with acres of magnificent gardens. Experience the color and contrast, seasoning skills and an atmosphere which reflects the total Holiday spirit
[
Read review
]
Chart House
, Weehawken, NJ Offers a view of the waterfront and the best restaurant NYC skyline from any table in the house; .[
Read Review
]
McLoone's Pier House,
Long Branch, NJ Offers great ocean front views, a vibrant bar scene with typical Jersey Shore food.
[
Read Review
]
McCormick and Schmicks Seafood Restaurant,
Bridgewater & Atlantic City, NJ - This seafood restaurant is a high end national chain and the Cherry Hill location is one of four in New Jersey.
[
Read Review
]
Rams Head Inn
, Galloway, NJ An old world style, elegant restaurant with beautiful gardens located just eight miles from Atlantic City.
[
Read Review
]
For other restaurants open on Christmas Day, visit
NJ Holiday Dining
---
Question:
We're going with my family to NYC this January and we want to visit a neighboring city. We are thinking about Jersey City and was wondering if it's worth spending a day or two with an overnight stay? If so, how do we get there, what is there to do, and can you recommend a hotel to stay at?
Answer:
Jersey City, across the river from NYC is certainly worth visiting. Jersey City has a variety of attractions, and entertainment. It's many attractions include museums, a nationally recognized science learning center, and unbeatable, world class harbor views overlooking the New York City Skyline, the Statue of Liberty, Ellis Island, and the Verrazano-Narrows Bridge. Jersey City is very easy to access from the PATH rail system in NYC from either the 33rd Station or World Trade Center stations. In just 20 minutes you can get off at one of the three Jersey City stations --- Newport, Grove Street or Exchange Place.
For more information including hotels in Jersey City, visit
Jersey City Visitors Guide
---
Question:
We need to be in Atlantic City for a business trade show during the winter off season and since we are not Casino people, we would like to take the kids with us. Are there activities or things for kids to do the AC?
Answer
: Atlantic City is becoming a family destination with plenty of year round activities and things to do for kids. Some of the popular Winter kids things to do are:
Atlantic City Aquarium -
Get to see  more than 100 species of fish and other marine creatures.
The Marine Mammal Center
- Located in neighboring Brigantine. They are an organization that rescues, rehabilitates and releases sick and injured marine mammals and sea turtles that wash ashore on NJ beaches.
Haunted Tales
- On the Boardwalk. This is a  ghostly Adventure with a special effects theatre where people can get to hear about the Jersey Devil and  pirates who still haunt the Jersey shore.
Ripley's Believe It or Not!
- Located on the  Boardwalk. Exhibits a collection of weird and unusual relics and rare treasures.
IMAX Theater
. Located at the Tropicana.  Has a 5-1/2 story screen with the newest  Hollywood  films and IMAX 3D releases.
Family Fun Station
- Located in the Tropicana. An arcade with lots of games and prizes.
Placade Amusements.
Located on the Boardwalk. Open daily, year round.  An arcade with a huge selection of games and prizes.
Skate Zone
- Located on North Albany Ave. Offers public ice skating and rental skates
Rainforest Café -
Located in the trump Plaza hotel. It's a great place to eat with kids. A tropical rain forest with cascading waterfalls, lush vegetation,  animated wildlife and live tropical fish. They have a kids menu with a special treat for dessert!
For More information, visit
Atlantic City Kids Activities
Question:
Valentines Day Weekend Trip - We are considering taking a long weekend trip over Valentines Day but are concerned there will be nothing to do in the off-season. Can you find enough sites to see or things to do for a 4 - 5 day trip in February?
Answer:
If your are looking for top entertainment, excellent restaurants, romantic spa's and some gambling, Atlantic City has plenty to offer. Hotels with romantic Spa packages include
Borgata Hotel Casino & Spa
, and
Seaview Golf Resort & Spa in Nearby Gallaway, NJ
For a more subdued experience, Cape May has many hotels and B&Bs that remain open and offer Valentine Day weekend specials which often include a trip to the spa, a massage or a free dinner wrapped up in the package. The Cape May Winery is open and they have mapped out a tour of the Vineyard. If the weather is warm enough, you can take a romantic horse carriage ride thorough the charming Victorian village. The New Jersey Alpaca Farm in Cape May offers animal visits and a farm store open to the public.
For more on Valentines Day Information visit
Valentines Day in New Jersey:Things To Do to Make it a Special Occasion
---
Question:
Accommodations near Train Station to NYC - I am looking for a hotel which is conveniently located for my family of four. We will be there for a holiday in December and we plan to go into New York. Please advise where we can stay, preferably a budget hotel near the train station.
Answer:
For public transportation and ease of getting in an out of New York City, I would recommend staying in either Jersey City, NJ or Newark, NJ. Each o0f these NJ cities have a PATH subway system to get into NYC, as well as plenty of entertainment activites and less expensive lodging options.
Click here for information on
Jersey City
and
Newark
and Hotels.
---