New Jersey Fall FAQ (Frequently Asked Questions)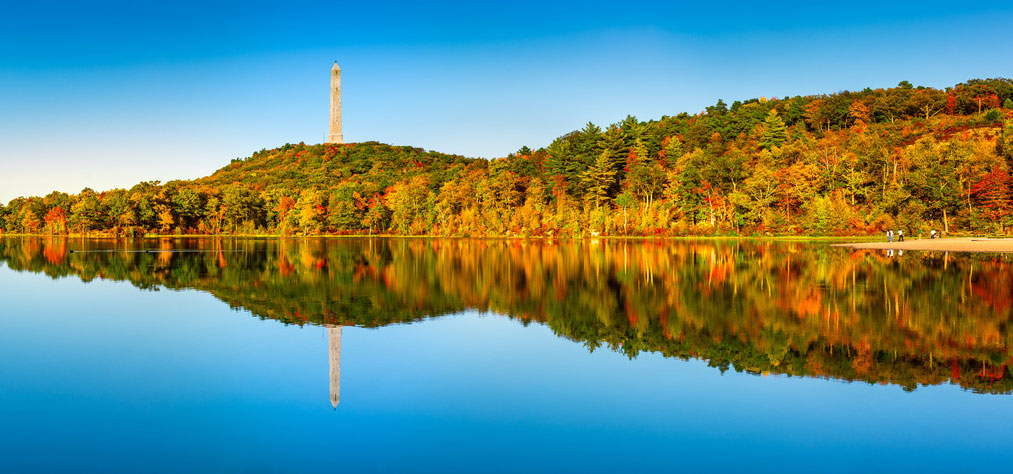 Autumn in New Jersey is a great time of the year with to enjoy the many fall activities, attractions, and festivals and to get out and see the beautiful fall foliage and the end of the growing season celebrations that occur throughout the State of NJ.
Frequently Asked Questions (FAQ) for the Fall season

Question
: Cape May in the Fall. We are looking for an offseason getaway probably the end of September, first week of October and was wondering if Cape May at this time of the year is still active?
Answer:
Cape May is not just a summer resort, the fall season is very popular with many theme weekends and the water is still warm enough to visit the beach. If you go on a weekend, everything will be open. During the week some stores and restaurants may have shorter hours but most will still maintain regular hours. Cape May does not reach a lull until after Christmas. B & B's are very popular in the fall and you will need to book early
For more inforamtion visit the
Cape May Visitors Guide
---
Question:
Fall Weekend Getaway for a Family
.
We are a family with young kids and are planning a weekend October overnight trip somewhere in NJ to experience the best of fall. What can you suggest?
Answer:
In New Jersey, fall colors tend to peak around Columbus Day Weekend and with the weather still pleasant, this is the best time to get out and enjoy the fall. To experience fall with all it's beautiful colors, rolling hills and mountains, I would suggest an overnight trip to either Hunterdon County, Warren County or Sussex County. Always popular with kids is
pumpkin picking.
Halloween events
(some not so scary) are also very popular. For more active families with kids who enjoy getting out in the woods, there are a number of easy
hiking trails
in each of the three counties,
For information on Fall events visit
Fall Activities and Events
---
Question:
Looking to Go Mountain Climbing, Hiking, and Kayaking: Looking for a place to do mountain climbing, kayaking, and hiking over the weekend in New Jersey.
Answer:
One of the top places to go mountain climbing, hiking and kayaking in NJ is the Delaware Water Gap area.
Mount Tammany on the Delaware River offers some spectacular views from the The Kittatinny Ridge (meaning "Endless Mountain" in the Lenape Native American language) comes to an abrupt, spectacular end at Mount Tammany. The 1,527-foot ridge plunges 1,200 feet into the Delaware Water Gap. This river gorge is a NJ natural treasure. The gorge serves as gateway to the Upper Delaware River Valley, a tapestry of folded mountains, tumbling waterfalls and forested bottom land supporting black bear, migrating golden eagles and spawning shad. A good hiking trail to take is from Dunnfield Creek parking area in Worthington State Forest. There are over 26 miles of trails within the park including 5 miles of canoe trails on the Delaware River and over 7 miles of the Appalachian Trail. All trails within the park are hiking only. Boat Launches (River Access Points) on The NJ side of the Delaware are:
Namanock Access (No fee) GPS 41.255441 -74.845498 & Poxono Access (No Fee) GPS 41.040349 -75.022222
Click here for more information on
hiking in NJ
Question:
Looking for suggestions for a bachelor party in November in Atlantic City - This will be the first time to AC for all of us. We will be a group of 10 in our late 20's, early 30's. Half of us would like to do some gambling. We prefer being close to the action on the boardwalk. Looking for a great experience, price isn't a huge issue.
Answer:
Bearing in mind, the most important thing is to have fun with the Bachelor.
In November, things slow down a bit in A.C. For places to stay, you can view a list of the popular
Atlantic City Hotels.
Since half of your group are not gamblers, gambling oriented activities are not recommended. If your group is interested in having fun at a Strip Club or Gentleman's Club, you need to be aware of NJ law on strip clubs. The dancers cannot get naked in places that serve alcohol.
At
The Crazy Horse Cabaret.
The girls are friendly, good looking, not pushy, and tend have some class. The downsides though is the dancers there don't strip naked; they wear bikinis on stage and never reveal a thing. Also, The Crazy Horse Cabaret is about 3 miles from AC. They can arrange transportation pick up and return for you group. or you take a taxi or drive to it.
Another option is
Bare Exposure
,
a BYOB 'entertainment' lounge where the dancers can bare it all. Call ahead for BYOB requirements. Bare Exposure is a pink building on Pacific Ave right behind Boardwalk Hall.
---
Question:
Traditional/Colonial Restaurant to Celebrate Thanksgiving Day
.
We are a multi-generational family looking to celebrate Thanksgiving in a colonial restaurant serving a traditional Thanksgiving dinner. Willing to travel and stay overnight. Any suggestions?
Answer:
New Jersey has a rich Colonial & Revolutionary War history with many historic towns and Colonial buildings. However, few of the colonial era buildings now used as restaurants have been restored to maintain their original authenticity. Here are suggestions for colonial era restaurants serving traditional Thanksgiving dinners:
Clinton House
Clinton, NJ.
Website
This historic restaurant circa 1743, located in the heart of the Historical Community of Clinton, serves up traditional American food in a rustic country setting. It has recently been renovated to restore its 18th century atmosphere. Child Friendly.


The Cranbury Inn
Cranbury, NJ
Website
This historic restaurant at dates back to the mid 1700's.They are open on Thanksgiving serving a special Thanksgiving menu
Read review


Grain House Restaurant - At The Olde Mill Inn
Basking Ridge, NJ
Website
This historic building dates back to the 18th century when it was used as storage for the Continental Army in the winter of 1779. The ambiance is historic with a fireplace in the main dining room. On Thanksgiving they offer a special Thanksgiving menu. Child Friendly.
Read review
Sergeantsville Inn
Sergeantsville, NJ
Website
This historic inn offers fireside dining in a 1700's stone building. A terrific place to experience wild game dishes and traditional country American fare. Child Friendly.
Read review
Ye Olde Centerton Inn
Pittsgrove, NJ
Website
This historic inn dates back to 1706 when it was a former stage coach stop between Philadelphia and Greenwich, NJ. Beneath the inn are the graves of three Revolutionary War soldiers. Child Friendly.
Read review
For more information on Historic, Colonial restaurants open on Thanksgiving visit
Historic Thanksgiving Day Restaurants With Reviews