Things to Do in New Jersey in June
Top Ten Seasonal Attractions, Events, and Places to Visit

June is a great time of the year with excellent weather and un-crowded conditions to visit the popular attractions before school is out and vacationers and day trippers are in full force.

Note: This information is provided by event sponsors as a free service to our viewers. Sometimes conditions require cancellations or changes of dates, times and location which are not reflected in the original schedule. Before planning a trip to visit one of the listed events, it is suggested that you call the event sponsor to confirm the event schedule or for additional information on the event.

1 - Plan a day trip to Liberty State Park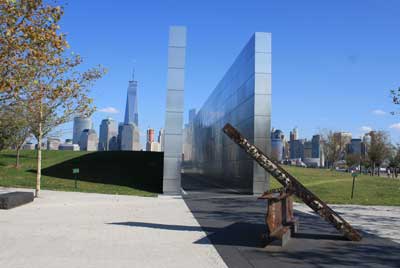 Liberty State Park in Jersey City has awesome views of lower Manhattan, Ellis Island and the Statue of Liberty. It also has playgrounds, picnic areas, bike paths, jogging paths, estuary, gardens, a marina and a large, beautiful restaurant with an fantastic waterfront view. Take in Liberty Science Center, a family science museum and the most visited museum in New Jersey. Have lunch or dinner at the Liberty House restaurant in the park. It's hard to beat this waterfront dining experience with fantastic views of the Manhattan skyline, the Statue of Liberty, and Liberty State Park. June is a good time to enjoy outside dining on the terrace.
Learn more


2 - Take a camping trip in one of New Jersey's scenic state parks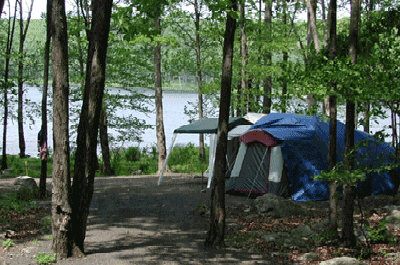 The New Jersey State Park System also offers many excellent camping facilities that bring you up close to the wilderness and many other amenities. Two of the popular state parks for camping are Delaware Water Gap National Recreation Area - Worthington State Forest Campground in Warren County; and Wharton State Forest straddling Atlantic, Burlington and Camden Counties.
Learn  more



3 - Plan a day trip or weekend getaway to one of the Jersey Shore's
top boardwalks with an Amusement park.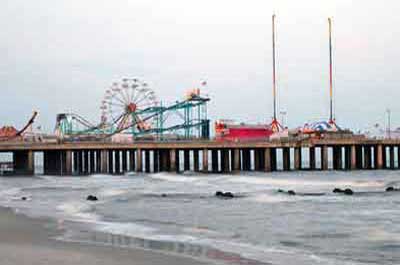 June is an ideal time to getaway to a Jersey shore top boardwalk amusement park before the summer crowds descend. Bring the kids along and catch the fun at Point Pleasant Beach, Seaside Heights, Ocean City, and Wildwood.
Learn more




4 - Get out an enjoy the outdoors with exercise and 
some outstanding biking and hiking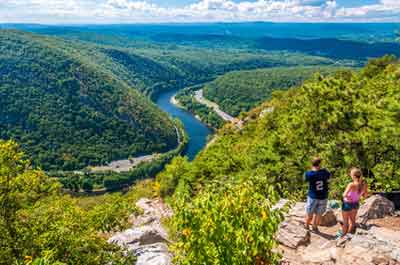 Best Hiking Trails - NJ has a large variety of forested trails, waterfalls, ridges, and scenic views.
Learn more
Best Biking Trails - New Jersey has great terrain and scenery and offers a wide variety of trails for a wonderful cycling adventure for beginners to advanced cyclists.
Learn more



5 - Take a scenic Canoe or Kayak trip and enjoy the outdoors
and some outstanding scenery & exercise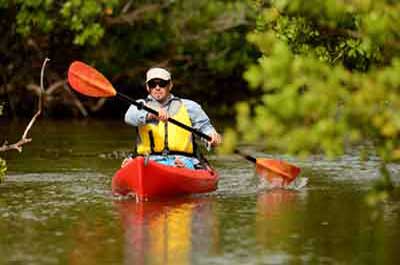 Kayaking
- NJ offers a wide variety of scenic and wildlife experiences, with a range water from easy flat water to the more intermediate, challenging rivers and beach areas.
Learn more

6 - Getaway to Spring Lake on the Jersey Shore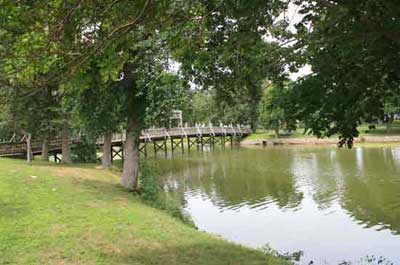 Spring Lake is a Jersey Shore town is popular with couples looking for an upscale relaxing, romantic seashore experience without the honky-tonk t-shirt shops or other commercial tourist attractions found in other oceanfront destinations. Spring Lake has many sprawling Victorian mansions with wraparound porches, charming B & B's, a wonderful beach, and a two mile non-commercial boardwalk that is ideal for jogging or a slow walk.
Learn more


7 - Surprised to see a rodeo in New Jersey?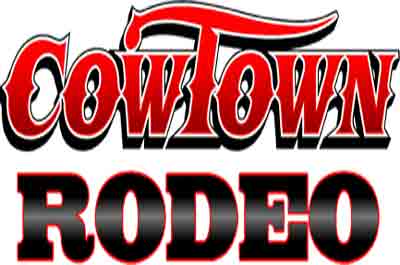 Take a trip to the Cowtown Rodeo
780 Route 40, Pilesgrove
856-769-3200

Website
Open May-September, 7:30 PM, Saturday nights. Here you can enjoy quality Western Rodeo entertainment by touring professional cowboys. Includes; Bareback Bronc Riding, Calf Roping, Steer Wrestling, Girls Barrel Racing, Brahma Bull Riding and more.

8 - Take in an Italian Festival
North Wildwood Italian-American Festival

Friday, June 23 - Sunday, June 25, 2017
Olde New Jersey Avenue
North Wildwood, NJ
Website
Annual celebration of Italian-American heritage held in North Wildwood. This three-day event draws over 75,000 people and features continuous live Doo-Wop entertainment, Italian Craft & Food vendors, children's activities and many other exciting events.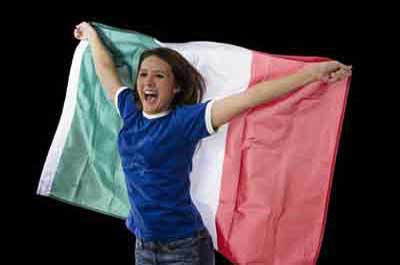 Discover other top Italian Festivals in New Jersey. Italian festivals or feasts are usually organized by either a Catholic church with a large Catholic following or an Italian community service organization with an interest in promoting their culture and providing knowledge and stories for future generations to benefit from.
Learn  more


9 - Take the Family To A Pick Your Own Farm
for Strawberry Picking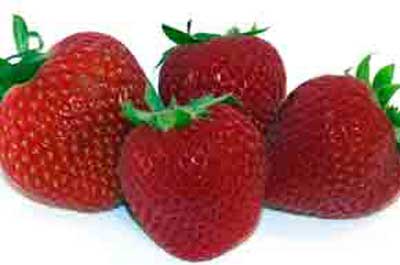 Strawberry picking is a great family activity and the best way to enjoy flavor full strawberries. If you love strawberry's avoid the supermarkets --- where strawberries are sold before they fully ripen --- and head out to a strawberry picking farm in New Jersey. Strawberries do not ripen after picking. Fresh picked, fully ripened strawberries are a deep red color throughout including the core, and are juicier, more more tasty, and healthier than the berries purchased in the supermarkets. Strawberry picking begins in late May in Southern NJ and runs into late June and depending on weather conditions can sometimes last until early July in Northern NJ.
Learn more


10 - Take in a popular family festival
State Fair Meadowlands
Thursday, June 22 until Sunday, July 9. 2017
102 NJ State Highway 120
East Rutherford NJ
Next to MetLife Stadium

Website
(Check Schedule)
This very popular family event features quality rides, plenty of free entertainment, games and prizes, and a variety foods. There are a variety of activities to interest all ages. All Tickets Include Free Live shows and concerts. Free Live concerts. Fireworks shows take place on the evenings of Monday, July 3 & Tuesday, July 4th.
Bradley Beach Lobster fest
June 24 & 25, 2017 ( Saturday 11 am - 8 pm, Sunday 11 am - 6 pm)
500 Ocean Avenue
Bradley Beach, NJ
Website
Free event!
Bradley Beach comes alive this weekend with it's popular oceanfront family event featuring live music, great lobster, beer & wine, crafts, and plenty of kids activities.
Highlighted by 6 bands and a DJ emcee, over 180 craft and specialty vendors, a beer & wine garden and children's activities including water slide, rides, face painters and sand art.
Annual Hop Sauce Festival
June 3, 2017 (rain or shine)
Taylor Ave,
Beach Haven, NJ
Website
(tickets & event schedule)
This family friendly event features good food, sampling hot sauces, beer. live band entertainment, and plenty of fun activities for kids.
While the main activity is to pair local fare with a sampling of twenty delicious micro, craft, domestic & imported beers from our area of the country, there will be a bouncy castle and Adventure Golf (right across the street at Thundering Surf) are offering two-for-one mini-golf, so if the kids are old enough, they can go play golf, or one parent can accompany them while the other enjoys the fest.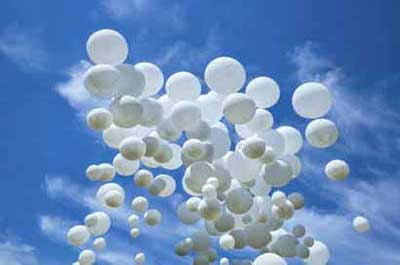 Discover Other Popular Family Festivals - Events with special themes , good music, food, performers, fun activities, and more!
Learn more
---