June Things To Do:
Our Top 10 Picks For Your Day Out in New Jersey

Discover New Jersey's Best Month of June Things to Do: Uncover The Top seasonal attractions, popular events, and hidden gems
June is a great time of the year with excellent weather and un-crowded conditions to visit the popular attractions before school is out and vacationers and day trippers are in full force.

---
---

Kids birthday parties are full of FUN at iPlay America!

Party with the most exciting rides and attractions, high-speed go-karts, the ultimate two-level laser tag arena, private celebration room and so much more!

Book the ultimate party NOW.
---
Note: Sometimes conditions require cancellations or changes of dates, times and location which are not reflected in the original schedule. Before planning a trip to visit one of the listed events, it is suggested that you call the event sponsor to confirm the event schedule or for additional information on the event.

1 - Plan a day trip to Liberty State Park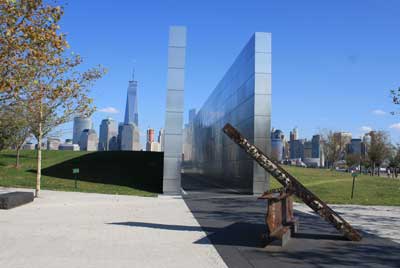 Liberty State Park in Jersey City has awesome views of lower Manhattan, Ellis Island and the Statue of Liberty. It also has playgrounds, picnic areas, bike paths, jogging paths, estuary, gardens, a marina and a large, beautiful restaurant with an fantastic waterfront view. Take in Liberty Science Center, a family science museum and the most visited museum in New Jersey. Have lunch or dinner at the Liberty House restaurant in the park. It's hard to beat this waterfront dining experience with fantastic views of the Manhattan skyline, the Statue of Liberty, and Liberty State Park. June is a good time to enjoy outside dining on the terrace.

2 - Experience nature with a camping trip in one of
New Jersey's scenic state parks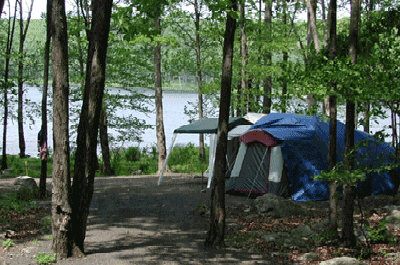 Best Public, NJ State Managed Camp Grounds
The New Jersey State Park System also offers many excellent camping facilities that bring you up close to the wilderness and many other amenities. Two of the popular state parks for camping are Delaware Water Gap National Recreation Area - Worthington State Forest Campground in Warren County; and Wharton State Forest straddling Atlantic, Burlington and Camden Counties.




3 - Plan a day trip or weekend getaway to one of the Jersey Shore's
top boardwalks with an Amusement park.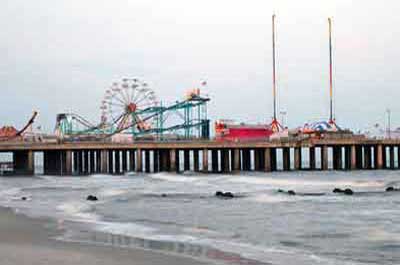 Best New Jersey Amusement Parks
June is an ideal time to getaway to a Jersey shore top boardwalk amusement park before the summer crowds descend. Bring the kids along and catch the fun at Point Pleasant Beach, Seaside Heights, Ocean City, and Wildwood.






4 - Experience New Jersey outdoors and some exercise
with some outstanding biking and hiking.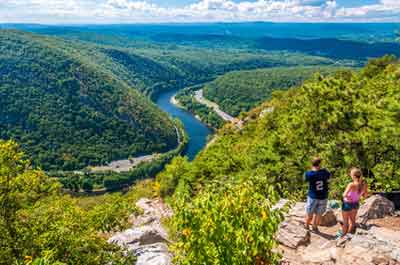 Best New Jersey Hiking Trails
NJ has a large variety of forested trails, waterfalls, ridges, and scenic views.
The best time of the year to enjoy hiking in NJ is in the fall when the leaves are in full color and in the spring or after a heavy rainfall when the waterfalls and rivers are at their best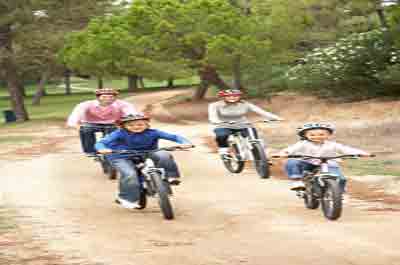 Best NJ Biking Trails
New Jersey has great terrain and scenery and offers a wide variety of trails for a wonderful cycling adventure for beginners to advanced cyclists.



5 - Take a scenic Canoe or Kayak trip and enjoy the outdoors
and some outstanding scenery & exercise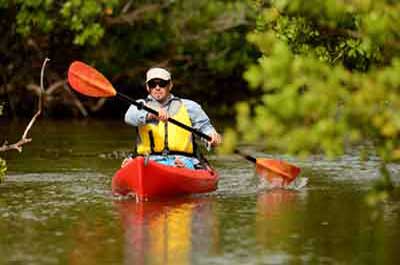 Best NJ Kayaking
NJ offers a wide variety of scenic and wildlife experiences, with a range water from easy flat water to the more intermediate, challenging rivers and beach areas.



6 - Getaway to Spring Lake for an early summer
Jersey Shore experience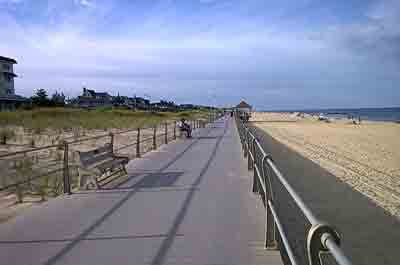 Spring Lake Visitors Guide
Spring lake is a Jersey Shore town popular with couples looking for an upscale relaxing, romantic seashore experience without the honky-tonk t-shirt shops or other commercial tourist attractions found in other oceanfront destinations. Spring Lake has many sprawling Victorian mansions with wraparound porches, charming B & B's, a wonderful beach, and a two mile non-commercial boardwalk that is ideal for jogging or a slow walk.



7 - Surprised to see a rodeo in New Jersey? Check out New Jersey's popular Unusual Attrractions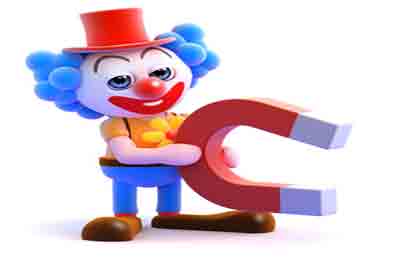 Discover the NJ's best unusual attractions including:
a rodeo, life-sized moving realistic dinosaurs, a trout Hatchery, a zinc mine tour, fossil hunting, an insectropolis, and many other unusual attractions for fun and education.
Learn More

8 - Take in the popular New Jersey State Fair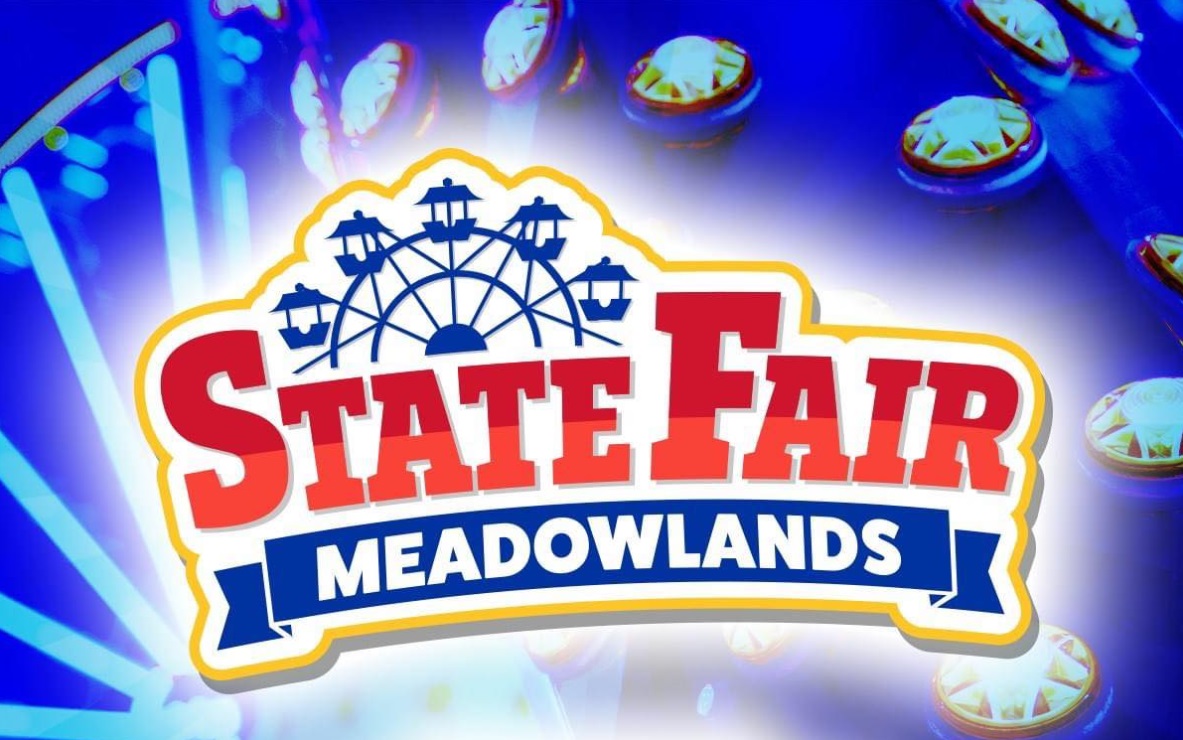 State Fair Meadowlands
June 22 - July 9, 2023
State Fair Meadowlands
1 MetLife Stadium Dr.
East Rutherford, NJ 07073
Website

201-355-5911
Cost: $38.99
The State Fair Meadowlands is dedicated to providing the best value in family entertainment.  With over 100 rides, free shows, 50 food options, awesome fireworks displays on Monday July 3rd, & Tuesday, July 4th, and more! The Fair has something for all ages.


9 - Take the Family To A Pick Your Own Farm
for Strawberry Picking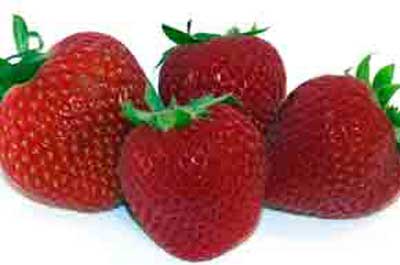 Best New Jersey Strawberry Pick Ur Own Farms
Strawberry picking is a great family activity and the best way to enjoy flavor full strawberries. If you love strawberry's avoid the supermarkets --- where strawberries are sold before they fully ripen --- and head out to a strawberry picking farm in New Jersey. Strawberries do not ripen after picking. Strawberry picking begins in late May in Southern NJ and runs into late June and depending on weather conditions can sometimes last until early July in Northern NJ.
10 - Experience An Awesome Day Out at
Barnegat Light House State Park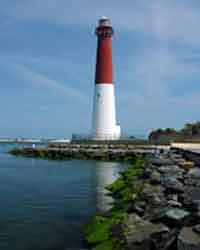 Barnegat Light House State Park
208 Broadway
Barnegat Light, NJ
(609) 494-2016
Facebook page
Recent COVID-19 restrictions have been lifted to allow visitors to hike, and picnic. Please bring a blanket and a cooler with your food. Restrooms are open, though picnic areas, tables and grills continue to be closed at this time.