Popular Hopewell Restaurants With Reviews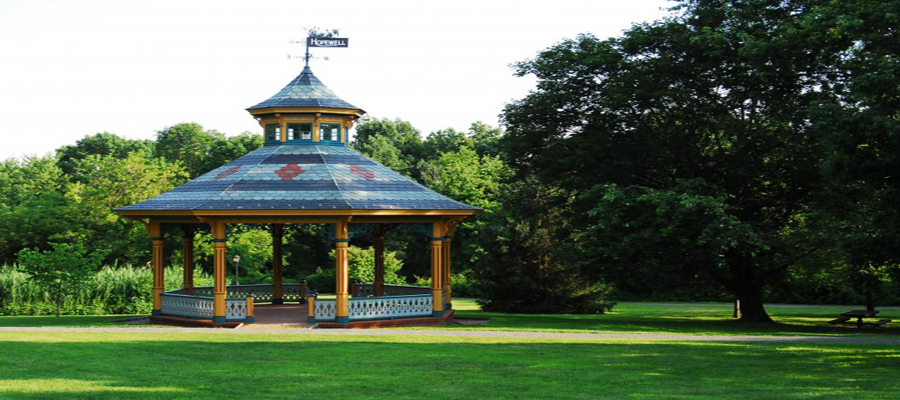 Hopewell is a well kept secret and one of New Jersey's most charming and historic treasures. Situated at the bottom of the Sourland Mountains, this quiet, residential community surrounded by woodlands, open space, and farms. The downtown village is rich in history and has maintained it's charming colonial and Victorian homes.

Broad Street is the heart of the downtown village with it's many small, excellent restaurants, antique, and specialty shops.

Some of it's attractions include Hopewell Park, with its Volunteer's Bandstand (pictured above) ,often photographed as a background weddings, live music events, and more. The mini-park at the Hopewell Railroad Station is a restored, historic facility that is often used for community meetings and events. The Hopewell Railroad Station is listed on the NJ Register of Historic Places.

Hopewell Restaurants with Reviews
Brick Farm Tavern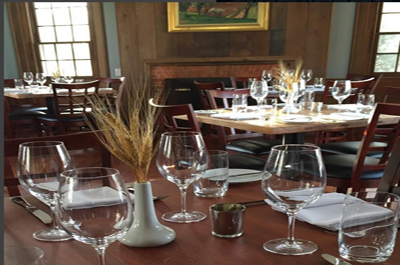 The best restaurant in Hopewell. An elegant, rustic farmhouse, featuring almost 100 percent of the proteins  grown either at their on-site  Double Brook Farm, or sourced from other local growers, and from Thistle Creek Farm in Central Pennsylvania --- a USDA Certified Organic farm.
Read review

The Blue Bottle Cafe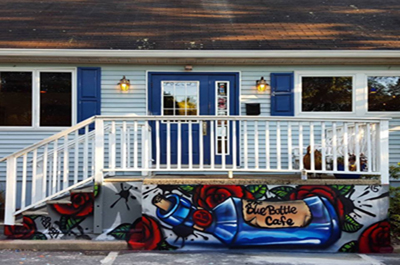 This contemporary American BYOB restaurant is one of the top restaurants in the Hopewell NJ area having established a solid reputation for serving well prepared dishes with bold flavors and sauces, using local fresh (and organic) ingredients whenever possible.
Read review

The Brothers Moon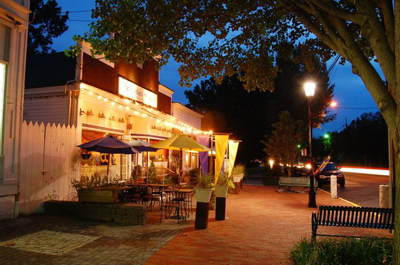 This unpretentious fine-dining restaurant is also a cafe, deli, takeout restaurant, and a catering facility. The co-owner and Executive Chef a strong supporter of sustainable farming and in using locally sourced farm to table ingredients. Many of the ingredients are sourced from Certified Organic farms.
Read review

---