The destination cities and towns take you to the rugged hills along the Delaware River to the Kittatinny Mountains with thousands of acres of state parks and managed hardwood forests, to the world class waterfront views of the Statue of Liberty from Jersey City, down to the charming Victorian streets of Cape May to the amusement piers and boardwalks of the Jersey Shore, the rolling farmland of Hunterdon County, top restaurants, museums, historic sites, theatre and the glitz of Atlantic City.
---
North Jersey Destination Cities and Towns
---
Central Jersey Destination Cities and Towns


Princeton
Home of the prestigious ivy league university, It has a picturesque, vibrant downtown, with upscale shops, restaurants, theatre, and places of historical interest.
Learn more
Red Bank
The Jersey Shore's cultural center, situated along the Navesink River, boasts of boutique shopping, coffee houses, cafes, restaurants, and a lively nightlife.
Learn more
Spring Lake
A small beach resort town with huge Victorian houses, manicured lawns, tree-lined streets, flower filled parks, and a well managed beach that's never been corrupted by honky tonk.
Learn more
---
South Jersey Destination Cities and Towns
Atlantic City
Famous for gambling and ritzy casinos, AC offers great entertainment, plenty activities, good restaurants, shopping, relaxing on the beach, and more.
Bridgeton
A charming town with large Victorian houses and a downtown area circa 1920s and a town that has made a strong commitment to preserving its heritage.
Learn more
Cape May
Cape May is more than a charming summer beach resort destination. With many theme weekends year round,
It's not the type of resort that you visit just once.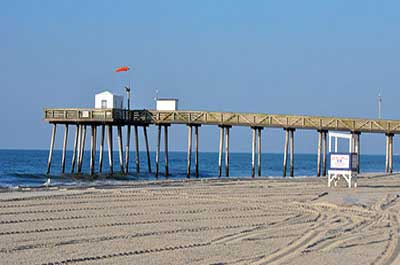 Ocean City
A Jersey Shore beach resort that sets itself apart from other beach front towns in going all out to insure that its reputation as " America's Greatest Family Resort" is true to its motto.
Learn more
point Pleasant
An exciting beach destination for all ages, popular with families with kids and a go to destination for young adults enjoying the beach and late night dance clubs.
Wildwood
A popular south Jersey beach destination for families looking for a reasonably priced summer vacation with plenty to do.
Learn more .
---
Comments
Have a comment about what you just read! Leave a comment in the box below.
---