The Best NJ Wine Festivals And Events
Wine Samplings, Music, Food, and Vineyard Tours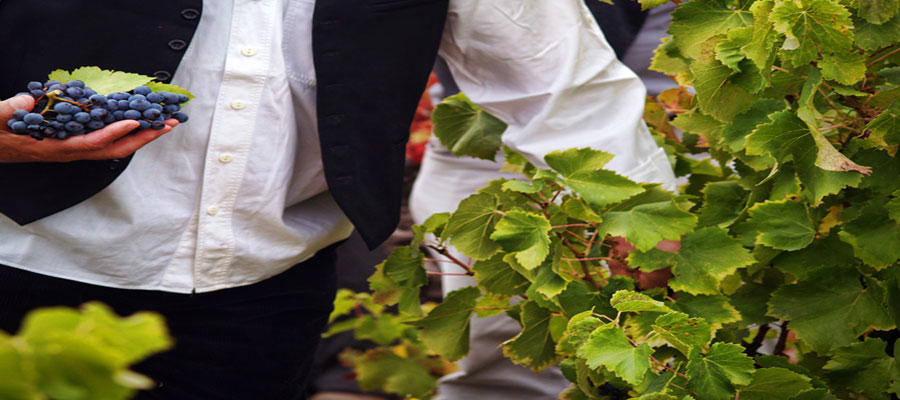 New Jersey is well known for its tomatoes, white corn, peaches, and cranberries, but there is more

With more than 50 wineries, New Jersey wines are fast becoming internationally recognized as a premium wines.

The Garden State wine industry has received countless awards locally, nationally and internationally, and is now a significant part of the New Jersey agricultural sector.

Ideal grape varietals for New Jersey wineries are largely dictated by the weather and terrain that characterizes NJ wine country.

New Jersey has three federally designated American Viticultural Areas.

Outer Coastal Plain in the southern half of the state, includes all of Cumberland, Cape May, Atlantic, and Ocean counties and portions of Salem, Gloucester, Camden, Burlington, and Monmouth counties. Characterized with sandy soil, extensive sunshine, relatively mild winters, and a relatively long growing season. Most of the NJ wineries are located in this area and produce some of the best red wines in NJ.
 Central Delaware Valley, straddles the Delaware River with Its southern boundary near Titusville, just north of Trenton, and its northern border is near Musconetcong Mountain. With a slightly colder climate than the Outer Coastal Plain, they produce more white wines than it's southern neighbor.
 Warren Hills area in Warren County. Being further north and in a higher elevation, it has a colder climate and shorter growing season. White wines do better here than the two other areas
While there are more than 40 varieties of wine growing in New Jersey, the top ten NJ wines produced are:
Chardonnay, Pinot Noir, Cabernet Sauvignon, Chambourcin, Cabernet Franc, Riesling, Pinot Gris, Merlot, Syrah, and Concord.
Note: This information is provided by event sponsors as a free service to our viewers. Sometimes conditions require cancellations or changes of dates, times and location which are not reflected in the original schedule. Before planning a trip to visit one of the listed events, it is suggested that you call the event sponsor to confirm the event schedule or for additional information on the event.

Continuing Wine Events

Fire Pit Friday's
Year round on Friday evenings,
Willow Creek Farm & Winery
168 Stevens St.,
West Cape May, NJ
609-770-8782
This event takes place every Friday night from 5:30-9:30 pm at their outside Fire Pit. It features live music, wine, sangria and delicious food from their tapas menu. Wine tastings, tapas, and wine/sangria by the glass or bottle available.
The live music is from 6-9pm and takes place inside the winery. Please call ahead to be sure they are not closed for a private event. Reservations are required for guaranteed seating.

Website
---
June 2017 Wine Festivals, Wine Tasting Events, and Vineyard Tours
Appel Farm Music & Wine Festival
Saturday June 3rd 3 - 8pm and Sunday June 4th, 2017 12 - 5pm
Appel Farm Arts & Music Center
457 Shirley Road
Elmer, NJ 08318
Website
Contact: Kathy Bullock,
Kathy@gpsinc.net
,
609 758-5400
Appel Farm is excited to announce that the Music & Wine Festival presented by Bank of America has expanded into a special two-day event that brings together regional artists, musicians, wineries and craft beer by Flying Fish Brewery. Join us to enjoy wine samplings from NJق€™s best wineries, craft beer, gourmet food trucks, artisanal crafters, live music and more! Purchase your single or two-day tickets on-line at the above Website link
.

Wine & Music Festival

June 3, 4, 2017 12:00 pm - 5:00 pm
Sharrott Winery
370 South Egg Harbor Rd
Hammonton, NJ
Website
This is Sharrott Winery's biggest event of the year featuring non-stop live music, local food, and craft vendors --- and of course some of the best New Jersey wines. Live Music on Stage will include two top east coast bands: The Matt Noffsinger Band on Saturday, and on Sunday, Shortly Long and the Jersey Horns!

Pour Into Summer Wine Festival
Friday June 16th 4-8pm, and Saturday June 17th, 2017, noon-6pm!
Taylor Ave Ball Field
Beach Haven
Long Beach Island
Information and tickets
Featuring the Garden State's top wineries with samples and over 200 bottles of varietals for sale, shopping from artisanal crafters, cuisine from local restaurants and live music. Attendees will have ample time to relax on LBI's gorgeous beaches, just three blocks away, and sample their favorite regional wines. Buy your tickets today!
Jersey Shore Wine Festival
June 10th & 11th, 2017: Noon to 5pm (rain or shine)
First Energy Park
Lakewood, NJ
Website
The cost to attend is $20 in advance or $30 at the gate for those over 21. A two-day combo ticket will also be available This event will feature samplings from a variety of wineries from throughout the state along with live entertainment, retail vendors, crafters, food trucks, and a children's play area.
Medford Art, Wine & Music Festival and Wine n Shine Car Show
June 11, 2017; 11 AM to 5 PM
Main Street
Medford NJ
Website

This event features a large variety of wines and foods, classic cars, crafters, and live music.
Laurita Seafest, Food Trucks and Fireworks at the Vineyard

Saturday, June 17th; 11am-10:00 pm & Sunday, June 18th 11am-7 pm!
Laurita Winery
35 Archertown Road
New Egypt, NJ 08533
Website
$8 per person; Children 12 & under FREE
This family event will feature 25 Plus food trucks, three bands each day a day, kids activities, vineyard wagon rides, and a fireworks show on Saturday night.
Father'€™s Day Barbeque
June 18, 2017 @ 11:30 am - 5:00 pm
Bellview Winery
150 Atlantic Street
Landisville, NJ 08326
Website
Forget giving Dad a tie! Try something new and join in on a Father's Day Luau. Get out your favorite Hawaiian shirt and join us as we celebrate the fathers in our lives with tropical sangria, steel drum music, and great food from Jersey Bill's BBQ and Top Shelf Mobile Cuisine. Wine tastings of 8 tastes for $5 will be available at the tasting tent.
Washington Lake Park Wine Festival
Saturday June 24th and Sunday June 25th, 2017: 12 - 5pm each day
Washington Lake Park
647 Hurffville Crosskeys Rd
Sewell, NJ 08080
Website - Tickets
(Advanced Discount)
Contact: Rachel Kaelblein, rmkaelblein@gmail.com
"Sip into Summer" with us as we will feature 16 of New Jersey's best wineries, gourmet food trucks, artisanal crafters, kids' activities, and live music each day.
"Nothing Is Impossible" Wine and Food Pairing Benefit Evening

Saturday, June 24, 2017; 6:00PM - 9:00PM
Brook Hollow Winery
594 State Route 94
Columbia, NJ
Information & Tickets
Contact: Jennifer Gavenas at 973-845-1213
Cost is $50.00 per person
This fundraiser event features a night of sipping, savoring, and Supporting and includes a five course wine and food pairing, live music, and raffle/auction items. Proceeds from this event will benefit "Nothing Is Impossible" a 501(c)3 non profit that provides temporary financial assistance to individuals and families following a catastrophic event, so that they may be able to maintain their independence in the community.
Hunterdon Appreciation Weekend
June 24, 25, 2017 12:00 PM - 5PM (Extended hours Saturday 12:00 - 7:00pm)
Old York Cellars Winery
80 Old York Rd
Ringoes, NJ 08551
Website
Contact Narendra Haynes, 908-284-9463,
narendra@oldyork.com
Admission is free
This weekend event is to show appreciation for all of our friends in beautiful Hunterdon County. Visit us in our tasting room with a valid ID showing your Hunterdon address for a free wine tasting, as well as half off on glasses of wine and wine slushies! We will also be featuring What Exit Wines with Hunterdon towns on the label at a discount (available to everyone).
July 2017 Wine Festivals, Wine Tasting Events, and Vineyard Tours
Independence Day Fireworks Festival
Monday, July 3, 2017; 5pm - 9pm; (Rain Date Friday, September 15, 2017)
Valenzano Winery
1090 Route 206
Shamong, NJ 08088
Website & Tickets
(Advanced on-line tickets only)
Admission: Adults $18, Children $12.00
This family celebration features live music and entertainment by Bullzeye Band,and DJ Gabor Kiss. children's activities, wine tastings, food trucks, crafters with the grand finale the Fireworks display at dusk.
---
New Jersey Wineries

---