The Best New Jersey Music Festivals and Events
2017 Blue Grass, Country, Rock, Jazz, and Folk
The popular 2017 New Jersey music festivals typically appear at large, destination venues, mostly outdoors. Music enthusiasts of all ages and interests can enjoy outdoor music festivals including blue grass, country, rock, jazz, folk, contemporary, and many other types of music.

The festivals range from jam sessions to multi-stage performances and can feature any where from up-coming, new breed artists to established, well known performers.
Note: This information is provided by event sponsors as a free service to our viewers. Sometimes conditions require cancellations or changes of dates, times and location which are not reflected in the original schedule. Before planning a trip to visit one of the listed events, it is suggested that you call the event sponsor to confirm the event schedule or for additional information on the event.
August 2017 North Jersey Music Festivals & Events
Montclair Jazz Festival
Saturday, August 12, 2017; Noon - 9:00PM (rain or Shine)
Nishuane Park
205 Claremont Avenue
Montclair, NJ
Website
Admission: Free
The annual Montclair Jazz Festival is the biggest single one-day event in Montclair! This family music festival features original American cultural tradition Jazz! No tickets required! Bring folding chairs or a picnic blanket and enjoy the music.
---
Canal Day Festival
August 19, 2017 (Rain or Shine)
Hugh Force Canal Park
170 West Central Ave.
Wharton, NJ

Website
An old time country fair that celebrates the Morris Canal and its contributions to the development of the communities along its banks. Come to a day of free family fun featuring a craft show, great food, educational events and enjoy a day of listening to a wide variety of musical entertainers. Musical performances from New Jersey's best artists will feature Rock, Blues, Country, Classical as well as traditional and contemporary Irish Folk Music. performing on two stages. Learn about local history by taking a guided Morris Canal walking tour provided by the Canal Society of NJ. Experience life on the Morris Canal first hand by traveling down the canal on a free boat ride or prove your prowess by paddling a kayak. Fireworks festivities & display at Robert Street Park beginning at 7:00 PM Admission is Free
September 2017 North Jersey Music Festivals & Events
Scan Fest
September 3, 2017
The NJ Vasa Home Park
Budd Lake, NJ
Website
There will be 6 stages with International, National, Regional and Local talent.There will be other activities like field contests, wife-carry contest, norse 'kubb" game. Scan Fest is an all-day celebration of Scandinavia at its best – where you'll discover the customs…the history…the ethnic variety of the six Nordic nations: Denmark, Estonia, Finland, Iceland, Norway and Sweden
---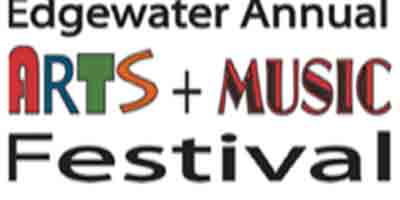 Edgewater Arts & Music Festival
September 10, 2017
Old River Road & Thompson Lane
Edgewater, NJ
Website
This event features a juried art competition with live music on 1 stage with International, National, Regional and Local talent. There is a free street fair, free parking with continuous shuttle bus service from Edgewater Commons
---
More 2017 New Jersey Music Festivals

---