The Best New Jersey Fireworks Displays
2017 Year Round Fireworks celebrations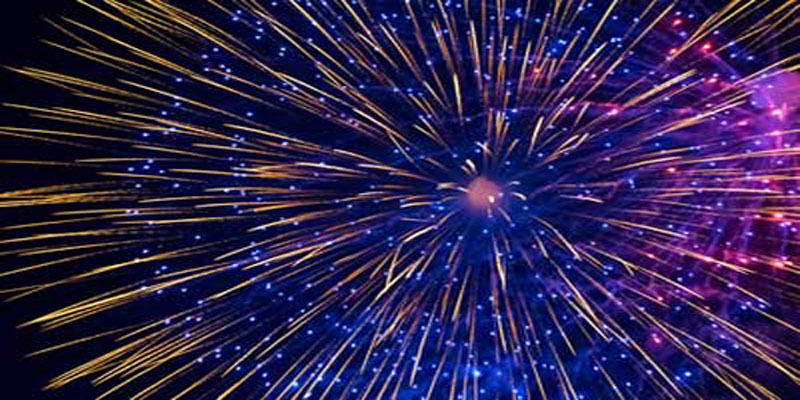 Year round Fireworks displays in NJ cover a range of awesome displays and rank with the best in the world.

While pyrotechnic displays are often associated with Independence Day - July 4th celebrations, and New Years Eve, many of the fireworks displays accompany a popular event to either kick it off, such as the beginning of the New Year, or as a finale such as a festival, or a minor league baseball game.
Note: This information is provided by event sponsors as a free service to our viewers. Sometimes conditions require cancellations or changes of dates, times and location which are not reflected in the original schedule. Before planning a trip to visit one of the listed events, it is suggested that you call the event sponsor to confirm the event schedule or for additional information on the event.
Stay tuned --- we will be updating this list as the event sponsors confirm this year's event

2017 North Jersey Fireworks Events

Multi-date Fireworks Events
Somerset Patriots
TD Bank Ballpark
1 Patriots Park
Bridgewater
908-252-0700
Website
Post-game Fireworks Nights at the Ball park
Friday, April 21, Friday, May 5, Thursday, May 18, Saturday, May 27, Saturday, June 3, Friday, June 16, Saturday, June 17, Friday, June 23, Thursday, June 29, Friday, July 7, Wednesday, July 12 (Atlantic League All-Star Game), Saturday, July 22, Thursday, July 27, Saturday, August 5, Wednesday, August 9, Thursday, August 17, Friday, August 25, Thursday, August 31, Saturday, September 9 and Thursday, September 14, 2017
Sussex County Minors

Skylands Stadium
94 Championship Place
Augusta, NJ
(973) 383-7644
Website
Post-game Fireworks Nights at the Ball park
May 19, 27, 29, June 10, 17, July 1, 4, 8, 29, August 19, and September 2, 2017
June 2017 North Jersey Fireworks Events
Tri-County Fair
June 15-18, 2017
Christ Church
140 Green Pond Road
Rockaway, NJ
Exit 37 off of RT-80
Website
- Discount tickets are availble when you purchase advance sale ride vouchers online at a 33% off discount!
This family event event features carnival attractions, rides, games, music, and more.Come out and enjoy spectacular rides such as Delusion or the Zipper, classics rides like the Ferris Wheel, kiddie rides, games of chance, gourmet waffles, handmade zeppoles, fried Oreo's, po'boy sandwiches, delicious homemade lemonade and much more! The Tri-County Fair will also feature free family entertainment such as; family friendly music, a spectacular fireworks show on Friday @ 9:30pm, a complimentary musical showcase where local bands will display their talents and entertain fair-goers an old time car show complete with 50's music and all new for 2016 a BMX Super Stunt Show and much more!
State Fair Meadowlands
Thursday, June 22 until Sunday, July 9. 2017
102 NJ State Highway 120
East Rutherford NJ
Next to MetLife Stadium

Website
(Check Schedule)
This very popular family event features quality rides, plenty of free entertainment, games and prizes, and a variety foods. There are a variety of activities to interest all ages.
All Tickets Include Free Live shows and concerts. Free Live concerts.
Fireworks shows take place on the evenings of Monday, July 3 & Tuesday, July 4th.
Check out the 2017 Central & South Jersey Fireworks Events

Central Jersey Fireworks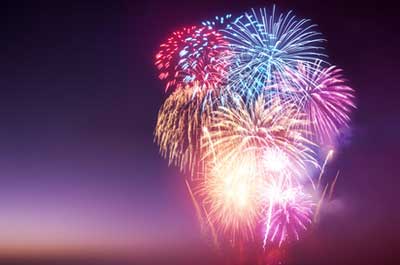 Year round Central Jersey Fireworks displays cover a range of awesome displays including the popular New Jersey Festival of Ballooning, the Long Branch Jazz & Blues Festival, and the New Years Eve Fireworks in New Brunswick.
Learn more

South Jersey Fireworks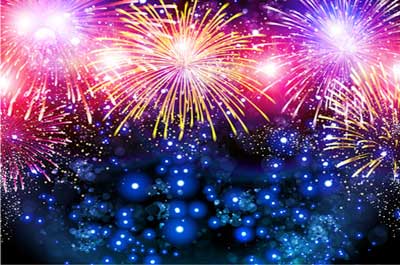 Year round Central Jersey Fireworks displays cover a range of awesome displays including the popular Atlantic City New Years Eve Fireworks, Tropicana's Multimedia Light and Sound Show, and Wildwood's Summer Fireworks on the Beach.
Learn more

---