New Jersey Lakes and Rivers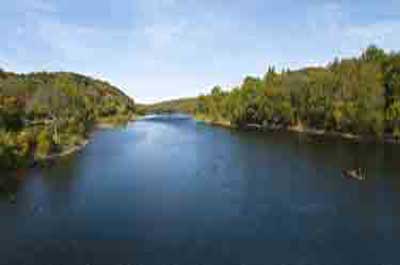 When NJ residents and visitors think about swimming, fishing, boating and other water sports, the first thought that usually comes to mind is the Jersey Shore. NJ is more than the Jersey shore.

There is a treasure of relatively unknown freshwater lakes and rivers in New Jersey that have excellent boating, fishing, swimming and touring.
---
North Jersey Lakes and Rivers
The Delaware River
The Delaware River is the most popular river in New Jersey for recreational use. The New Jersey non-tidal section of the river runs from the border of New York/Pennsylvania downstream south to Trenton, just north of the Rt 1 over pass. The clean, clear waters of the River and it's cold tributary streams support a landscape rich in fish and wildlife and the scenic vistas of the Delaware Water Gap. It is also a vital natural resource for drinking water with over 15 million people — about 5 percent of the nation's population — relying on the Delaware River Basin for their drinking water. Popular recreational activities include: kayaking, canoeing, tubing, fishing, camping, and hiking.

Boat & Tubing rentals & River trips
Kittatinny Canoes (rentals, river trips, campsites)
Dingmans Base
2130 State Route 739
Dingmans Ferry, PA 18328
800-356-2852
Website

Campgrounds
Delaware Water Gap - Worthington State Forest
Old Mine Road
Columbia NJ
(908) 841-9575
Website
There are 69 tent and trailer sites. Most sites have easy access to modern toilets and showers. Primitive camping sites are available only for boaters and canoeists traveling from one access point to another.

Camp Taylor Campground
Columbia, NJ
Website
Located on 400 acres adjacent to the Delaware Water Gap National Recreation Area and the Appalachian Trail, New Jersey's most majestic terrain. The heavily wooded mountain ridges provide large shaded sites with a remote wilderness setting and miles of hiking trails. They offer a variety of primitive, electric and water sites.


Places to stay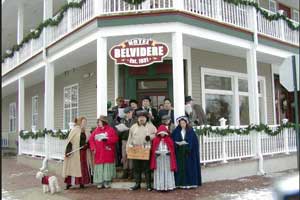 Belvidere Hotel
Belvidere, NJ
A 34 room restored hotel from the early 1800's with old world charm and warm, sociable ownership..
reviews/booking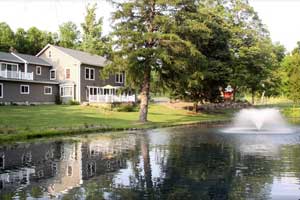 The RoseMary Inn
Columbia, NJ
Located on 17 acres , this B&B offers lodging near the Delaware River National Recreation Area, the Appalachian Trail, the Lakota Wolf Preserve, and the Paulinskill Valley Trail.
reviews/booking
Greenwood Lake

Greenwood Lake, located in West Milford, NJ, is a seven mile long lake straddling the border on New York & New Jersey with West Milford, NJ located at the southern end. A popular lake for boating and swimming. There are two public beaches for swimming on the New York side of the lake.

Campgrounds
Wawayanda State Park
885 Warwick Turnpike
Hewitt, NJ 07421
(973) 853-4462
Website
For Group Camping Only. Minimum group size 7 campers

Places to stay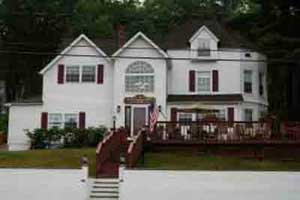 Waterstone Inn
Greenwood Lake, NY


The Lake side B & B Inn is quietly nestled between the Mountain and the beautiful Greenwood Lake. Near the Appalachian trails, fruit orchards & wineries. Also one of the largest water parks in Mountain Creek. Rooms are large with jacuzzi tubs.
reviews/booking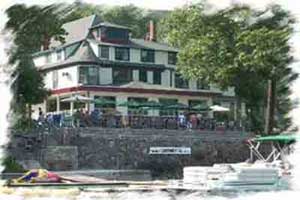 New Continental Hotel
Greenwood Lake, NY
1920's style historic B & B hosted many celebrities. Dining room overlooks the lake.
reviews/booking
Lake Hopatcong

Lake Hopatcong, located in Sussex & Morris Counties, is the largest freshwater lake in New Jersey. About 4 square miles in area, the lake is in the state's northern mountains A very popular lake with year round activities including boating (boat power boating and sailing) swimming, fishing including winter ice fishing & ice skating. They have an excellent marina and Sunday Sailboat regattas.

Places to Stay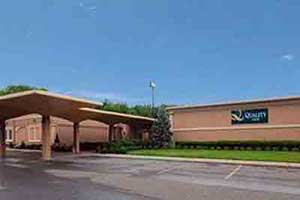 Quality Inn
Ledgewood, NJ

Located just two miles from Hopatcong State Park, the hotel is minutes from points of interest like Waterloo Village, Wild West City theme park, Land of Make Believe amusement park and Centenary College.
reviews/booking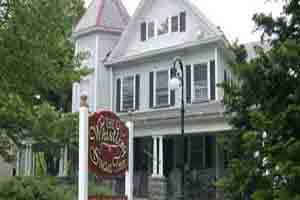 Whistling Swan Inn
Stanhope, NJ
A romantic B&B with suites having a fireplace and whirlpool tubs for two. Massage services are also available
reviews/booking
Spruce Run Recreation Area

Spruce Run Recreation Area, located in Clinton, NJ, (off Van Syckel's Road) is popular with picnickers, swimming, fishing, boating, camping and hiking. Operated by the state, it covers 1,290 acres with 15 miles of shoreline for recreation. Spruce Run is the third largest reservoir in the state after Round Valley and Wanaque reservoirs.

Campgrounds
Spruce Run Recreation Area
68 Van Syckel's Road
Clinton, NJ 08809
(908) 638-8572
Website
67 tent and trailer sites with picnic tables and fire rings. Flush toilets and showers are within walking distance. Open April 1 through October 31.

Places to Stay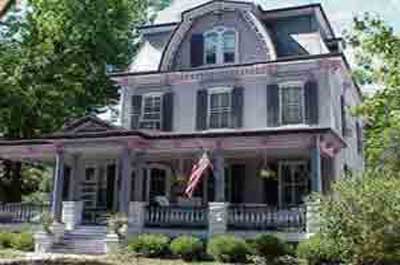 Riverside Victorian Bed Breakfast
A 6 room 1882 historic inn located in the heart of Clinton, one block from the village shops, major attractions, and casual restaurants.
reviews/booking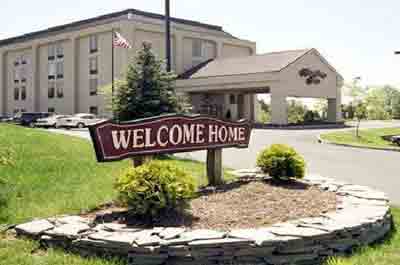 Clinton Hampton Inn
A 131 room hotel located at the top of a hill overlooking beautiful Hunterdon County
reviews/booking
---
Central Jersey Lakes and Rivers
Frenchtown Area - Delaware river
The Victorian village of Frenchtown offers many river attractions. It's a scenic place for river trips and activities, and to walk or bike the riverside canal paths.


Boat & Tubing rentals & River trips
Delaware River Tubing
2998 Daniel Bray Highway (Route 29)
Frenchtown, NJ 08825
908-996-5386

Paddle Creek kayak and canoe rentals
26 Race St
Frenchtown, NJ
908.996.0000

Places to Stay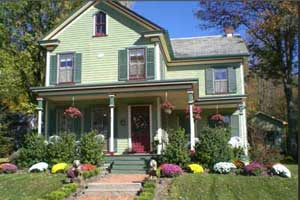 Widow McCrea House Bed and Breakfast
Frenchtown, NJ
This charming 1878 Victorian B and B is located a few minutes walk from the Delaware River and the village shops and restaurants in the village of Frenchtown.
reviews/booking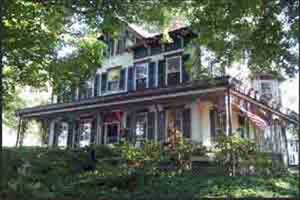 Chestnut Hill on the Delaware
Milford, NJ
This charming luxury Victorian B & B is perched high on the banks of the scenic Delaware River was built in 1860 and features a parlor, drawing room, and dining room with a strong tie to a bygone era.
reviews/booking
---
South Jersey Lakes and Rivers (Batsto & Mullica Rivers)
Batsto River
The Batsto River, located in Burlington County, is a 22 mile long tributary of the Mullica River flowing through the Pine Barrens and Wharton State Forest.. It is a popular recreation river for canoeing and kayaking for all skill levels and for summertime swimming. The Batsto River is known for having more variety than any other river in the Pine Barrens. Though of the four rivers that flow through the Wharton State Forest, it is the least accessible. It's ideal for people who seek
solitude.
Mullica River
Mullica River is a 51 mile-long river flows from central Camden County, near Berlin and east-southeast across the state, crossing the Wharton State Forest. Near The Forks it connects with the Batsto River (above) and widens into a navigable river for 20 miles and emptying into Great Bay 10 miles north of Atlantic City. This is an excellent trip for paddling enthusiasts.

Boat Rentals and trips
Pinelands Adventures
1005 Atsion Road
Atsion
609- 268 - 0189
Website

Bel Haven Canoes, Kayaks & Tubes
1227 Route 542
Green Bank, NJ 08215
(609) 965-2205
1-800-445-0953
Website

Camp Grounds
Wharton State Forest
4110 Nesco Road
Hammonton, NJ 08037
Batsto Office: (609) 561-0024
Website

Places to Stay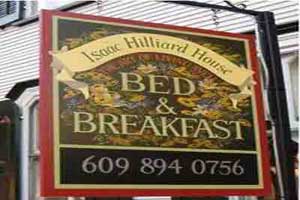 Isaac Hilliard House Bed and Breakfast
Pemberton, NJ
A charming circa 1749, four unit B & B with a swimming pool
reviews/booking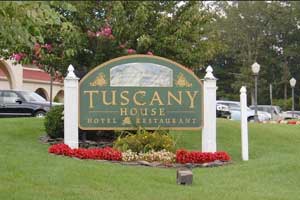 Tuscany House
at the Renault Winery Resort
Located 7.3 miles from Batsto, set on the beautiful grounds of a charming winery, with an on site, fine dining restauran
reviews/booking
---
Comments
Have a comment about what you just read! Leave a comment in the box below.
---