Tony Luke's
A Wildwood, NJ Restaurant Review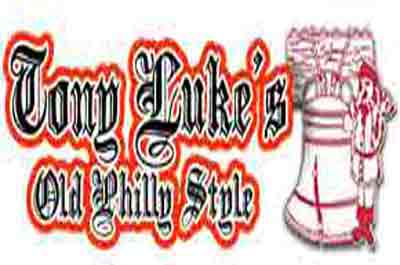 Tony Luke's
6200 New Jersey Ave.
Wildwood Crest, NJ 11
Website
Fare: Hoagies - Cheese Steaks
Price: In-expensive
Overall Rating: N/A - A casual eatery. Not rated as a fine dining restaurant.
Note: Four star Rating System from no stars = poor to Four stars
= Best in Class
---
They offer a huge selection of well made Philly style Hoagies and cheese steaks \
Free on-site parking
Value: Excellent
Noise Level: Moderate
Dress: Very casual

---
Recommended For: Diners who enjoy well prepared Hoagies and cheese steaks.
Not Recommended For: Diners looking for a a casual style restaurant with more dining amenities
Recommended dishes: Cheese steaks, hoagies, pork roll sandwich
Liquor: N/A
Restaurant Review


Tony Luke's is under the ownership of Tony "Luke" Lucidonio, Jr. who operstes a chain of restaurants with beginnings in South Philly.
Tony grew up working in the family business since he was 13 and now splits his time between managing the business and performing as a film and TV actor.
Set in a red/white doo wop decor, they are open for breakfast lunch and dinner and offer a huge selection of breakfast sandwiches (including Philly favorite --- scrapple) and a variety of cheese steaks, hoagies, and pork, chicken, and fish sandwiches.
Tony Luke's, while not the best, it comes close to being one of the top hoagie, cheese steak eateries in the Wildwood/Cape May area.
Tony Luke's has seasonal hours with the summer season running from mid April to mid October.
(updated April, 2015)
How Do We Rate and Review Restaurants?
New Jersey Leisure Guide contains the largest source of extensive and unbiased New Jersey restaurant reviews. Data is gathered from our viewers e-mail restaurant comments, Internet and print research, and professional restaurant critics. The data is analyzed and a review created. Staff personal visits are sometimes made to corroborate and/or tweak results.

Other New Jersey Resources