Clinton Station Diner: A Restaurant Review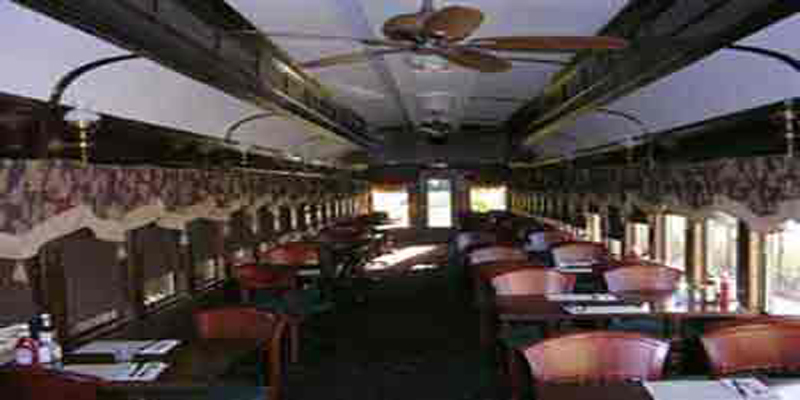 Clinton Station Diner
2 Bank St,
Clinton, NJ
Website
---
Restaurant Highlights

Fare:  American Diner

Price: Inexpensive

Value: Excellent

Noise Level:  Moderate

Dress:  Very casual



The classic railroad dining car circa 1927 experience


Open 365 days/year, 7 days/week, 24 hours/day

Recommended For: Diners who enjoy Traditional American diner food with classic railroad car ambiance

Not Recommended For:  Diners who prefer a fine dining experience

Recommended dishes:  When available, The Baked Meat Loaf; The Cuban Panini: and the gigantic burgers in sizes from one to fifty pounds.

Liquor:  Full Bar service

Restaurant Review

The Clinton Station Diner is a large multi-room diner with unique train themed attractions.

The diner sets itself apart from other modern American diners with it's throwback circa 1927, railroad car attached to the main building for an olde time dining experience.

There are several areas for dining.
In addition to the throwback circa 1927 railroad car dining area, there is the main dining room with a large tropical fish tank, and model trains on a track suspended from the ceiling. This area is popular with kids who get to enjoy watching the model railroad running along the tracks
For adults without kids who prefer a quieter experience, opt for the dining room with a working fireplace

Other dining options include sitting at the full service bar while having a drink with your meal or at the traditional diner counter for quick service.

In addition to the throw back rail car dining experience, the Clinton Station is known for it's gigantic Mt. Olympus 50 lb burger. The challenge is If five people can eat this burger within three hours .... it's free! other lesser challenges include The 7 lb Burger --- finish it in three hours by yourself or in 1 1/2 hours with a friend and it;s free. Or try the 3 lb Burger --- finish it in two hours by yourself or in 45 minutes with a friend and it's free.

Just in the mood for a huge burger without the stress of a challenge, try 2 lb Burger or the 1 lb Burgers.

As with most modern American diners, they offer a salad bar and a large selection of house made pastries and desserts.

In true diner operation, The Clinton Station Diner is open 365 days/week. 24 hours/day.

(updated October, 2016)


How Do We Review (analyze) Restaurants?
New Jersey Leisure Guide strives to provide analytic restaurant reviews .
The methodology used is research, analysis driven --- as opposed to that of a single restaurant critic or a viewer comment posting board.

Data is gathered from our viewers e-mail restaurant comments, Internet research, and professional restaurant critics. The data is sorted, (weeding out the obvious biased, "bone to pick",  and out of consensus comments), analyzed, and the review is created.

Learn More
---