The Shrimp Box Restaurant, Point Pleasant, NJ:
A Restaurant Review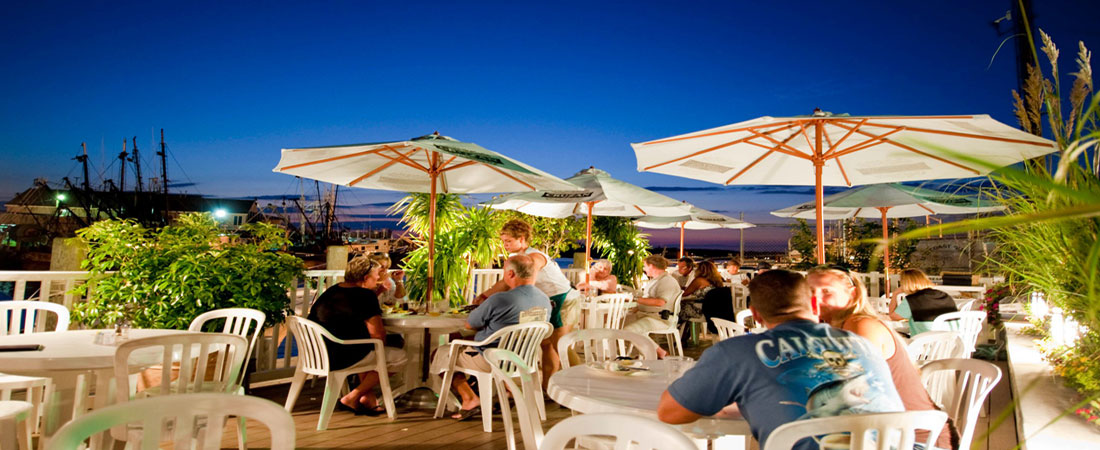 The Shrimp Box Restaurant
75 Inlet Drive
Point Pleasant
732-899-163727
Website

Restaurant Highlights

Fare:  Seafood

Price:  Moderate


Generous portions of food available from the salad bar and seafood menu.


Great sunset and waterfront views on the outside deck.


While there is an on-site parking lot, parking is limited.

Value: Excellent

Noise Level: Moderate - High

Dress: Very casual

Recommended For:  Budget conscious who enjoy generous portions of sea food and accompaniments with casual Jersey shore ambiance.

Not Recommended For:  Diners who enjoy upscale dining with eclectic sea food preparations.

Recommended dishes:  When available, Jumbo Shrimp; Steamed or Broiled Lobsters; Fried Soft Shell Crabs. All entrees are served with a salad bar, choice of potato and and vegetable.

Liquor: They have a full bar with a good variety of beers.

Restaurant Review

The Shrimp Box is a popular Point Pleasant restaurant where you can experience excellent water front views, fresh locally caught seafood, and "not break the bank"

In the warmer months , they have outdoor dining on the deck with great river front views. The Outdoor Patio has more of a party atmosphere with a bar. This is one of the best places in Point Pleasant to enjoy a sunset. Get there before dusk, have some drinks and dinner on the patio deck, watch the boats go by and the sun go down.

While the sea food is fresh and caught locally, the preparation is fair, not very creative, and favors a number of fried batter seafood dishes that obscure the true flavor of the seafood. It's an ordinary Jersey shore dining experience with a dated interior

Come by boat and dine. They have 300 feet of dock space available for customers arriving by boat for dinner or lunch.

Expect long waiting lines during the summer. Get there early for smaller lines, and easier parking.

During the season The Shrimp Box is open seven days/week for Lunch & Dinner, except during the winter when they are closed from mid-December until March.

They offer a value priced Sunset Dinner Menu: Sunday thru Friday 12:00 to 6:00pm, and on Saturday 12:00 to 5:00pm that includes an Entree with a Salad Bar or Clam Chowder Soup, Potato, Vegetable, Dessert & Beverage.

The Shrimp Box is child friendly with an excellent "Young Sailors" menu.

(updated; July, 2018)

How Do We Review (analyze) Restaurants?
New Jersey Leisure Guide strives to provide analytic restaurant reviews.
The methodology used is research, analysis driven --- as opposed to that of a single restaurant critic or a social media platform, viewer comment posting board.