New Jersey Pine Barrens - Your Guide to Things to Do and Events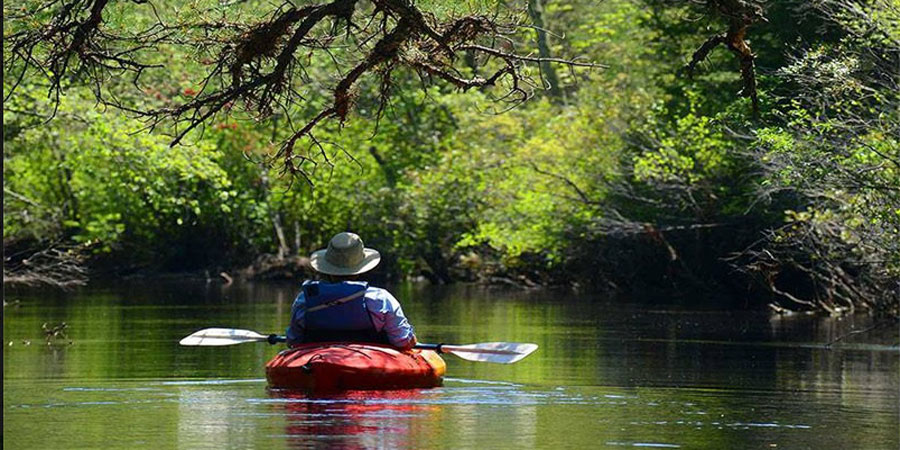 Courtesy: Pinelands Preservation Alliance
Tips,  Little Known Facts, Folklore,  and  Things to Do In The New Jersey Pine Barrens

The Pine Barrens is a  large and heavily forested area stretches across the southern coastal plain of New Jersey and is renowned for its unspoiled nature, abundant, and diverse wildlife.

Also known as the Pine Lands, it covers a huge area of over 1.1 million acres, or 22 percent of New Jersey's land area. Created by Congress in 1978, the Pine Barrens was designated an International Biosphere Reserve in 1988.

The Pine Barrens contains more land mass than either Yosemite or Grand Canyon national parks.

The Pine Barrens are popular as a destination for a weekend getaway and day trippers who enjoy getting outdoors to experience a pristine environment. For the adventuresome, there are a wide variety of canoeing, kayaking, hiking, fishing, cycling, hunting. horseback riding, and camping activities.

For the more casual or curious visitor, there are a variety of attractions to visit and learn about the region's history, old, abandoned towns, and folklore.
The Pine Barrens Scenic Byway
Visitors are encouraged to travel the scenic byway to enjoy the full experience of the Pine Barrens.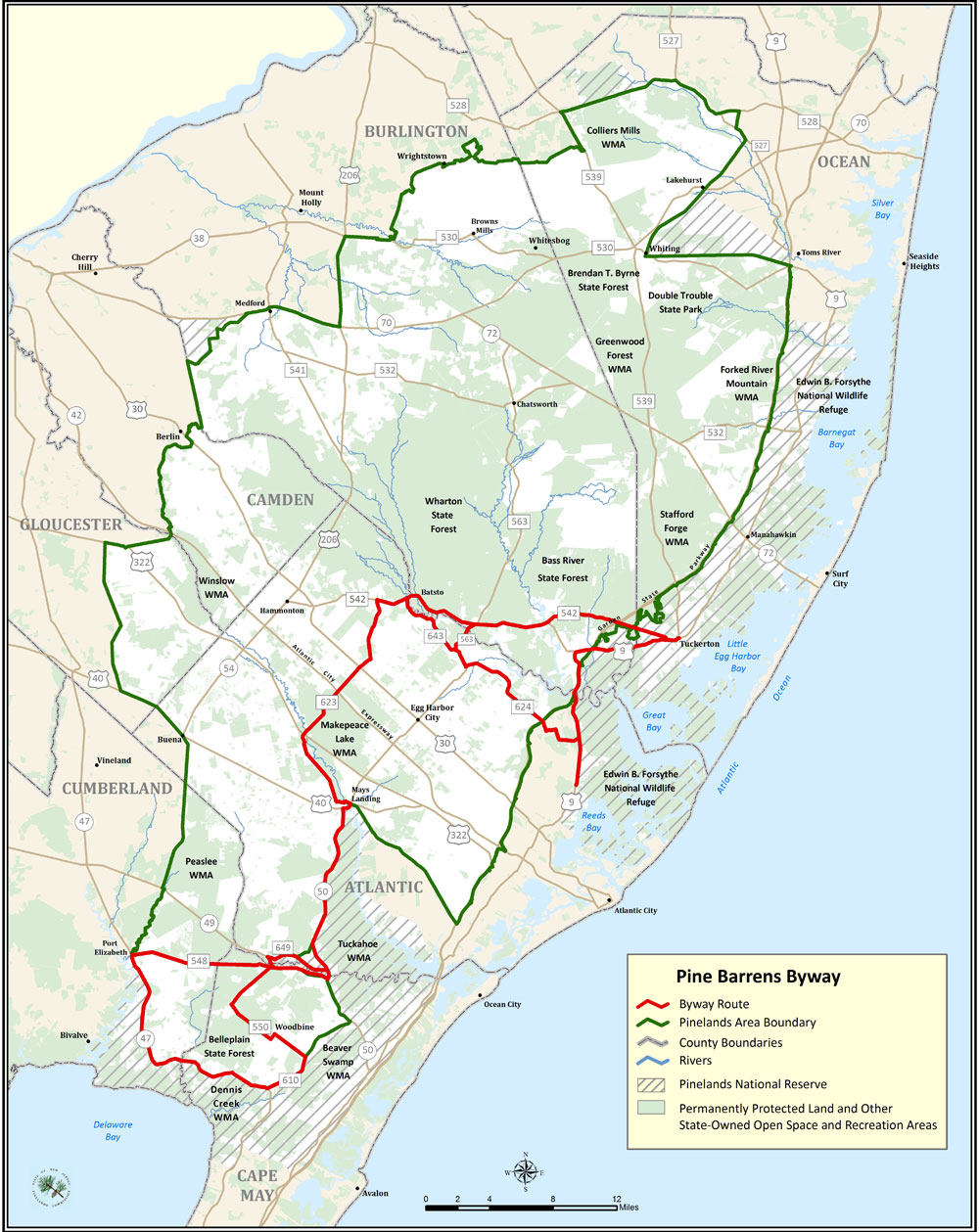 Map Courtesy: Pinelands Commission: (click-on for enlarged view)

The Scenic Byway travels along existing roadways through Atlantic, Burlington, Cape May, Cumberland and Ocean Counties, including portions of 16 municipalities. It meanders through areas of striking natural beauty and rich historic heritage. With a focus on maritime portions of the Pinelands, the route takes  advantage of the scenic qualities and historic hamlets of the Mullica, Maurice and Tuckahoe River Corridors.

Agriculture and Tourism
The Pine Barrens is almost entirely dependent on agriculture and tourism for its revenue. It`s a prolific producer of cranberries and blueberries. In more recent years efforts have been made to preserve the untouched nature of the area by restricting development and the creation of the New Jersey Pine lands National Reserve

Folklore and It's Residents
Folklore has played an important part in the culture of the area and the legend of the Jersey Devil remains strong to this day. This unfortunate creature was apparently the 13th child born in 1735 to a woman named Mrs. Leeds and superstitious locals said he was cursed. Another tale has it that the Jersey Devil was a monster which attacked the poor mother and her nurses because flying up the chimney and escaping. There have been numerous `sightings` of the infamous Jersey Devil in the area.

For many years, outsiders called residents of the Pine Barrens, `Pineys` which was certainly not meant to be a compliment. People here were held to be slow and somewhat inbred, a view largely attributed to a now discredited study into a poor backwoods' family called the Kallikaks, who were labeled as genetically inferior. Subsequently the whole study has been shown to be a misrepresentation and these days `Pineys` have reclaimed the name for themselves as one they are proud to identify with.


Plants and Wildlife

The area has escaped development and urbanization, thanks to the poor quality of its sandy and acidic soil, hence the `barren` part of its name. The earth here is so poor in nutrients that the crops brought in by early settlers yielded unimpressive harvests. Yet the unusual conditions were ideal for a unique and wide-ranging array of plant life to thrive, such as orchids and carnivorous plants.

Dwarf pine trees grow everywhere and these tiny trees, never more than 4 feet in height, are dependent on the area`s frequent forest fires as part of their life cycle and reproductive pattern. The fires keep undergrowth at a low level and enable mature trees to do better.

Wildlife is rich here and there are many species of mammals, birds, reptiles, amphibians and fish, including 43 species that are considered endangered, such as bald eagles, eastern timber rattlesnakes and bobcats.

Things to see and do

The Pine Barrens is very much an outdoors type of place to visit, with opportunities for hiking, horseback riding, canoeing, and kayaking. There are many wildlife trails to explore both on foot and by car
Some of the popular attractions include: 

---
Places to Stay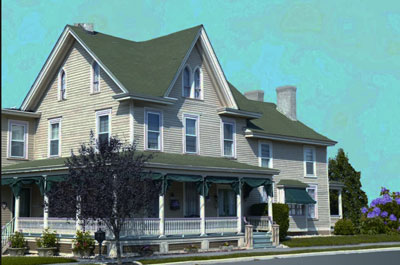 J.D. Thompson Inn Bed and Breakfast
Tuckerton, NJ
Located in the heart of the historic town of Tuckerton, Minutes from the Pine Barens scenic byway Rt 542, this romantic Victorian B & B is ideal for couples seeking a romantic getaway
Reviews and Booking
---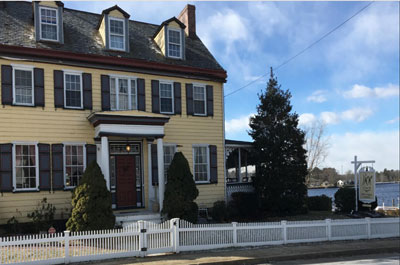 Inn at Sugar Mill
Mays Landing, NJ
Located 20 minutes from Atlantic City, and minutes from Scenic Byway CR623 enroute to Batsto Village, this waterfront Country Inn features charm and old-world hospitality'
Reviews and Booking
---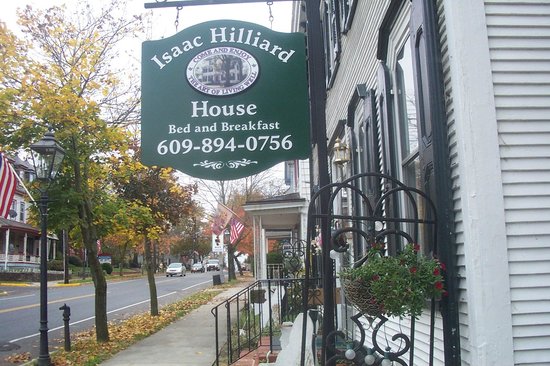 Isaac House B & B
Pemberton, NJ
A charming circa 1749, four unit B & B with a swimming pool
Reviews and Booking
---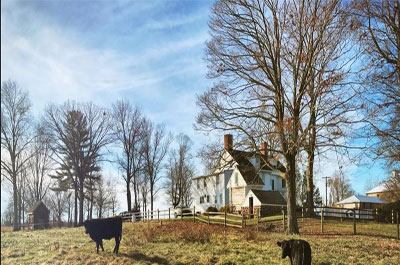 Locust Hall Farm Bed and Breakfast
Jobstown, NJ
A six room charming B & B in a rural, farm setting
Reviews and Booking
---
Pine Barrens Camping Sites & Reservations
Cedar Creek Campground Canoe and Kayak Rentals
1052 US Highway 9
Bayville, NJ 08721
732-269-1413
Website
They offer Kayak & Canoe rentals from their campground. They take you up stream to one of 3 locations. And at the end of day on Cedar Creek, there's no waiting around in cold, wet clothes as the sun sets for a pickup. Just paddle right down river to the abandoned rail bridge and pull your boats out there. You'll arrive steps away from our campground.
.
Wading Pines Camping Resort
85 Godfrey Bridge Road
Chatsworth, New Jersey 08019
(609) 726-1313
Website
Located right on the Wading River, their wooded sites accommodate every style of camping, from tent sites to spacious pull-thrus with hookups which include everything from 50-amp electric through free cable TV!
For non-campers, they also have a variety of 16 rental cabins, many with waterfront locations. Paddle downstream to one of the many secluded picnic spots along the riverbanks. If you prefer to stay "closer to home", you can picnic at their private island in the river.
Canoe & Kayak rentals are available along with a choice or trips lasting from one to five hours.
Wharton State Forest Camping Reservations
Reserve America
Website
With over 125,000 acres, Wharton State Forest is the largest State Forest in the New Jersey State Park System.