Historic Batsto Village
A Nationally Recognized Historic Site in the NJ Pine Barrens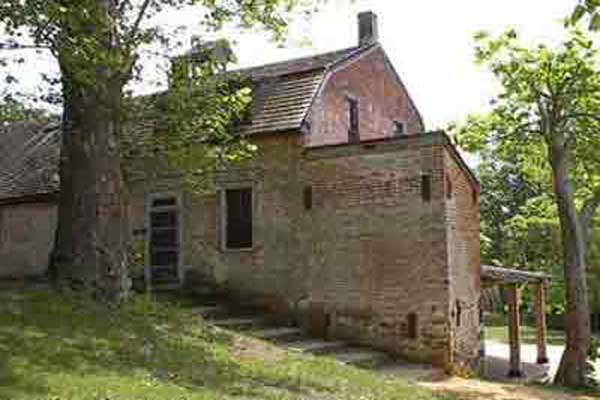 Batsto Village & Wharton State Forest
4110 Nesco Road (off Route 542 west of the Garden State Parkway)
Hammonton, NJ
609-561-3262
Website
Open Daily:   900:am to 4:00pm
Entrance fees are only charged from
Memorial Day weekend to Labor Day
---
While the native Indians are gone, Batsto Village has changed and survived. Archaeological investigations have discovered evidence of prehistoric life in the Batsto area. Evidence shows land use dating back several thousand years.

Here visitors can learn of the important role the Village played in the industrial development of the United States.

A Historic Visit Back To The Iron And Glass Making Era
During the iron making and glass making periods, there were hundreds of people working and living in the village. They needed homes in which to live. A Sawmill was necessary to cut lumber for building homes. The Gristmill was built for processing grain. The corn was kept in a nearby corn crib. A storage place for the processed grain was needed. Products that were not naturally available had to be purchased. Therefore, a General Store was built.

The Blacksmith was a necessary part of the community, as was a Wheelwright. Different types of barns were erected for storage of wagons, equipment, and to house animals.

The workers planted gardens and orchards. They raised animals for food. A Piggery was built for slaughtering the pigs. Without refrigeration, an ice house had to be constructed. Religion was important to the workers so churches were built nearby. Eventually, a post office helped to speed communication between Batsto and other towns.

Batsto Village Today
When one visits the Village today, it is like a step back in time. As you walk through the village streets and look into the restored buildings, you can almost visualize an earlier time and a different way of life

This Pine Barrens village consists of thirty-three historic buildings and structures including the Batsto Mansion, gristmill, sawmill, general store, workers' homes and post office. The mansion is now open for tours. Please Call for tour schedule before you visit.

For Hiking Enthusiasts; Hike The Batona Trail
This 50 mile trails interconnects the Brendan T. Byrne, Wharton, and Bass River State Forests. This trail is very flat and easy to hike, and is excellent for a day trip with the kids.

Other trails intersect with the Batona Trail to provide loops of about 6 miles and 14 miles for day hikes. Loops of about 2 miles at the forest office and one mile at Pakim Pond provide short easy hikes with wide pathways which avoid contact with vegetation that may harbor ticks or other insect pests.

The best access points are at the Brendan T. Byrne State Forest headquarters and the Batsto Visitor Center.

---