Urban Coalhouse:
A NJ Restaurant Review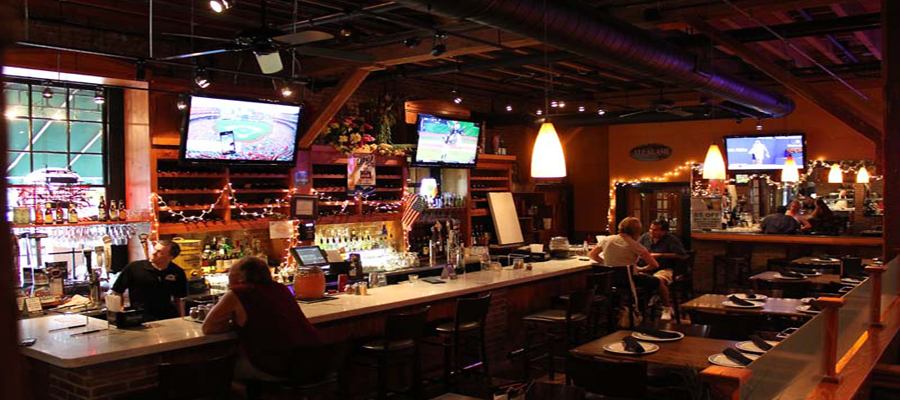 Urban Coalhouse

Four NJ Locations
The Galleria
2 Bridge Avenue
Red Bank, NJ 07701
732-212-1700
Website
116 14th Street
Hoboken, NJ
(201) 292-3388

700 Paramus Park
Paramus, NJ 07652
(201) 261-1380
515 Route 70
Brick, NJ
(732) 262-5180
---
Restaurant Highlights

Fare:  Pizza

Price:  Moderate

Value: Good

Noise Level:  High during peak times

Dress:  Casual


Well Prepared, coal fired pizza


A good place to meet up with friends and family for good pizza and drinks in an energetic setting.

Recommended For:  Diners who enjoy good, coal fired pizza with fresh, imported ingredients in a trendy, energetic setting.

Not Recommended For:  Diners who prefer pizza loaded with huge amounts of packaged toppings

Recommended dishes:  When available, The San Danielle Pizza with imported prosciutto, fresh arugula, fresh basil, San Marzano tomatoes, and fresh mozzarella; The Penne Pasta with Homemade Tomato Sauce; and The Hazelnut Chocolate Homemade Gelato

Liquor: A full bar with a good Italian wine and beer selection. Bar scene is vibrant.

Restaurant Review

Formerly Tommy's Coal Fired Pizza, Urban Coal house in Red Bank is popular with diners who enjoy coal fired pizza with fresh, imported ingredients in a trendy, energetic setting.

However, having said that, pizza enjoyment is very subjective. If you think that your favorite pizza and "the pizza joints" that make the pizza is the best ---- then of course in your mind---- it's the best.

Taken as a whole, the quality of pizza in New Jersey compared to other regions of the country, is very good.
Though the large majority of NJ pizza restaurants continue to use loads of packaged toppings that mask the taste of a poor foundation of tasteless crust.
The pizza at Urban Coalhouse is cooked quickly in a coal fired oven at 1000 degrees to ensure that the bottom crust is crispy and slightly charred, while preserving the freshness of the toppings and especially the main ingredients of plum tomatoes, mozzarella, fresh basil. and imported Italian olive oil.

The menu is dominated by many versions of pizza and toppings, with a limited selection of salads, calzones, and homemade gelato.

The owners, Tommy and Yvette Bonfiglio are energetic and welcoming and have spent 3 years on pizza research before opening the original Red Bank location, and later expanding to three other franchised NJ Locations.

The interior decor at the Red Bank location is attractively industrial chic with high ceilings, a small 15 seat bar with display TV's, exposed brick and mirrored walls, and candle lit tables that create a warm, yet vibrant ambiance.

To appreciate real close to authentic Italian pizza, order up with fresh mozzarella, plum tomatoes, fresh basil, Romano cheese, and imported Italian olive. Go light on the toppings to get the full benefit of the tasty crust and fresh ingredients.

They are child friendly, with a friendly, energetic wait staff.

During the warmer summer months,Urban Coal house has outdoor dining on the 40 seat patio.

(updated: October, 2016)

How Do We Review (analyze) Restaurants?
New Jersey Leisure Guide strives to provide analytic restaurant reviews.
The methodology used is research, analysis driven --- as opposed to that of a single restaurant critic or a social media platform, viewer comment posting board.