Origin Thai 2, Morristown, NJ:
A Restaurant Review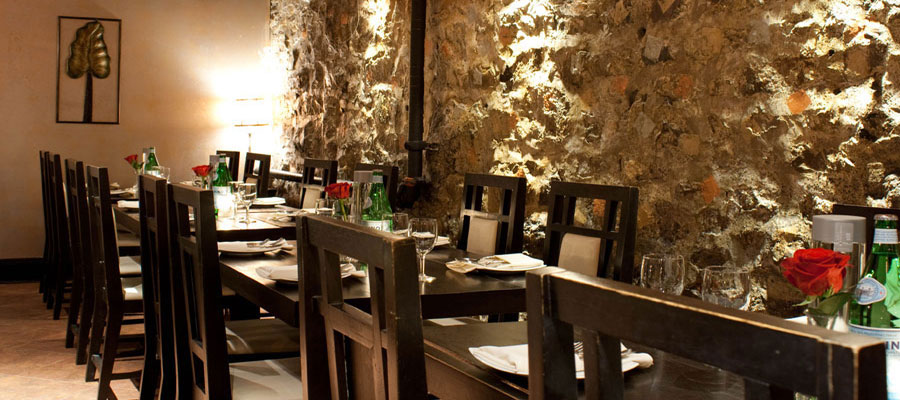 Origin Thai 2
10 South St.
Morristown, NJ
973-971-9933
Website
---
Restaurant Highlights

Fare: French - Thai

Price: Moderate - Expensive

Value: Good

Noise Level: Moderate - High

Dress:  Casual

Food Quality: 2 1/2 Stars

Service: 2 Stars

Decor: 2 1/2 Stars

Overall Rating: 2 1/2 Stars

Note: Four star Rating System from 1/2 Star = poor to Four stars = Best in Class


Above average French Thai fusion cuisine -- uses fresh quality ingredients

Recommended For: Diners who enjoy a BYOB,  above average French or Thai cuisine, with contemporary ambiance.

Not Recommended For:  Diners who enjoy  Thai cuisine in a casual setting, while being served a cocktail or a craft beer.

Recommended dishes:  When available, The Wild boar, sauteed with boar tenderloin-100% game served with chili peppers, Thai basil, shiitake mushrooms and bok choy; The Pan seared ostrich with mustard glaze, berry marmalade sauce and sweet potato croquettes: and The Royal Massaman Curry prepared with coconut milk, tamarind, peanuts and avocados. With choice of chicken, beef or shrimp.

Liquor: BYOB

Restaurant Review

Origin Thai 2, French-Thai restaurant, located near the Morristown Green, is one of three Origin restaurants (Basking Ridge, Morristown, and Somerville) in New Jersey that serves up above average French & Thai cuisine.

The restaurant is a family run operation with under the supervision of Owner/chef Manop Sutipayakul with a team of family members suporting the operation.

Manop Sutipayakul grew up in the restaurant business and gathered knowledge from his parents' restaurant in Thailand, and later with Siam Cuisine in NYC.

The decor has a cozy, contemporary feel to it.  As you enter you pass by a big fish tank and proceed down a long, narrow softly lit room sprinkled with bright colored tones and attractive Thai artifacts. The soft, dim lighting enhances the cozy, intimate ambiance.

The dining area is available on two levels. The noise on the lower level can get to be very loud, especially if seated near a large group For quiet conversation, request the upstairs dining room.

The menu has a large variety of well prepared Thai and French dishes, an ideal choice for multiple dining patrons with different tastes and a preference of one over the other.

For that extra treat, order from one of their daily specials, they feature excellent pungent flavors with the freshest ingredients.

Street parking can be a bit of a hassle on busy weekends. Try parking in the Dehart Street Garage around the corner from the restaurant.

(updated: November, 2016)


How Do We Review (analyze) Restaurants?
New Jersey Leisure Guide strives to provide analytic restaurant reviews .
The methodology used is research, analysis driven --- as opposed to that of a single restaurant critic or a viewer comment posting board.

Data is gathered from our viewers e-mail restaurant comments, Internet research, and professional restaurant critics. The data is sorted, (weeding out the obvious biased, "bone to pick",  and out of consensus comments), analyzed, and the review is created.

Learn More
---