Organic Turkeys:
Where to find and buy them in New Jersey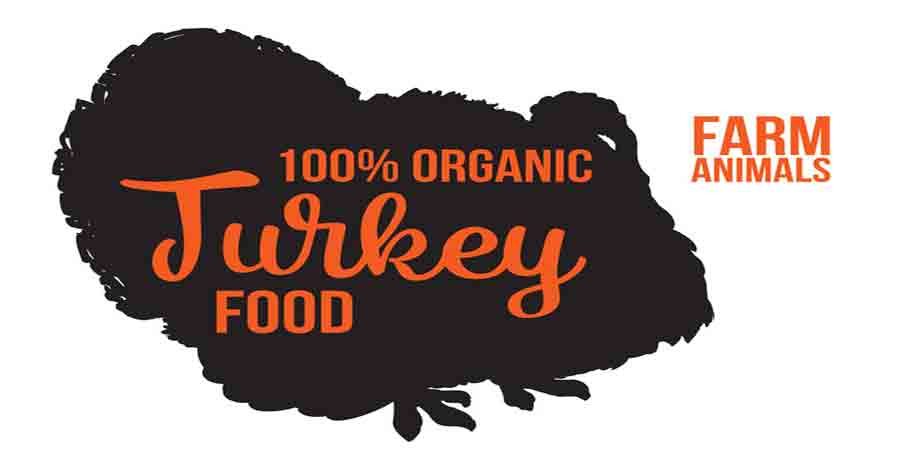 Discover where Organic turkeys are raised without the use of growth hormones, antibiotics, and preservatives, and can be purchased.


Organic products are the fasted growing segment of food sales and New Jersey organic turkeys are no exception to this trend.
With Thanksgiving being the most celebrated and most heavily traveled time of the year for family and friends to come together for a festive meal, it is also a time of the year that turkey sales are at their peak.
Organically grown poultry does not use antibiotics. Antibiotics, growth hormones and artificial flavors and colors are forbidden in the production of certified organic foods which must comply with strict national standards.
A core value of the organic movement is to grow and raise farm products on small farms that are locally and regionally available to the consumer. In addition to fresher foods and reduced fossil fuel consumption, the profit from the sale of locally produced foods is more likely to find its way back into the community.
The Garden State Is Ideal For Organic Farmed Turkeys
While New Jersey is not noted for having the land mass to attract the large commercial farms, it is ideally situated to accommodate the small, family farm who can sustain a profitable income with organic produce, meats and poultry, purchased in the community by local consumers.

Are Factory Grown "Supermarket Turkeys" Healthy?
Turkeys raised by commercial farms are very different today than the turkeys found on the Thanksgiving Day table our grandparents and ancestors cooked. Today, the large majority of all turkeys raised in the U.S. are grown on commercial farms.

Commercially grown turkeys are raised in confinement in crowded conditions and are fed a diet of grain and supplements like antibiotics and growth hormones, and are packaged with artificial flavors and colors for an attractive display at your local supermarket. Antibiotics are routinely used in commercial agriculture to accelerate livestock growth and prevent diseases common to confined living quarters. Turkeys are force fed chemicals that are designed to grow large, white meaty breasts.

The popular factory raised turkey is the Broad Breasted White and are so obese that they can barely walk, fly or even lay eggs. They are incapable of mating and are artificially inseminated. Because they lack immunity to a host of diseases, they receive antibiotics in their feed. These bionic birds are sent to market in only twelve weeks. By limiting turkey production to a single strain, we are putting at risk the longevity of the breed. As a result, game bird conservationists are promoting the idea that heritage birds may someday be needed to save the bionic raised birds.

The "Supermarket" White Turkey
The White Turkey is a cross breed that is the most popular turkey sold in supermarkets. The commercially raised broad breasted white turkey is sometimes referred to as the "supermarket turkey" that is bionically raised and sent to market in 12 weeks.

The Popular New Jersey Organic Turkey
Heritage Turkeys - The Red Bourbon Turkey
Heritage turkeys are turkeys that have not been crossbred to enlarge its size and are the birds our ancestors ate at their Thanksgiving celebrations. At the turn of the 20th century each region of the country had its favorite breed of turkey. One of the more popular heritage turkeys raised in New Jersey is the Red Bourbon turkey. The Red Bourbon takes longer to grow, usually 26-28 weeks, is smaller and leaner bird with darker meat, but there is still enough white meat to satisfy everyone. The Red Bourbon turkey is better tasting, without any gamy taste.

Turkey Cooking Tip
Contrary to way most turkeys are cooked, do not roast your turkey with the stuffing inside the cavity. The stuffing inside prevents the interior of the turkey to reach sufficient temperatures to kill all the bacteria. Cook the stuffing and turkey separately.

New Jersey Certified Organic Turkey Farms and Markets
Note: These suppliers (farms) have been verified either against the
List of Certified USDA Organic
operations or the list of NJDA-Certified Organic. Only certified operations may sell, label, or represent their product as organic unless exempt or excluded from certification.

D'Artagnan, LLC.

600 Green Lane
Union, NJ 07083
Website
800-327-8246
e-mail contact
A wholesale & retail, and on-line delivery supplier of high quality meats, turkeys, and other items.
Raised on a small-scale Midwestern farm in the USA, not a factory farm, White Broad-breasted hybrid breed Turkeys are humanely raised free-range with access to the outdoors 100% organic, non-GMO, all-vegetarian grain diet of corn and soy, and pure spring water without chlorine or fluoride
They also sell Green Circle turkey, a very special bird, available exclusively at D'Artagnan. Every turkey that bears the Green Circle label is certified by
[MOSA] Midwest Organic Services Association, Inc
The Farm at Glenwood Mountain
1801 County Rd 565
Vernon, NJ
Website
(973) 446-0020
The Farm at Glenwood Mountain is certified by
[BOC] Baystate Organic Certifiers
The family-owned farm offers pasture-raised Bronze and Broad Breasted White turkeys ranging from 16 to more than 30 pounds. The birds, which eat non-GMO feed made on the farm, are free of steroids, antibiotics and growth hormones.
Rastelli Foods
300 Heron Dr,
Swedesboro, NJ 08085
(800) 654-632
Website
Their turkey is raised on American Humane Association-certified family farms in North Carolina, and certified by
[CCOF] CCOF Certification Services, LLC
which has a long, rich tradition of poultry farming. The birds have regular access to outdoor pastures with plenty of grass and shade. They're fed an all-vegetarian diet and always remain antibiotics, steroids and hormone-free. They offer shiiping for their Oven Ready Turkey Roast --- Expertly seasoned for a beautiful presentation.
Wegman's
Sold at all New Jersey Stores
Wegman's Website
Wegmans sources their turkeys raised at
Jaindl Farms
have received
Pennsylvania NJDA Certification
Status in addition to to Wegman's being certified by
[NFC] Natural Food Certifiers
They sell the Fresh (non-frozen) Certified Organic Grand Champion Turkeys grown on Jaindl Family Farms in PA. This special breed is only available during the Thanksgiving season. This USDA organic, free-range turkey is raised to have more white meat than other breeds.
Jaindl offers a "Lite" whole-bodied turkey that has 55% less fat and 25% less calories than other raw turkeys as determined by an independent lab.
Wegman's NJ locations that sell Jaindl Farms Turkeys in a special Wegman's bag.
Whole Foods
Multiple New Jersey Locations
Whole Foods Website
Whole Foods sources their turkeys raised at
Jaindl Farms
that have received
Pennsylvania NJDA Certification
Status.
They sell Heritage, heirloom, organic, kosher turkeys with No antibiotics, No animal byproducts, and No supplemental growth hormones.
Jaindl offers a "Lite" whole-bodied turkey that has 55% less fat and 25% less calories than other raw turkeys as determined by an independent lab.
Whole Foods NJ locations that sell Jaindl Farms Turkeys in a special Whole Foods bag.
 Non-certified Organic New Jersey Turkey Farms that avoid the use
of growth hormones, antibiotics, and preservatives

Note: These suppliers (farms) while not having been certified USDA organic, nonetheless, practice operations that avoid the use of growth hormones, antibiotics, preservatives, or fillers.
Some of the farms below use Sustainable agriculture systems with processes and techniques to produce healthy and environmentally safe food.


Northern New Jersey Non-certified Organic Turkey Farms/Markets

Ashley Farms
25 Hillside Avenue
Flanders, NJ 07836
973-584-7578
Website
They produce their own feed to ensure that the turkeys get the nutrients they need. Their turkeys are not given any growth hormones, antibiotics, preservatives, or fillers. They also are handled by a small number of people, which greatly reduces the stress on the birds and also reduces the chance that they will get sick. All processing is done on the premises and is mostly done by hand, which reduces bruising. Turkeys range in size from 13 to 45 pounds.

The Farm at Glenwood Mountain
1801 County Road 565
Sussex, NJ
(973) 446-0020
Website
A family farm on 170 acres in the mountains of northern New Jersey. They raise and sell free-range, all-natural breed turkeys with the use of antibiotics or hormones.

Flatbrook Farm
2 Degroat Road
Montague, NJ 08727
973-948-2554
Website
A fully working farm offering free-range, grass-fed turkeys, chickens, eggs, and naturally raised beef. The farm allows the animals to live naturally on pastures and woodlands, and rotationally graze on sweet grass and legumes until appropriate maturity. The turkeys are fed transitional organic feed. Uses Sustainable agriculture systems

The Goffle Road Poultry Farm
549 Goffle Road
Wyckoff, N.J.
Website
Sells all-natural, custom grown, free of antibiotics, hormones, preservatives, and animal by-products. The poultry at Goffle Road Poultry Farm enjoy a non-stressful Free Roaming environment and are fed a diet of grain and corn exclusively. Their free-range and all natural birds are grown in cooperation with Amish farmers in Pennsylvania.

Three Meadows Farms
1130 Burnt Mills Road
Bedminster Township, NJ
908-212-1811
Farmstand Website
Three Meadows Farm is a social enterprise of Somerset Hills Learning Institute, a private non-profit program that offers a broad spectrum of science-based services and education to children, adolescents, and adults with autism. Each purchase from Three Meadows Farm supports the Institute's ability to provide quality treatment and education.
Turkeys are sold at their farm stand and are raised neaby. The turkeys are alll-natural Heritage, double-breasted, bronze turkeys, raised free-range with all natural feed and zero growth hormones or antibiotics.

Vacchiano Farm
135 Portcolden Road
Washington, NJ
908-689-2227
Website
Over one hundred acres of beautiful, fertile land in the western part of New Jersey known as the Skylands Region.
Raises and sells Heritage Breed turkeys free range turkeys without the use of antibiotics, hormones or growth stimulants.





Central New Jersey Non-certified Organic Turkey Farms/Markets

DiPaola Turkey Farms Inc.
891 Edinburg Road
Hamilton, NJ 08690
[email protected]
609-587-9311
Website
Turkeys are farm raised, vegetarian fed, with no antibiotics or hormones

Double Brook Farm
Retail Store:
Brick Farm Market
65 East Broad Street
Hopewell, NJ
(609) 466-3594
Website
They own and rent over 800 acres of farmland around Hopwell Township. Their products are sold at Brick Farm Market.They raise and sell Broad-Breasted Whites, Blue Slate, Black Spanish, Narragansett and Bourbon Red, un-caged, free roaming turkeys

Gordon Dey Farms
215 Dey Rd
Cranbury, NJ
(609) 395-0232
Facebook page
Turkeys are free range and fed all natural feed made of grain and corn.

Griggstown Farm and Market
986 Canal Rd.
Princeton, NJ 08540
(Enter on Bunker Hill Rd)
908 359-5218
Website
Has over 75 acres of land and raises over 35,000 pheasants, 70,000 quail, 150,000 chickens and, when in season, Mallard and Muscovy ducks, both white and red bourbon turkeys, and partridge. All the birds are free-range and all natural. They have a retail market and accept orders over their web site. The heritage breed turkeys, are the closest breed to the turkeys that the Pilgrims ate. They also raise free range traditional white turkeys and free range pheasants, which are available in the store from October until March.

Hinck Turkey farm
1414 Atlantic Avenue
Manasquan, NJ 08736
732.223.5622
Website
Turkeys are raised cage-free and fed only the fines all-natural, grains, (no animal proteins or by products), without growth hormones or antibiotics.

Lee Turkey Farm
201 Hickory Corner Rd.
East Windsor, NJ 08520-1810
(609) 448-0629
Website
The turkeys are all raised on their farm and sold as oven ready whole turkey and turkey parts such as boneless breast meat, thighs, wings and legs. The turkeys are fed a natural feed mix which is made by Lee's and are raised without medications or growth hormones. Advance orders for oven ready whole turkeys are only necessary during Thanksgiving and Christmas. For the rest of the year just come on over; They have turkeys in most every size! Fresh turkeys are only available October through January 2nd.

Lima Family Farms
826 Amwell Road
Hillsborough, NJ
(908) 336-8238
Website
They raise and sell Turkeys and othe livestock that are free range and do not use synthetic pesticides, fungicides or antibiotics/

Spring Valley Turkey Farm
402 Spring Valley Road
Old Bridge, New Jersey 08857
(732) 970-5265
Website
The turkeys are Broad Breasted Whites that live their lives on pasture grazing our open green grass and foraging outdoors as they were naturally intended to do. Their diet is supplemented with an all natural, local feed high in protein, calcium and vitamins with no added hormones, antibiotics or steroids.





Southern New Jersey Non-certified Organic Turkey Farms/Markets

Amish Farmers Market
108 Swedesboro Road
Mullica Hill, NJ
856-478-4300
Website
Turkeys sold here are raised on a the Sensenig Turkey farm in Lititiz, PA. They sell free-range turkeys without hormones. Turkeys can be purchased at the Amish Farmers Market or on-line

Smith Poultry Farm
2084 Winslow Rd.
Williamstown , New Jersey
(609) 513-5186
Website
They are a small farm, that raises free range turkeys and pastured poultry.
They will be delivering or meeting at drop points for customers convenience.