March Things To Do:
Our Top 10 Picks For Your Day Out in New Jersey


Discover New Jersey's Best Month of March Things to Do:  Uncover The Top seasonal attractions,   popular events, and hidden gems.
March is the time of the year when the worst of winter is behind us and we look forward to warmer weather and the onset of Spring.

People with cabin fever are anxious to get outdoors for healthy activities and events to attend. For the less adventuresome, there are plenty of indoor events to attend.
---
---
Learn more about the Summer Season Pass at
iPlayAmerica.com
---
---
Note: Sometimes conditions require cancellations or changes of dates, times and location which are not reflected in the original schedule. Before planning a trip to visit one of the listed events, it is suggested that you call the event sponsor to confirm the event schedule or for additional information on the event.
1 - Celebrate St. Patrick's Day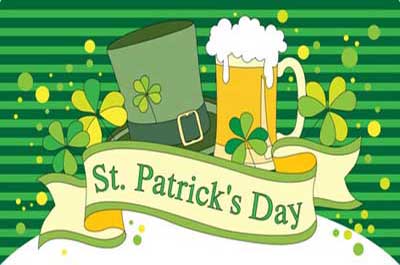 Many towns have St. Patrick day parades and celebrations, that offer a Gaelic experience celebrate the luck of the Irish.
Learn more

2 - Take the Family to a Maple Sugaring
Demonstration & Educational Program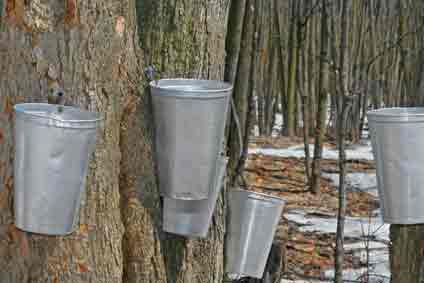 Maple sugaring has a history in New Jersey that began centuries ago with the Native Americans Indians and colonists. This is an excellent winter family or kids group activity. In New Jersey, the maple sugaring season runs early February until mid-March.
Click here to learn where the best NJ Maple Sugaring Events are

3 - Take In "The Night Forms" Special Event
at Grounds For Sculpture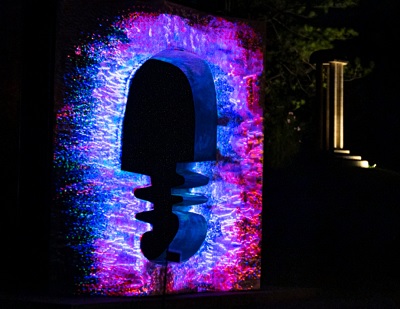 Grounds for Sculpture
80 Sculpters Way
Hamilton, NJ
Website
Experience this rare opportunity to explore Grounds For Sculpture at night through more than a dozen site-specific works, including an illuminated tree-lined path. Night Forms crescendos between order and chaos, with unexpected twists and glitches heightening the shared experience along the way.
4 - Take The Kids To The Liberty Science Center
for Fun, Education and Discovery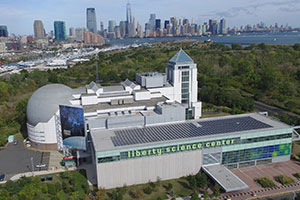 Liberty Science Center
Liberty State Park
Jersey City
Website
Kids have plenty of room to burn off steam while enjoying 100s of exhibits, rock climbing, a suspended maze , live demonstrations (volcano pictured), a mini zoo, films, and shows. They even offer special exhibits and programs for kids ages 2-5. There's so much to do that most visits last 4 hours. Try the famous Touch Tunnel maze, see tiny live monkeys, and dodge a sneeze from the Big Blue Nose. Learning has never been so much fun. The new Jennifer Chalsty Planetarium and LSC Giant Dome Theater is the largest and most technologically advanced planetarium in the Western Hemisphere. Only three others in the world—two in Japan and one in China—are bigger
5 - Take the Family To See
The Battleship New Jersey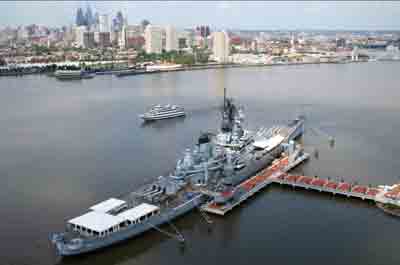 Battleship New Jersey Museum and Memorial
62 Battleship Place
Camden, NJ
Website
A great attraction for kids 6+. Spend a night on the legendary Battleship New Jersey's overnight encampment program. They can accommodate groups and families of all sizes up to 300. Stow your gear in a locker --the same lockers that held sailor's personal belongings when at sea. Sleep in bunk--just like enlisted sailors."Chow down" in the Crew's Mess Hall and you can even purchase a personalized "Dog Tag"
6 - Visit The Lakota Wolf Preserve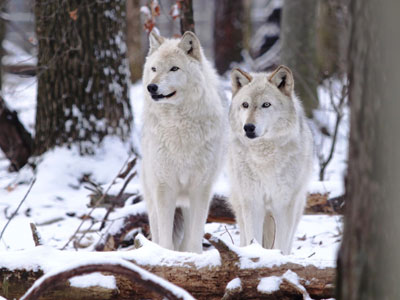 Lakota Wolf Preserve
89 Mt. Pleasant Road
Columbia, NJ 07832
Website
Hear the howling of wolves echo through the mountains of the Delaware Water Gap in Knowlton Township, Warren County, NJ. Photo opportunities of a lifetime and the experience of watching and listening to packs of Tundra, Timber, and Arctic wolves will be yours. View wolves here in the East in a natural surrounding for the first time in over a century. Bobcats and foxes also reside at the reserve
7 - Visit The Aviation Hall of Fame and Museum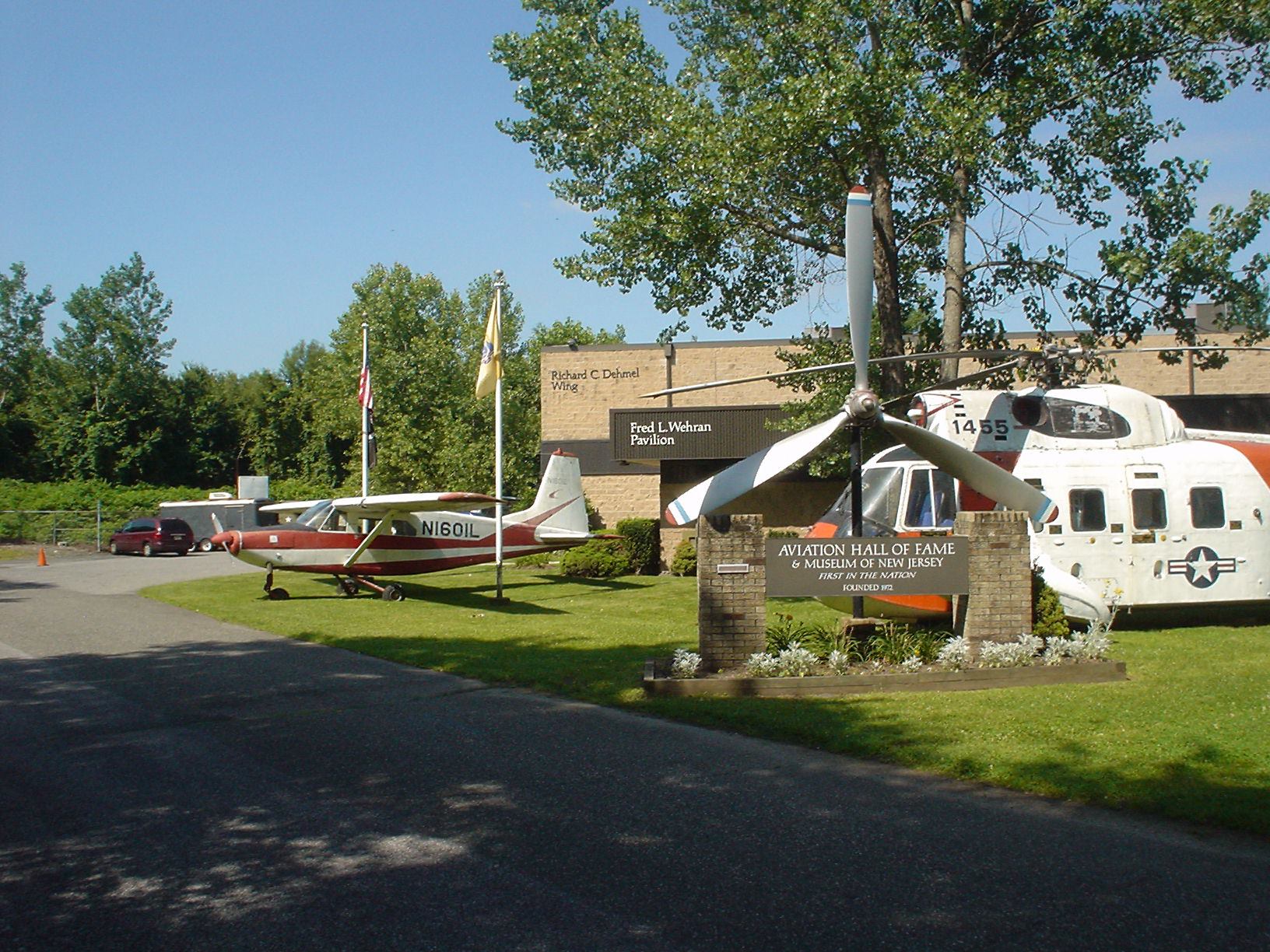 The Aviation Hall of Fame and Museum

400 Fred Wehran Drive
Teterboro Airport
Teterboro, NJ
201-288-6344
Website
The museum offers visitors an opportunity to view historic air and space equipment and artifacts, photographs, fine art and an extensive model collection. The Library has more than 4000 volumes and hundreds of aviation video tapes.
8 - Enjoy A Hike or Bike Ride
On The Grounds of Duke Farms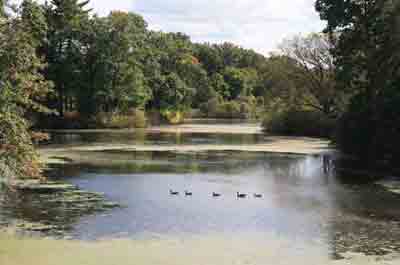 Duke Farms
80 Route 206 South
Hillsborough, NJ 08844
Duke Farms is a tribute to environmental stewardship and showcases its natural, horticultural, and historic resources to inspire visitors to become informed stewards of the land. The estate is also home to four of New Jersey's largest trees, including two that are over 300 years old.
Join us for a walk or bike ride; an earth-friendly way to traverse the landscape.
(908) 722-3700
Website
9 - Visit Cape May's Emlen Physick Estate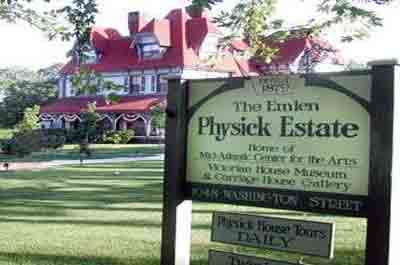 Emlen Physick Estate
1048 Washington St.
Cape May, NJ
(609) 884-5404
Website
A Victorian house museum that provides a look back at the Victorian past of the area. Here you will see the architecture, decorative arts, customs and the lives of the Physicks as showcased in the home they lived.
No matter what time of year it is, you can take a tour of this 18 room mansion designed by renowned architect Frank Furness. Built in 1879, it's considered by some to be one of the finest examples of Victorian "Stick Style" architecture in America.
A new addition to the grounds is a Victorian herb garden. In season, there is a garden exhibit of old time garden implements.
10 - Enjoy a Day Trip or Weekend Getaway to Morristown

Morristown is rich with Revolutionary War history, cultural heritage, parks, recreation, and a large variety of restaurants.
Popular places to visit include; Acorn Hall, Fosterfields Living Historical Farm, Macculloch Hall Hisorical Museum, Morris Museum, Schuyler-Hamilton House, Morristown National Historical Park, and More. For excellent theatre and concert performances there is The Mayo Center for the Performing Arts
Morristown Visitors Guide