The Best New Jersey Arts and Crafts
Festivals and Shows
Arts and crafts festivals and specialty item shows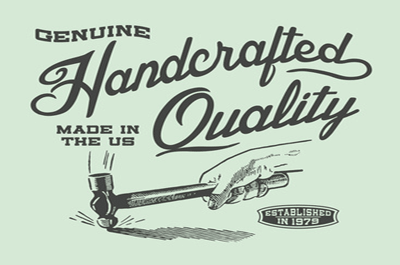 Arts and crafts shows feature the most popular shows and events, most of which are Juried artists and crafts people who come from outside the state to display their work. Other shows with specialty items and collections are also featured here.

Shows range from major national or regional events with 50,000 plus visitors to small local fund-raisers.The arts and crafts shows feature the most popular shows and events, most of which are Juried artists and crafts people who come from outside the state to display their work.

Note: This information is provided by event sponsors as a free service to our viewers. Sometimes conditions require cancellations or changes of dates, times and location which are not reflected in the original schedule. Before planning a trip to visit one of the listed events, it is suggested that you call the event sponsor to confirm the event schedule or for additional information on the event.

---
March 2017

The Quilt & Sewing Fest of New Jersey
March 2nd - March 5th, 2017
Garden State Exhibit Center
50 Atrium Dr.
Somerset, NJ 08873
215-862-5828
Website
Quiltfest will feature 70+ vendor booths offering thousands of quilt & craft related products from fabrics, notions, sewing machines, buttons, jewelry, gift items, embroidery and much more for the quilter, home sewer, and craft enthusiast!
Sugarloaf Crafts Festival
March 24 - 26, 2017
Garden State Exhibit Center
Somerset, NJ
Website
l 800-210-9900
This event features over 250 top artisans displaying and selling their unique creations in pottery, sculpture, glass, jewelry, fashion, home décor, furniture and home accessories, items for the garden, and photography. In addition to top national artists, the Festival will also introduce new and emerging artists showcasing the latest trends in handmade fashion and accessories, statement jewelry and fine art. The Festival also features interactive demonstrations with master craftspeople. Many of the talented artists at the show will introduce visitors to how they create their art; demonstrations include wheel thrown pottery, wood turning and metal spinning.
April 2017
The 2nd annual Spring in Tuckahoe Craftsmen & Home Show
April 8-9, 2017, from 10am to 4pm daily.
The Upper Township Community Center
1790 Route 50
Tuckahoe, NJ
Contact: Kathy Wright, 856-765-011
Website
This two-day event will feature an Art & Craft Show, Spring Home Event and networking companies all under one roof. Over 80 vendors are expected to participate over the course of the two days. Visitors to the show will find wood furniture, doll clothes, pet treats, ceramics, fiber arts, photography, outdoor furnishings, watercolors, candles, clothing, bird houses, health products, spring wreaths, hand crafted jewelry and country crafts, Direct sale companies and Home Show companies will be on hand offering savings on home remodeling and improvements.
This event offers free shopping bags, delicious baked goods, lunch menu and give a-ways. Free admission with a can of pet food or small donation. Proceeds will be donated to Beacon Animal Rescue, Ocean View, NJ
May 2017

The 7th annual Gloucester Craftsmen & Home Show
May 6, 2017; from 10am to 4pm; (rain date Sunday, May 7th from 10am to 4pm)
The Gloucester County 4-H Fairgrounds
275 Bridgeton Pike
Mullica Hill, NJ
Contact Kathy Wright, at 856-765-0118.
Website
Springtime has arrived just in time for Mother's Day weekend and will showcase some of the finest artists and craftsmen from New Jersey. Families visiting the Craft Show can shop from over 100 artists & craftsmen, enjoy delicious food, watch a horse show and get ideas for home decorating. You'll find wreaths, baskets, quilts, ceramics, jewelry, candles, lotions, glassware, wood working, bird houses, country flags, stepping stones, flowers, baked goods, paintings, and more. Home Show companies representing hundreds of products and services will be on hand to help you make your spring home renovation ideas come to life! You'll find everything you need for inside and outside the home from kitchens to backyard patios, to complete basement remodeling services. Come out and talk to the professionals about your next home improvement projects.
This one day event will offer visitors garden supplies, live music, festival food, product demonstrations, All Breed Spring Dog Parade & Contest, Little Miss & Mister Springtime Pageant, $500 Home Depot gift card give-away, exhibits, Farm Produce, Home Based Businesses, Baked Goods, pony rides, face painter, bounce inflatables, shopping and picnic style dining. Gloucester Craft & Home Show is a pet friendly event and consumers are ask to donate a can of pet food for shelters
Summit Downtown Art Festival
May 21, 2017; 10am to 4 pm; Rain Date: Sunday, June 4, 2017
Downtown Summit, NJ
908.273.9121
cmcchesney@artcenternj.org
The Visual Arts Center of New Jersey and Summit Downtown are thrilled to be hosting an outdoor art festival. This event features original work in design and concept from artists working in fine art and craft. The festival will be held alongside local businesses and the Summit Farmer's Market and includes a stage with musical performances.
Bring the whole family and enjoy great food and music while meeting local artists and seeing their beautiful work.
October 2017

The South Jersey Pumpkin Show
October 13, 14, 15, 2017
Salem County Fairgrounds
735 Harding Hwy
Woodstown, NJ 08098
Contact Kathy Wright, at 856-765-0118.
Website
Pumpkin growers and backyard gardeners from any state are being invited to bring their heaviest pumpkin out to the Pumpkin Show Big Pumpkin Weigh Off on Friday October 13th, from 5pm to 7pm. Festival goers visiting will enjoy pumpkin desserts, 100+ artists & craftsmen, Fall Home, Garden & Farm Expo, fun contests, scarecrows, give-a-ways, Pumpkin Toss, live bands, wine sampling, festival food court, NJ Largest Baked Pumpkin Pie, pony rides and hayrides around the fairgrounds. The Pumpkin Show will feature the reading of Sleepy Hollow legend and the arrival of the Headless Horsemen on Friday evening for two exciting performances at the graveyard. The giant pumpkin pyramid that holds over 500 pumpkins and mums will be showcased as the center piece of the festival. Kids under ten will enjoy a grandma friendly Boo Barn, amusement rides, free pumpkins, craft making, trick or treating on Friday night, kids straw garden and Halloween treat bags.The All Breed Fun Dog Parade, Decorated Fall Baby Strollers and Halloween Costume Contests are free to enter and everyone receives a ribbon and goody bag for participating. The best pumpkin desserts, casseroles, soup and appetizers are being sought for the Fun Pumpkin Food contest and free sampling held on Saturday.
The Little Miss & Mister Pumpkin Pageant for girls and boys will be held on Sunday at 3pm, for kids ages 4-9 years old from Salem, Camden, Gloucester and Cumberland Counties. The South Jersey Pumpkin Show is a completely self-supporting festival made possible by the sponsors, exhibitors and parking fee! This is event is currently filing for non-profit 501 (c) 3 status. The event organizers have pledged to keep the festival family friendly, affordable and packed full of harvest fun.
The South Jersey Pumpkin Show will always be dedicated to Kathy Wright's October son, Scott R.W. Bailey, age 15, who succumbed to ATV injuries on May 13, 2010. Kathy's son was a huge part of the festival from the beginning and will always be remembered by his friends and family. A Scholarship Award is given each year in honor of Scott from the Pumpkin Show proceeds.Admissions is free, parking $5.00 a carload and good all three days of the festival. Free shopping bags, free trick or treat bags, free pumpkins/gourds first 200 kids daily. Visitors that donate a can of pet food at the main entrance will receive a $1.00 off parking.
---