Veggie Heaven, Teaneck, NJ:
A Restaurant Review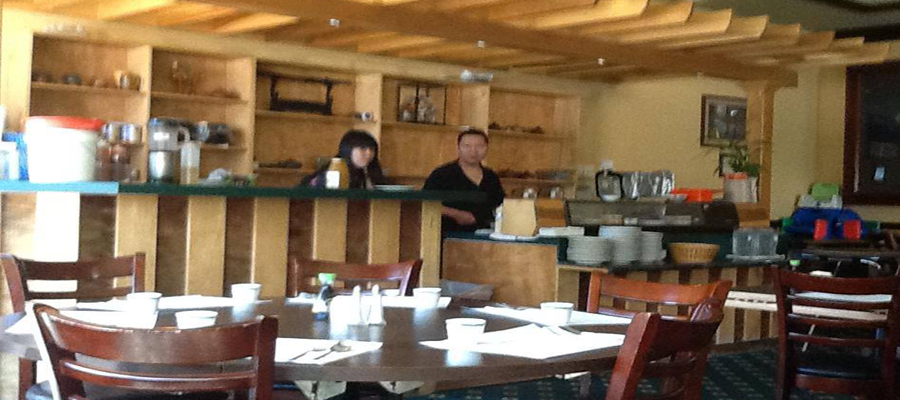 Veggie Heaven
Three New Jersey Locations:
473 Cedar Lane
Teaneck, NJ
201-836-0887
Website


57 Bloomfield Ave
Denville, NJ 07834
(973) 586-7800



631 valley Road
Montclair, NJ 07043-1403
(973) 783-1088

---
Restaurant Highlights

Fare:  Asian Fusion - Vegetarian/ mostly Vegan

Price:  Moderate

Food Quality:  3 Stars

Service:  2 Stars

Decor:  1 Star

Overall Rating:  2 1/2 Stars

Note:  Four star Rating System from 1/2 Star = poor to Four stars = Best in Class


One of the top Vegetarian (mostly Vegan) restaurants in Northern Jersey


Uses fresh, quality seasonal ingredients.

Value:  Excellent

Noise Level:  Moderate

Dress:  Casual

Recommended For:  Diners who enjoy quality Asian influenced Vegetarian & Vegan food

Not Recommended For:  Diners who prefer a traditional American or Chinese style menu heavy on meat dishes.

Recommended dishes:  When available, The Chicken with Broccoli, the Orange flavored Chicken; the Scallion Pancakes with tofu and black bean sauce; the Seafood Hot Pot; and the Vegetarian Duck.

Liquor:  BYOB

Restaurant Review

Veggie Heaven has three independently, owned and operate locations in Denville, Montclair & Teaneck.

Note: This review is for the Teaneck Location.

Veggie Heaven consistently serves up some of the best vegetarian dishes in Northern Jersey, serving Vegetarian/Vegan, Kosher & GMO-Free Food with Oriental Flavor.

The vegetarian dishes are exceptionally tasty, with many of the mock chicken dishes hard to tell from the real product. Even the chicken dishes are vegan!

They use fresh vegetables, vegan condiments, in addition to vegetable protein made of soy, tempeh, wheat gluten, to make vegan representations of classic Chinese dishes that resemble their meat counterparts.

The service is friendly and attentive.

Save room for dessert. Try the Vegan Cheesecake.

Veggie Heaven is family and child friendly.

They also deliver.

(updated: October, 2016)


How Do We Review (analyze) Restaurants?
New Jersey Leisure Guide strives to provide analytic restaurant reviews .
The methodology used is research, analysis driven --- as opposed to that of a single restaurant critic or a viewer comment posting board.

Data is gathered from our viewers e-mail restaurant comments, Internet research, and professional restaurant critics. The data is sorted, (weeding out the obvious biased, "bone to pick",  and out of consensus comments), analyzed, and the review is created.

Learn More
---