The Best South Jersey Fireworks Displays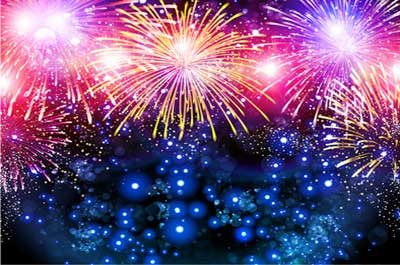 Discover The Best 2023 Year Round South Jersey Fireworks. These events occur at festivals, concerts and Family Themed Events


Year round South Jersey Fireworks cover a range of awesome displays and rank amongst the best in the world. 

While pyrotechnic displays are often associated with Independence Day - July 4th celebrations, and New Years Eve, many of the fireworks displays accompany a popular event to either kick it off, such as the beginning of the New Year, or as a finale such as a festival or a minor league baseball game.

Note: . Sometimes conditions require cancellations or changes of dates, times and location which are not reflected in the original schedule. Before planning a trip to visit one of the listed events, it is suggested that you call the event sponsor to confirm the event schedule or for additional information on the event.

Stay tuned --- we will be updating this list as the event sponsors confirm this year's event

June 2023 South Jersey Fireworks Events
Westville Fireworks Show
Saturday, June 24, 2023; 6pm - 9:30pm
River Drive
Westville, NJ
Website
This annual family event features live music, food trucks, a lighted boat parade at dusk, followed by the Fireworks Show.
July 2023 South Jersey Fireworks Events

Ocean Casino's Resorts Fireworks Every Friday In July
July 7 - July 28, 2023: @9:00PM
At The Park
Ocean Casino's Resorts
500 Boardwalk
Atlantic City, NJ
Website
This event features an extravagant Fireworks display at The Park every Friday in July in celebration of Ocean Casino's Resort 5th Birthday! The Park, located on the Lobby level of Ocean Casino Resort, offers three acres of lush landscape and firepits overlooking the Atlantic Ocean. Be sure to raise a toast with friends while taking in the amazing view! Don't miss out on the Drone & Fireworks show on Friday, July 7!


The 147th Feast of Our Lady of Mt. Carmel
Tuesday, July 11 to Sunday, July 16, 2023
Mt. Carmel Society Hall
1 Mt. Carmel Lane
Hammonton, NJ
Website
609-561-4818
Sponsors of the Longest running Italian Festival in the United States and a Hammonton, NJ Tradition Since 1875!
This annual family event features a food stand, Beer Garden, live entertainment,
grand finale Fireworks on the 16t
h, and more!
Burlington County Farm Fair

Tuesday, July 18 until Saturday, July 22, 2023; 4pm - 10:30pm
Burlington County Fairgrounds
1990 Jacksonville-Jobstown Road
Springfield Township, NJ.
Website
This annual family event promotes agriculture, social life, and youth as well as educating the general public by conducting a yearly agricultural fair with exhibits, livestock, and farm products. The activities include: carnival rides, 4-H events, animals, food, vendors, live entertainment, pig races, tractor pulls and much more.
Guests on Opening Night will also be treated to a special fireworks display.





August 2023 South Jersey Fireworks Events
Salem County Fair
August 8 - 11, 2023
Salem County Fairgrounds
735 Rt. 40
Woodstown, NJ
856-769-3494
Website
No Admission Fee! Parking Fee - $10.00 per vehicle for all 4 days
This "old Fashioned" country fair with features livestock shows and events and a large farm machinery display. A BBQ dinner is offered nightly along with many other food vendors. There are tractor and truck pulls, a ranch sorting, and
Thursday evening fireworks.
More  New Jersey Fireworks Events