Best South Jersey Family Festivals and Themed Events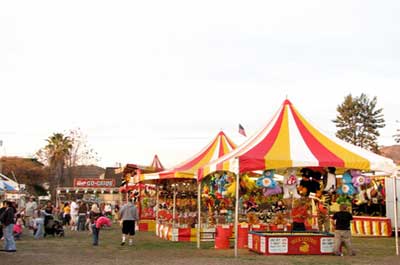 Your Guide to The Best South Jersey Family Festivals and Events:
Features Family Oriented Music, Food, Entertainment and Fun Activities

They feature festivals events with special themes and are known for having good music, food, entertainment, skilled artisans and performers, fun activities, crafts, and more!
---
Note: Sometimes conditions require cancellations or changes of dates, times and location which are not reflected in the original schedule. Before planning a trip to visit one of the listed events, it is suggested that you call the event sponsor to confirm the event schedule or for additional information on the event.

---
March 2023 Southern Jersey
Family Festivals and Events
Atlantic City Boat Show

March 1 - 5, 2023
1 Convention Blvd
Atlantic City, NJ 08401
Website
This annual event welcomes nautical novices, seasoned sailors and water lovers to discover why life is better with a boat. With more than 415,000 new boat owners taking to the water in the past 18 months, demand for boating remains at an all-time high. Attendees are invited to celebrate the homecoming of this annual boating tradition as they see and shop the most comprehensive selection of boats and gear in the area, learn new skills, and connect with fellow boating enthusiasts.
April 2023 Southern Jersey
Family Festivals and Events
Ocean City Doo Dah Parade
Saturday, April 15, 2023: 12:00 PM - 2:00 PM
Ocean City, NJ
Website
The Doo Dah Parade Welcome in the Spring season with this comedy parade complete with over 300 basset hounds.
It begins Noon on Asbury Ave. from 6th Street to 12th Street and then up to the Boardwalk ending at 6th & Boardwalk.
Ocean City Sports Memorabilia Show
Saturday, April 29, 2023
In front of the Music Pier.
Ocean City, NJ
Website
The show will feature vendors with an assortment of sports memorabilia, and also include sports stars who will participate in question-and-answer sessions and sign autographs.
May 2023 Southern Jersey
Family Festivals and Events
2nd Annual Bordentown City PorchFest!
Saturday, May 6th, 2023: 12noon - 5pm; Rain Date Sunday, May 7th
Bordentown, NJ
Website
Cost: Free
This family event features musicians of all genres and styles playing free shows on porches throughout the City. Attendees are invited to stroll from porch to porch and relax on front lawns and sidewalks as they enjoy live, local talent. Neighbors offer their porches where performers volunteer their talents. They pair the two and performances are held throughout the City. A PorchFest guide listing host porches and performance schedules will be available before the event.


44th Annual Bordentown Street Fair
Saturday, May 20, 2023; 10am - 4pm
Streets of downtown Bordentown City
Bordentown, NJ
Website
Free outdoor event suitable for all ages
The streets of downtown Bordentown will be transformed into a shopping, food, music, and family fun extravaganza! Free outdoor event suitable for all ages; no pets allowed. Wheelchair and handicap accessible. Free parking areas and free shuttle buses.
Power in the Pines Air Show
May 20 & 21, 2023 10:30 a.m- 5:30 p.m
Joint Base McGuire-Dix- Lakehurst
Wrightstown, NJ
Website
(609) 754-3938
Cost: Free, open to the public
This popular air show will feature The U.S. Air Force F-16 Viper Demonstration team, some great old school planes such as the P-51 Mustangs, and many More!
In the past, this event attracted more than 200,000 attendees.
July 2023 Southern Jersey
Family Festivals and Events
Burlington County Farm Fair

Tuesday, July 18 until Saturday July 22, 2023; 4pm - 10:30pm
Burlington County Fairgrounds
1990 Jacksonville-Jobstown Road
Springfield Township, NJ.
Website
This annual family event promotes agriculture, social life, and youth as well as educating the general public by conducting a yearly agricultural fair with exhibits, livestock, and farm products. The activities include: carnival rides, 4-H events, animals, food, vendors, live entertainment, pig races, tractor pulls and much more. Guests on Opening Night will also be treated to a special fireworks display.
More New Jersey Family Festivals