Best Central Jersey Family Festivals and Events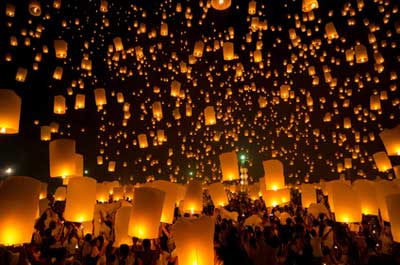 Your Guide to The Best Central Jersey Family Festivals & Events:
Features Family Oriented Music, Food, Entertainment and Fun Activities
The Central Jersey family festivals feature festivals and events with special themes and are known for having good music, food, entertainment, skilled artisans and performers, fun activities, crafts, and more!

Note: Sometimes conditions require cancellations or changes of dates, times and location which are not reflected in the original schedule. Before planning a trip to visit one of the listed events, it is suggested that you call the event sponsor to confirm the event schedule or for additional information on the event.

Multi-Date Central Jersey Family
Festivals and Events
Minecraft: The Exhibition
Beginning Februay 18, running through September, 2023
Liberty Science Center
Liberty State Park
222 Jersey City Boulevard
Jersey City, NJ
(201) 200-1000
Website
Minecraft: The Exhibition makes its world-traveling exhibition premiere at Liberty Science Center starting Feb. 18, 2023.
Taking over four years to build, the immersive, experiential exhibition was designed to mark the 10th anniversary of the game's public debut in 2009. The game has now sold more than 238 million copies and has some 140 million monthly active users. It was designed as a collaboration between Seattle's Museum of Pop Culture and the Swedish game developer Mojang.
The traveling exhibition, which spans over 6,000 square feet, features scenes, patterns, colors, and textures inspired by in-game biomes and player-built structures. Visitors – fans and non-fans alike – will appreciate the day-to-night lighting cycle, dynamic audio effects, and gallery score, all bringing the Minecraft universe to life. Liberty Science Center is the first stop of a several-years-long world tour.
Downtown Freehold "Thursdays Rock" concerts
Thursday evenings beginning June 1st through August, 24th, 2023: from 7:30-9:30 p.m.
Hall of Records plaza
Main Street.
Freehold, NJ
Admission to the concerts is free.
Schedule
These free concerts feature widely known groups and local talent that attract audiences from the greater-Freehold area and beyond, attracts people of all ages.
Long Branch Summer 2023 Free Concert Series
Schedule
The concert series includes several programs Including:
Bands By The Beach - Sundays beginning June 4th, ending August 27th, 2023 7-8:30pm, at West End Park
Thursday By The Sea - Thursdays beginning June 8th, ending August 31 (with fireworks) 2023, 7 - 8:30pm, at Pier Village
Tuesdays on Broadway - Tuesdays beginning July 11th, ending August 29th, 2023, 7 - 8:30pm at the Broadway Band Shell
North Brunswick Youth Sports Festival
June 16, 17, 18, 19, 23, 24, 25, 29, 30, July 1, 2, 3, 4, 2023
Route 1 North, next to DeVry University.
North Brunswick, NJ
Website/Tickets
Cost: $8
This festival features lots of entertainment including: Rosaire's Royal (Pigs) Racers, High Flying Pages Thrill Show, Motorcycle Stunt Show, Gossamer Magic Show, spectatucular fireworks, and more. Fireworks on Saturdays June 17, 24, July 1, 2023.
All proceeds from the Youth Sports Festival go directly towards the Youth Sports groups of North Brunswick.
Brick's Summerfest Concert Series w/ Fireworks
The Thursday series will feature popular bands, a food court, a beer and wine garden and fireworks after each show.
Windward Beach Park
265 Princeton Ave.
Brick, NJ
Website
732-262-1044
2023 Fireworks schedule w/ performers:
-Thursday, June 29, Super Trans Am - Thursday, July 6, Garden State Radio - Thursday, July 13, Amish Outlaws - Thursday, July 20, Jessie's Girl.
June  2023 Central Jersey Family
Festivals and Events
Annual Bayshore Greek Fest
June 8, 9, 10, 11, 2023
Kimisis Tis Theotokou Greek Orthodox Church
20 Hillcrest Road
Holmdel NJ
Website
(732) 739-1515
Enjoy a taste of Greek Culture with Greek food, pastry, specialty items, folk dancing, music, rides, games, and prizes. Some of the mouth-watering gourmet menu items include traditional lamb shanks, pastitsio, moussaka, cheese and spinach pies (tiropites and spanakopites) and so much more! Complimenting the food is the culture of Greece. Festival goers will have the chance to partake in and also watch traditional Greek folk dances that are performed by costumed children from the various Kimisis dance groups. Music and entertainment is presented all weekend long. Free parking is provided at the St. Benedict's Catholic Church, a half mile from Kimisis Tis Theotokou, and a free shuttle transports visitors to the festival. On-site parking is available for visitors who need easy access to the festival.
Annual Flemington Opa! Festival
June 9, 10, 11, 2023; (Rain or shine)
St. Anna Greek Orthodox Church
85 Vorhees Corner Road
Flemington, NJ
[email protected]
Website
Enjoy Greek food, shopping, fun, and entertainment. Guests can dine indoors or outside under the tent, enjoying classic oven baked items and popular grill selections such as souvlaki and gyros. Greek pastries, coffee, wine and beer also available. All can enjoy carnival games, shopping, and folk dancing entertainment. Among the many charities supported, this year the parish is also fundraising to support the building of the St. Nicholas National Shrine at Ground Zero. Parking is free.
Annual Irish Festival
Sunday, June 11, 2023
Monmouth Park Racetrack
Oceanport Avenue
Oceanport NJ
(732) 222-5100
Website
The Annual New Jersey Irish Festival is back! Start off with a traditional Irish mass at 11am. Plus, an exciting day of live racing, Irish foods, vendors, dancing, music, and more 12-5pm. Don't miss the annual Human Horse Race as we cheer on our friends while raising money for a great cause. FREE Family Fun Day activities – including clowns, face painters, pony rides and a bounce house – take place from 12-4pm in the picnic area.
47th Annual Polish Heritage Festival
Sunday, June 11th, 2023
Middlesex County Fairgrounds
655 Cranbury Road
East Brunswick, NJ 08816
New Jersey Turnpike, Exit 9
Website
This festival features a celebration of Polish culture with •Live music •Traditional Polish food •Antique Car Show •Children's entertainment •Dance performances •Gifts and exhibits •Polish vendor marketplace, and more!

Annual Atlantic Highlands Chamber of Commerce Classic Car Show
Saturday, June 17, 2023; 10 a.m. to 4 p.m.
Along First Avenue
From Highland Avenue to Bay Avenue
Atlantic Highlands, NJ
(732) 872-8711
Website
A great Father's Day gift for Dad's who love classic cars, love entertainment, food, and family entertainment. This fun, family event features exquisite automobiles from every year, make and model. Over 120 cars will be on display. All classes are welcome including domestic, imports, vintage, antique, collector, classic, muscle, hot rod, custom and trucks. The event is free to spectators and is family friendly. Musical entertainment, street vendors and local businesses will welcome the public with special sales & promotions.

Hillsborough Township Independence Day Celebration
Saturday, June 24, 2023; 5pm - 9:30pm (The rain date is Sunday, June 25th)
Auten Road Intermediate School
281 Auten Road,
Hillsborough, NJ
Website
This event will feature inflatable amusements for children, a food tent, carnival games, and promotional information from local organizations. The food tent will include refreshments such as pizza, chicken, hamburgers, hot dogs, kettle corn, and more. Live music will be provided by "Gypsy," a Fleetwood Mac and Stevie Nicks cover band, and will lead up to the main event, the annual fireworks extravaganza.
Bring your folding chairs and blankets.

Hopewell Indepndence Day Concert & Fireworks
Sunday, June 25, 2023; 5:30pm -9:30PM
Woolsey Park
203 Washington Crossing Pennington Rd
Titusville, NJ
609-462-4846
Website
This Independence Day Celebration will begin the event at 5:30 pm with a Classic Car Show. A community concert will follow at 7:30 pm and fireworks will begin around 9:15 pm to conclude the event. Food vendors will be on site. Bring your lawn chairs and blankets and enjoy this family-friendly community event!





July  2023 Central Jersey Family
Festivals and Events
Celebrate our Stars & Stripes - Concert & Fireworks
Saturday, July 3, 2023; 5pm - 10:00pm (The rain date is July 5th)
Fireworks @ 9:20pm
Perth Amboy Waterfront
Sadowski Parkway & High Street.
Perth Amboy
South Amboy fireworks viewed at
Raritan Bay Waterfront Park.
Keenen Way
South Amboy,NJ
Website
This celebration features a 25-minute fireworks program over the Raritan Bay. The launch will have over 3,000 shells and effects, including glittering, strobe, and whistling, with various colors synchronized to a patriotic musical compilation produced by Garden State Fireworks. The best views to enjoy the Celebrate Stars & Stripes Fireworks Spectacular Show will be from Sadowski Parkway in Perth Amboy, the Raritan Bay Waterfront Park in South Amboy,
The celebration will also feature food trucks, arts and crafts vendors, and live music at 3 PM on Sadowski Parkway in Perth Amboy and at the Raritan Bay Waterfront Park in South Amboy.
Annual Oceanfest at Long Branch

Tuesday, July 4, 2023; 1pm - 10pm
The Oceanfront Promenade
228 Broadway
Long Branch, New Jersey
Website
732-222-0400
This all day fun family event, with crowds in the hundreds of thousand, have turned out for the most memorable sights, sounds and sensations of the summer season.
At Oceanfest, visitors can stroll the famous beachfront, take in the wonderful views, enjoy performances by dancers, musicians, clowns and musical acts, sample from a smorgasbord of food vendors, and check out the wares of crafters from all over the northeast. You can even see a fabulous sand sculpture, meet a familiar costumed character, and catch some cool ocean breezes.-- and caps it all off with the most spectacular fireworks display at dusk.
Fireworks Cruise to New York Harbor
(Macy's fireworks)
Tuesday, July 4, 2023
Seastreak
Depart Belford, NJ or Highlands, NJ
Website
Cost: $99 / person departing Belford, or $159 / person departing Highlands
Here is your chance to see upfront, without the hassle of crowds, driving and parking, the Nation's most awesome fireworks display! Depart shortly before sunset, cruise to the East River to watch the show on our open air top deck, and then check out your favorite Manhattan sites aglow in the city lights.
Parking is free.
Ocean County Fair

July 12th - 16th, 2023
Robert J. Miller Air Park
The intersection of Pinewald-Keswick Rd/Rt 530 and Mule Road
Bayville, NJ
Website

Cost: Fair Admission $10.00. Kids Under 10 Free! Free Parking!
This five day family event features entertainmant, rides, food vendors, 4-H Animals & Displays, and more.
Jurassic Quest
Friday, July 21 - Sunday, July 23, 2023 (Friday 10a-8p, Saturday 9a-8p, Sunday 9a-6p)
Edison, NJ
New Jersey Convention and Exposition Center
97 Sunfield Ave.
Edison, NJ

Tickets
Jurassic Quest is the world's largest, most popular dino event with unique and exciting experiences for the whole family. Observe our herd of life size animatronic dinosaurs including Apatosaurus, Spinosaurus, T-Rex and an incredible 50-foot long Megalodon. Interact with our trainers, baby dinos and watch a live Raptor show. Join us on "The Quest", an all new interactive adventure with clues throughout the exhibit. Explore our dinosaur rides, giant fossil dig, inflatables, fossil science exhibit, "Triceratots" soft play area, and MORE!
Monmouth County Fair
Wednesday-Sunday, July 26-30, 2023
East Freehold Fairgrounds
1500 Kozloski Rd
Freehold, NJ
Website
This fun family event features:
Free Entertainment • 4-H Shows & Exhibits Rides by Campy's Blue Star Amusements • Live Music on the Main Stage Robinson's Racing Pigs • Bwana Jim Wildlife Show • The Raptor Project Hilby the Skinny German Juggle Boy • Mutts Gone Nuts Horse Shows • Aaron Bonk's Fire, Whips & Danger Tricks Flying Fools High Diving Show • Goodwin's Good Time Photo Booth Crunchy the T-Rex (Thursday & Friday) Living History Displays • Home & Garden Demonstrations & Displays Monmouth County Park System Interactive Display Commercial Vendors • Delicious Food Vendors.
The New Jersey Lottery Festival of Ballooning

July 28 -30, 2023
Solberg Airport
39 Thor Solberg Road
Whitehouse Station, NJ
973-882-5464

Website (Events Schedule & Tickets)
Cost: $28 for adults, $10 for kids aged 4-12, kids 3 and under free. includes access to the spectators' lawn and the entertainment performances.
One of the largest summertime hot air balloon and music festival in North America. Features twice daily mass ascensions of up to 125 special shape and sport hot air balloons, headlining music concerts, continuous family entertainment, crafters and vendors, food, a balloon glow, and spectacular fireworks. The concerts feature top performers for each of the three nights. This years featured performers include KC and The Sunshine Band, Fitz and the Tantrums, Everclear, Lit, and Laurie Berkner.
Admission does not include seating, suggest bringing pop-up chairs.
Mercer County 4-H Fair & Wheat Threshing
Saturday & Sunday, July 29, 30, 2023
Howell Living History Farm
70 Woodens Lane
Hopewell Township, NJ
Website
This event features animal shows and exhibits, homemade ice cream, hay rides, pony rides, music magic shows and farm tours.
On Saturday, Howell Farm's 2022 wheat sheaves will be fully dried and ready to be "threshed" to separate the grain and straw.
live music fFeaturing the Jugtown Mountain String Band, Magnolia Street String Band, and Crown Acoustic
More New Jersey Family Festivals

---