Best Central Jersey Family Festivals and Events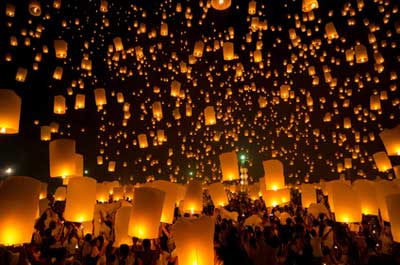 Your Guide to The Best Central Jersey Family Festivals & Events:
Features Family Oriented Music, Food, Entertainment and Fun Activities
The Central Jersey family festivals feature festivals and events with special themes and are known for having good music, food, entertainment, skilled artisans and performers, fun activities, crafts, and more!

Note: Sometimes conditions require cancellations or changes of dates, times and location which are not reflected in the original schedule. Before planning a trip to visit one of the listed events, it is suggested that you call the event sponsor to confirm the event schedule or for additional information on the event.

Multi-Date Central Jersey Family
Festivals and Events
Skating On The Square
November 18, 2023 - February 25, 2024 (Closed Thanksgiving & Christmas)
Hulfish Street (behind the Nassau Inn Hotel)
Princeton, NJ
Website
Cost:$10 cash per person/ $12 +fees with credit card. Bring your own skates or borrow ours! (skate rental included in ticket price)
Start new traditions this holiday season at Palmer Square's "eco-friendly" outdoor synthetic skating rink!
Bring your own skates or borrow ours! (skate rental included in ticket price) ALL skaters/guardians must sign the electronic waiver to be eligible to participate! Please sign in advance for a contactless experience at the rink.
Old Fashioned Christmas on the Farm & Walk through Light Show

Thursdays, Fridays, Saturdays and Sundays, beginning Friday, November 24th until Saturday, December 23, 2023
Allaire Community Farm
1923 Baileys Corner Rd
Wall Township, NJ
Facebook
Admission: $6 Children 18 & under $10 Adults
This event features a journey down into the Farm where you will feel as though you are in a magical Lifesize Christmas village. Your eyes will be filled with sparkle as you and your family get a bright holistic view of your journey to come. Down the hill, you can visit their indoor and outdoor petting zoos, have pictures with Santa in the museum, relax & watch classic holiday movies and holiday displays in the pavilion, visit their Model Train House, and immerse yourself in our picturesque holiday ambiance across the Farm! With the purchase of a Yuletide Wagon ride and or Polar Express tickets, you'll take a magical ride to visit the two tunnels of lights, our Mighty Christmas Village, and all the animals that reside in our outside paddocks.
Proceeds of the event this nonprofit organization and in supporting rescued animals and programs for special needs individuals, teens with mental health issues, and Veterans with PTSD that operate over their winter season.

Night Forms

November 24, 2023 until April 7, 2024 ( Friday – Sunday, Sunset – 10PM )
Grounds for Sculpture
80 Sculptors Way
Hamilton, NJ
Website/Tickets
Cost: $24 - $30, children under 5 free
In partnership with Klip Collective, this after-hours, multi-sensory light and sound experience uses projection mapping to engage with the Ground For Sculpture art and horticulture collections. Night Forms creates an evening landscape of creative exploration through lighting, sound, and video projection mapping, a process which Klip Collective pioneered. Designed to provide a dialogue with specific sculptures in the collection, such as Carlos Dorrien's The Nine Muses and Bruce Beasley's Dorion, this audio and visual exhibition offers new perspectives on these works and multi-dimensional space.
Winter Village -- Festival of Trees
Friday, Saturday, Sunday, November 24th, 25th and 26th, December 1st, 2nd and 3rd, 2023: from 10am – 6pm
The Red Mill
56 Main St.
Clinton, NJ
908-514-8431
Website/Tickets
Tickets starting at $12
This Annual Holiday Festival features a beautiful display of decorated trees, wreaths and centerpieces that are available to win through our raffle. Experience over 40 artisan crafters, specialty foods and craft beer set inside the bucolic Red Mill Museum Village made even more special with holiday lights and decor throughout the grounds of the Red Mill Museum Village, amid the historic buildings.
Drumthwacket Holiday Open House
December 1st, 2nd, 3rd, 16th, 17th, 19th, 2023 ; Open Houses are 11 am to 2 pm, and Sundays 12 noon to 3 pm.
Drumthwacket Foundation
354 Stockton Street
Princeton, NJ
(973) 204-2860
Website/Registration
- Guests must register in advance.
Admission: Free
Drumthwacket serves as the stately home and grounds of the official residence of the Governor of New Jersey. Constructed on land that witnessed the 1777 Princeton battle for American independence, it is listed on the National Register of Historic Places and one of the most elegant of our nation's executive residences.
Drumthwacket is most festive during the holiiday season. Guests view six first-floor public rooms festively decorated by the Garden Clubs of New Jersey, enjoy holiday piano music in the Music Room and a sweet treat prepared by the Drumthwacket Chef. The format for all Open Houses is self-guided but Docents are available in every room to answer questions.
New Brunswick's Winter Wonderland for the Holidays with Fireworks
December 1 thru December 31, 2023
New Brunswick City Center
Monument Square Park
New Brunswick, NJ
Website
Starting with the annual Tree Lighting at Monument Square Park, and entertainment by the Duprees, on Friday, December 1st, and continuing every day until the New Year, the season will be filled with multiple activities celebrating the holidays creating a Winter Wonderland of festivities.
The ending will culminate with a fireworks display on New Years Eve, December 31st @ Various Locations in New Brunswick.
November 2023 Central Jersey Family
Festivals and Events
Dickens' Days
November 24, 25, 26, 2023; 11:00 AM  to 6:00 PM
Main St.
Clinton, NJ
908-730-8800
Website
This annual family event will transform Clinton into a Victorian Village. Take a trip back in time to Victorian Clinton and celebrate the season with Clinton's festive activities including horse and carriage rides, carolers, and more! There is no better place to experience the magic of the season than downtown Clinton during Dickens Days!
Greenberg's Great Train & Toy Show
November 25, 26, 2023; 10am-4pm
New Jersey Convention & Exposition Center
97 Sunfield Ave
Edison, NJ
Website
Adult Admission is $11 Saturday or $10 Sunday (on-site ticket sales cash only) Kids 11 and under are admitted freeآ
This show Features Hundreds of Tables of Trains for Sale Exhibitors from Across the Country Huge Operating Model Train Displays Including: Free Workshops and Demonstrations Free Test Track . Test Run Your Trains at the Show On-Site Train Repairs Free Door Prize Giveaways Plus Much More! Adult Admission is $11 Saturday or $10 Sunday (on-site ticket sales cash only)
December 2023 Central Jersey Family
Festivals and Events
Christmas Con NJ
December 8, 9, 10, 2023
New Jersey Convention and Exposition Center
97 Sunfield Avenue
Edison, NJ
Tickets
Cost: $10 - $250
This three day festive annual gathering features more than 30 holiday movie celebtity fan-favorites, with celebrity panels where you will get an autograph and photo with your favorite stars, ugly sweater contests, photo booths, and more.
Santa's "nice" list from across Hallmark, Lifetime and GAC Family movies includes: Chevy Chase, Beverly D'Angelo, Juliette Lewis, Randy Quaid, and many More!
The Holiday Evening Stroll @ The Historic Village at Allaire
Friday, December 15th & Saturday, December 23rd, 2023; 6pm-9:30pm each evening.
The Historic Village at Allaire State Park
4263 Atlantic Avenue
Farmingdale, NJ
Website/Tickets
Tickets: $10 per person, 2 years and under FREE
this event features A rare, self guided tour through Allaire Village in the night as candles and lights illuminate the village. Enjoy the holiday peace during a beautiful evening stroll! VIEW the lit-up exteriors of the Row House, Foreman's Cottage, Carriage House, Manager's House and Enameling Building. Outside fire and the atmosphere of the holiday season. This is a great family event for the holiday season. The General Store will be open for gift shopping, the Bakery will be open for sweet treats and various historical buildings.
Jurassic Quest roars through Edison, NJ
Thursday, December 28, 2023 - Monday, January 1, 2024 (Thursday 1p-8p, Friday/Saturday 9a-8p, Sunday 9a-6p, Monday 9a-5p)
New Jersey Convention and Exposition Center
97 Sunfield Ave,
Edison, NJ
Tickets
This event features adorable baby Dinos, excavating fossils, or even training a raptor while surrounded by behemoths like sky-scraping Spinosaurus and, the King himself, Tyrannosaurus rex!
Jurassic Quest is the world's largest, most popular Dino event with unique and exciting experiences for the whole family. Observe their herd of life size animatronic dinosaurs including Apatosaurus, Spinosaurus, and an INCREDIBLE T-Rex!
First Night Ocean County

Saturday, December 31, 2023: 12pm-5pm
Seaside Heights Boardwalk
Seaside Heights, NJ
Website
The family event offers games, music, performers and Fireworks at 5pm (weather permitting)
Six Flags Great Adventure - New Year's Eve Celebration
December 31, 2023
1 Six Flags Blvd.
Jackson, NJ 08527
Website
Celebrate New Year's Eve with world class rides, dazzling lights, holiday entertainment and delectable treats! Follow that up with New Year's Eve fireworks along the Main Street Christmas area of the park. Fireworks are free with theme park admission.
More New Jersey Family Festivals

---