Long Branch, New Jersey:
A Visitors Guide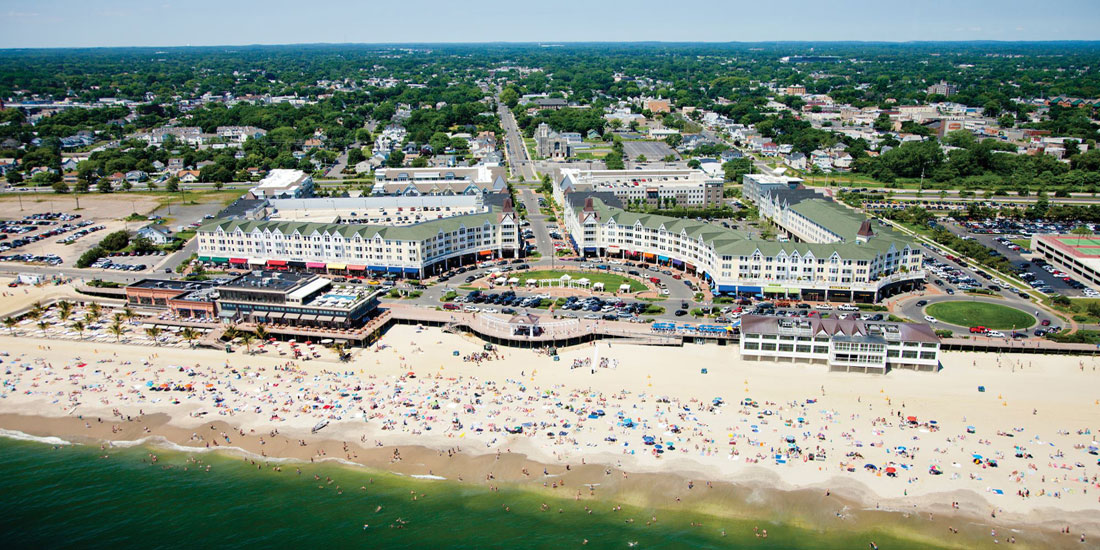 Courtesy: Pier Village, Long Branch

Long Branch is a popular Jersey Shore destination for fun, relaxation, recreation, restaurants, and boutique shopping.

The focal point of activity is Pier Village, an upscale, trendy community along the beach front that encompasses the boardwalk, boutique shops, restaurants, and multistory luxury residences overlooking the ocean.

During weekends and evenings, and especially during the summer, the large variety of outstanding restaurants and lively nightlife attracts a crowd of young professionals.

During its heyday in the 19th century, it was a resort town that for the "Who's Who" of society. it was a place where some of the top theatrical performers gathered to entertain well healed visitors. It was also a destination for presidents of the United States and was visited by seven presidents.

The Church of the Presidents, on 1260 Ocean Avenue, was renamed to commemorate that place where all seven presidents worshiped.

In the 1920's, Long Branch began a decline as a popular summer destination, and by the 1950s, Long Branch became just another town along the Jersey shore.

With the completion of Pier Village, a Victorian mixed-use community in 2005, Long Branch has enjoyed a rebirth as an upscale, popular Jersey shore destination for day trips or weekend getaways.

Many people from New York City now travel or take up residence to enjoy the many amenities. Long Branch is about an hour away by train from New York City via New Jersey Transit trains on the North Jersey Coast Line spur.

Things To Do In Long Branch

Places to Stay in Long Branch