Princeton, New Jersey: A Visitors Guide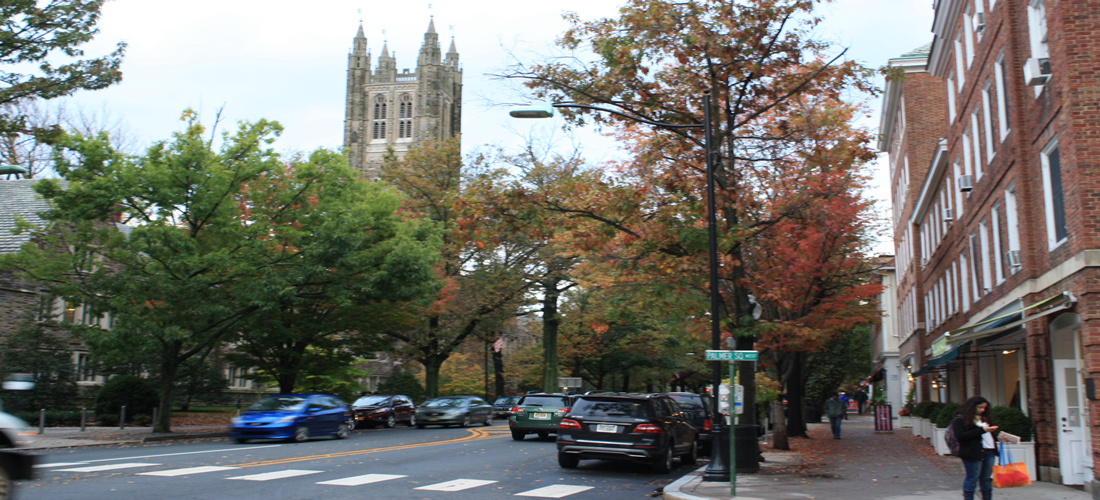 Princeton, home of the prestigious ivy league university, offers much more than the typical " College Town". It has a picturesque, vibrant downtown, with upscale shops, restaurants, businesses, theatre, and places of historical interest.

Located midway between Philadelphia and New York, draws visitors from both cities who come to Princeton for its charm, educational facilities, historical interest, and entertainment activities.
Princeton has a rich historical heritage. In 1777, George Washington led the American patriots against General Cornwallis's British forces in the Battle of Princeton. Later in 1783, the Continental Congress met in the university's Nassau Hall, convening here when news came that the peace treaty between Britain and America had been signed.

This same structure later served as a temporary capital for the new nation while DC was being established.

This town is especially attractive in the summer and the autumn months, when its tree-lined streets, many of them over 100 years old, manicured lawns, flowers, walks, and hedges, and mansions are all in harmony with nature.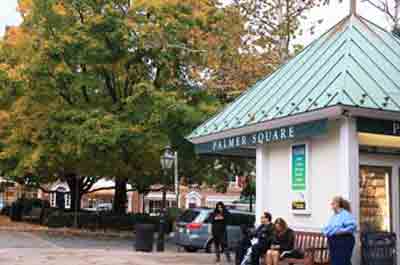 Palmer Square
located in the heart of the downtown center, this is a charming collection of shops, restaurants, offices, and residences surrounding the Town Green and the historic Nassau Inn.

Built in 1937, Palmer Square was designed with colonial-style buildings of brick, stone, wood, and stucco that complement the architecture of the University.

America 's best minds have been visiting and meeting here for over 200 years, from the first sessions of the Continental Congress, to Albert Einstein, to today's high-tech conventions.

The flourishing region continues to be the choice of people who want to experience American history in a picturesque and charming setting with easy access to high end education and high tech corporate facilities.

For visitors, there are a large variety of good restaurants and more than 5100 guest rooms with amenities that appeal to families, historians, and business travelers.

Things to See and Do

Places to Stay in Princeton

---