Best Presidents Day Weekend
Things To Do In New Jersey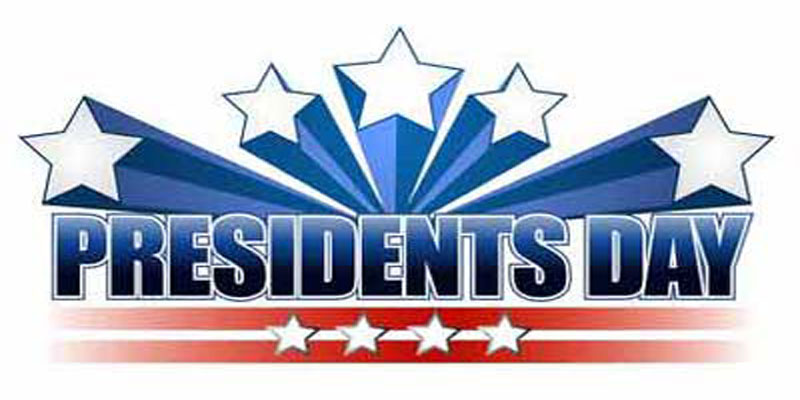 Your Guide to New Jersey's Popular Presidents Day Weekend Celebrations

President's Day is a United States federal holiday that was initially created to honor and celebrates the life and achievements of George Washington, the first President of the United States (1789-1797) and 'The Father of his Country'. More recently In 1971, it was changed to the third Monday of February to honor and remember all past US presidents, and in particular Washington, Abraham Lincoln and Thomas Jefferson. The celebration of President's Day has become a three day weekend event and an occasion for community celebrations. Many stores and businesses hold special sales.

This year President's Day is Monday, February 20, 2023.

---
Note: Sometimes conditions require cancellations or changes of dates, times and location which are not reflected in the original schedule. Before planning a trip to visit one of the listed events, it is suggested that you call the event sponsor to confirm the event schedule or for additional information on the event.
Northern New Jersey President's Day (weekend) Events

Maple Sugaring Demo & Festival

Saturday and Sunday: February 18 and 19, 2023
Great Swamp Outdoor Education Center .
247 Southern Boulevard
Chatham, NJ
Cost: $6 per person
Preregistration is required. For more information, 973.635.6629
Website/Registration
Learn how to identify and tap maple trees, collect sap, and make real maple syrup over a wood-fired evaporator. Finish with a syrup taste test! This program will be held entirely outdoors, so dress for the weather. Syrup will be available for purchase, while supplies last.
Carrie Underwood - The Denim & Rhinestones Tour Saturday - Feb 18, 2023 • 7:30 PM Prudential Center, Newark, NJ - Ticketmaster.
You also can find seats on secondary market sites like
StubHub
and
SeatGeek
.
The Denim & Rhinestones Tour is the upcoming seventh headlining tour from American country music artist Carrie Underwood, in support of her ninth studio album, Denim & Rhinestones. Country singer-songwriter Jimmie Allen will be the opening guest for the tour. From every ticket sold, a donation of one dollar will be made to the Tunnels to Towers Foundation, a nonprofit which supports veterans and their families.
Maple Sugaring at the Environmental Education Center
Saturday & Sunday, February 18. 19, 2023
190 Lord Stirling Road
Basking Ridge
Visit Site/registration
908-722-1200 ext.5002
Cost: $6 per student/senior $7 per adult
Visitors will get see how trees are tapped, view sap-collecting methods past and present, and see the boiling process that produces delicious New Jersey maple syrup. This 90-minute program is conducted at our Sugar Shack, a ½-mile hike from the EEC.
Please arrive at the EEC 20-30 minutes before the program start time and dress appropriately for the weather conditions.
Boots are recommended as the trails can be wet, muddy, and/or covered by snow.
Minecraft: The Exhibition
Februay, 18, 19, 20, 2023
Liberty Science Center
Liberty State Park
222 Jersey City Boulevard
Jersey City, NJ
(201) 200-1000
Website
Minecraft: The Exhibition makes its world-traveling exhibition premiere at Liberty Science Center starting Feb. 18, 2023.
Taking over four years to build, the immersive, experiential exhibition was designed to mark the 10th anniversary of the game's public debut in 2009. The game has now sold more than 238 million copies and has some 140 million monthly active users. It was designed as a collaboration between Seattle's Museum of Pop Culture and the Swedish game developer Mojang.
The traveling exhibition, which spans over 6,000 square feet, features scenes, patterns, colors, and textures inspired by in-game biomes and player-built structures. Visitors – fans and non-fans alike – will appreciate the day-to-night lighting cycle, dynamic audio effects, and gallery score, all bringing the Minecraft universe to life. Liberty Science Center is the first stop of a several-years-long world tour.
Maple Sugaring at the Hermitage
Saturday, February 18, 2023: 1:00 pm – 4:00pm (The rain or heavy-snow date for this event Sunday, February 19th.)
Hermitage Museum
335 North Franklin Turnpike
Ho-Ho-Kus, NJ
Website/Tickets
Family tickets are $35
Learn how to tap maple trees for syrup, like the indigenous Leni Lenape tribes may have done on this land. Includes one once bottle of syrup made in 2022 from the trees a The Hermitage. Also includes one kit per family of tap and tube and instructions for you to do this in your own back yard.
The Journey of Sap to Syrup
Saturday & Sunday, February 18, 19, 2023 @ 9:30 am & 11:30 am (Weather Permitting)
Trailside Nature & Science Center
452 New Providence Road
Mountainside, NJ 07092
Website
908-789-3670
Cost: $5 resident, $6 non-resident
This program is recommended for families with children ages four and older,
Pre-registration is required. Visitors will learn how real maple syrup is made from the sap of a sugar maple tree.
Annual West Orange Classic Film Festival
Sunday, February 19, 2023
AMC Theatre in Essex Green Shopping Center
Prospect Avenue
West Orange, NJ.
Schedule/Tickets
The West Orange Classic Film Festival provides lovers of cinema a chance to experience their favorite films as they were meant to be seen— on the big screen.
The film lineup is "The Adventures of Robin Hood" on Jan. 8 with speaker Stephen Whitty; Abbott and Costello's "Jack and the Beanstalk" on Jan. 15 with speaker Bob Furmanek; "Willie Wonka and the Chocolate Factory" on Jan. 22 with speaker John Chasse; Jean Cocteau's "Beauty and the Beast" on Jan. 29 with speaker Gerard Amsellem; "The Seventh Voyage of Sinbad" on Feb. 5 with speaker Paul Castiglia; "Yellow Submarine" on Feb. 19 with speaker Dave Zimmer; "The Princess Bride" on Feb. 26 with speaker Stephen Whitty; and "Field of Dreams" on March 5 with speaker Ed Randall.
Maple Sugaring
Sunday, February 19, 2023 (10am, 11:30 am & 1pm)
Visitor Center
Tenafly Nature Center
313 Hudson Ave.
Tenafly, NJ
Website/Pre-registration
Cost: Member – $8.00 Add additional attendees as guests ---Member-Family – $60.00 up to 6 people, Non-member – $12
This is a great, family outdoor winter experience. Learn how to identify a maple tree. Discover the history of syrup making and how technology has changed the way we gather sap over the centuries. The group will check Tenafly Nature Center's tapped tree and boil down sap to make fresh, warm maple syrup, a sweet treat for all to taste. All ages are welcome.
Central New Jersey President's Day (weekend) Events
Night Forms: Infinite Wave
Now until April 2, 2023
Grounds For Sculpture
80 Sculptors Way,
Hamilton, NJ
609.586.0616
Website/Tickets
Night Forms: Infinite Wave creates an evening landscape of creative exploration through lighting, sound, and video projection mapping, a process which Klip Collective pioneered. Designed to provide a dialog with specific sculptures in the collection, such as Carlos Dorrien's The Nine Muses and Bruce Beasley's Dorion, this audio and visual exhibition offers new perspectives on these works and multi-dimensional space.
New Jersey Boat Sale & Expo
February 16th - 19th, 2023
New Jersey Convention and Exposition Center
97 Sunfield Avenue
Edison, NJ 08837
Website/Tickets
Cost: Adults: $15, Kids 12 and under FREE
The State's Top Dealers representing boating's most popular brands. An expansive Boater's Marketplace full of boating products, accessories, services & more. FREE Seminars & Boating Safety Classes. Kids Cove with activities for the little boaters and much more!
George Washington - 1778 Battle of Monmouth
Sunday, February 19 2023; 2:00 pm - 3:00 pm
Visitor Center Auditorium
Monmouth Battlefield
16 Highway 33
Manalapan, NJ
Website
Cost: Free Event
This event features a minute-by-minute accounting of George Washington's actions during the June 28, 1778 Battle of Monmouth. The Battle of Monmouth was the longest continuous battle of the Revolutionary War. It took place here on a brutally hot summer day.
Southern New Jersey President's Day (weekend) Events
Vintner Wonderland at Renault Winery
February 17, 18, 19, 2023: Friday 4-10 pm Saturday 11 am-10 pm Sunday 11 am-7 pm
Renault Winery
72 North Bremen Avenue
Egg Harbor City, NJ
(609) 965 2111
Website
The Renault Winery grounds have been transformed into a festive winter wonderland! Wine, dine, shop, skate, and more. Plan to come early and stay late to enjoy the entire Vintner Wonderland experience.
Take a stroll through the Champagne Patio Garden and enjoy spectacular holiday lighting displays. Sip on a Renault seasonal wine or warm up with a hot signature cocktail! Grab a quick, casual bite outside or make a dining reservation inside their newly renovated Tasting Room.
Don't forget to take the kids out for a spin on the all new outdoor ice rink! Reserve your designated 90 minute skate session online. Skate rentals are available at an additional cost, or you can feel free to bring your own skates.
Maple Sugaring
Sunday, February 19, 2023; 1:30pm – 4:30pm. Start times are staggered
Rancocas Nature Center
794 Rancocas Rd.
Westampton, NJ 08060
Website/registration
Cost: Member -$9 per person, $30 per family (limit 5 people). Non-Members: $11 per person, $40 per family (limit 5 people). Pay upon arrival on 2/19
What a tasty way to spend a winter afternoon! Bring the whole family and enjoy a program about maple sugaring, the oldest continuous industry in North America. On this self-guided hike, you'll follow a map and visit multiple interactive stations along the Rancocas trails. Learn about the Sugar Maple tree and the history of maple sugaring, observe a tapping demonstration, and enjoy a maple syrup tasting. To ward off the chills, we'll have an old-fashioned campfire burning.
4th Annual Summer in Winter Carnival
Sunday, February 19, 2023: 12:00 pm - 4:00 pm
Holiday Inn Manahawkin
151 NJ 72
Stafford Township, NJ
Reserve a spot
Cost: Free
There will be everything you would expect to see at a carnival. Including games like Skee Ball and Milk Can toss, food like chicken fingers, french fries, popcorn and cookies. Entertainers such as face painters, balloon artist and so much more! Special Guests: Caricatures by Akbar, Magic Al, Freckles the Clown, TapSnap Photos, DJ Meatball & more.
Presidents Day - Whitesbog Historic Village Tours, Hike & Scavenger Hunt
Monday, February 20, 2023; 10am – 1pm
Whitesbog Village
120 Whites Bogs Road
Browns Mills, NJ
609-893-4646
Website
Cost: Free
DescriptionHave the Day Off? Stop in Whitesbog Historic Village for a Hike or Scavenger Hunt of their trails and museums! FREE, All ages welcome. Please dress for the weather as program is indoor/outdoor. Tour the Cranberry & Blueberry Farm Museum, explore the farm tools, barrels, crates, blueberry and cranberry sorters and advertisements from the local Pine Barrens industry. Check out the historic photos and artifacts in the huge, barn building. 12 pm Winter Hike with PINES education team, we will keep an eye on the weather, please dress for mud, ice, snow, rain, etc. Short .5 to 1 hour walk depending on the group, all ages welcome. Cottage Tours: Visit the historic cottages and walk through the houses with 4 front doors! Visitors are encouraged to take pictures! They are a friendly historic village where you can drink a beverage, bring a child, stroller or even a four-legged friend! This is not a lecture tour, they are happy to answer questions and appeal to your interests, so feel free to ask away!