Top Ten February Things To Do In New Jersey

Discover What's Popular in 2018!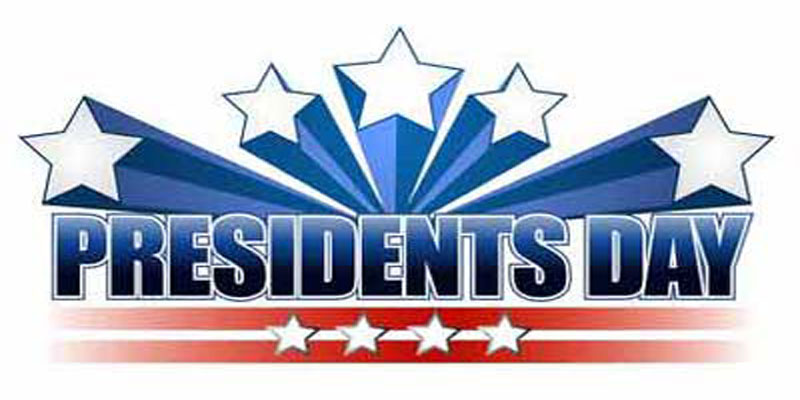 February is one of the the coldest months of the year and a time for many indoor events ---- and for the more adventurous, there are some great outdoor winter fun activities like skiing, snow boarding, and skating. February is also the time to celebrate Valentines Day and Presidents weekend.

Top Ten Things To Do In New Jersey In February

1 - Celebrate Valentines Day With a Romantic Weekend Getaway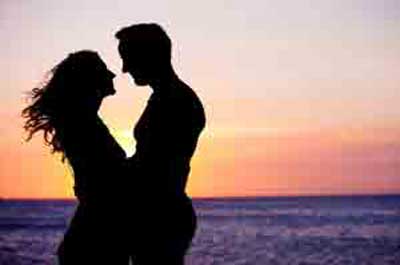 A romantic getaway to one of New Jersey's small charming towns is a perfect way celebrate your special romantic occasion.
Learn more







2 - Celebrate Valentines Day With A Romantic Evening Cruise
Valentine's Day Cruise

Cruising Tuesday, February 14, 2018; 7:00 PM - 10:00 PM
Spirit Cruises
Departing Lincoln Harbor, Weehawken NJ
866-483-3866
Website
Make a romantic memory aboard the Spirit yacht and treat the one you love to a cruise along New York Harbor. with bountiful buffet, DJ entertainment, dancing and strolls beneath the stars and awesome NYC Skyline Views.

3 - Visit Atlantic City and Take In One Of Many Shows and Maybe Some Gambling
Atlantic City RV & Camping Show
 February 16 - 18, 2018
Atlantic City Convention Center
One Convention Blvd.
Atlantic City
Website
Camping enthusiasts can find the all under one roof opportunity begin planning your camping vacations for the coming season, trading up to your dream RV, see the new 2017 RVs, or just learn about the joys of travel in a recreational vesicle.
Jeff Foxworthy
Saturday Feb 3, 2018 8:00PM
The Waterfront At Harrah's
Tickets
112 & Jon B
Friday Feb 9, 2018 9:00PM
Harrah's
Tickets
Franco De Vita
Saturday Feb 10, 2018 9:00PM
Borgata Events Center
Tickets
Piff the Magic Dragon
Saturday Feb 10, 2018 9:00PM
Borgata Music Box
Tickets
Mary J. Blige
Friday Feb 16, 17, 2018 8:00PM
Borgata Events Center
Atlantic City, NJ
Tickets
Fantasia, Kem & Avant
Saturday Feb 17, 2018 8:00PM
Boardwalk Hall Arena - Boardwalk Hall
Tickets
70s Soul Jam
Sunday Feb 18, 2018 7:00PM
Tropicana Casino - Tropicana Showroom
Tickets

Boyz II Men
Sunday Feb 18, 2018 8:00PM
Borgata Events Center
Tickets
Luke Bryan, Kip Moore & The Cadillac Three
Friday Feb 23, 2018 7:30PM
Boardwalk Hall Arena - Boardwalk Hall
Tickets
Anthony Jeselnik
Friday Feb 23, 2018 9:00PM
Borgata Music Box
Tickets
Grand Funk Railroad
Saturday Feb 24, 2018 8:00PM
Tropicana Casino - Tropicana Showroom
Tickets

Katt Williams
Saturday Feb 24, 2018 8:00PM
Boardwalk Hall Arena - Boardwalk Hall
Tickets

Blues Traveler
Saturday Feb 24, 2018 9:00PM
Borgata Music Box
Tickets
4 - Enjoy A Major Indoor Professional or College Sporting Event
New Jersey is fortunate to have a number of professional and Division ! basketball and Hockey teams all within a reasonable driving distance. You can see the Devils and Seton Hall play at the Prudential Center in Newark with Rutgers playing at The Louis Brown Athletic Center in Piscataway, NJ.
NJ Sports Venues

5 - Take the Kids To The Liberty Science Center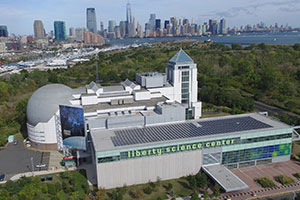 Liberty Science Center
Liberty State Park
222 Jersey City Boulevard
Jersey City
201-200-1000
Website
Children are natural scientists, curious about everything around them. By encouraging their interests and exposing them to new ideas, parents or caregivers can help them develop intellectually. Liberty Science Center offers many memorable experiences for children, found in every exhibition area. Have fun exploring together! The new Jennifer Chalsty Planetarium and LSC Giant Dome Theater is the largest and most technologically advanced planetarium in the Western Hemisphere. Only three others in the world—two in Japan and one in China—are bigger

6 - Get In Some Ice Skating with the Family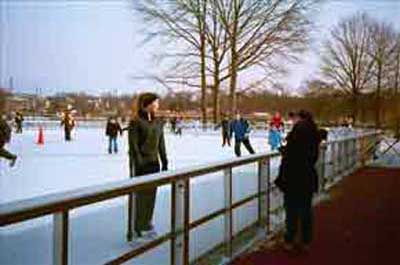 Discover the best places to go Ice skating in New Jersey. Ice skating is a healthy exercise and fun activity that can be experienced inexpensively at an outdoor rink or pond during the winter months.
Learn more






7 - Take The Family To A Museum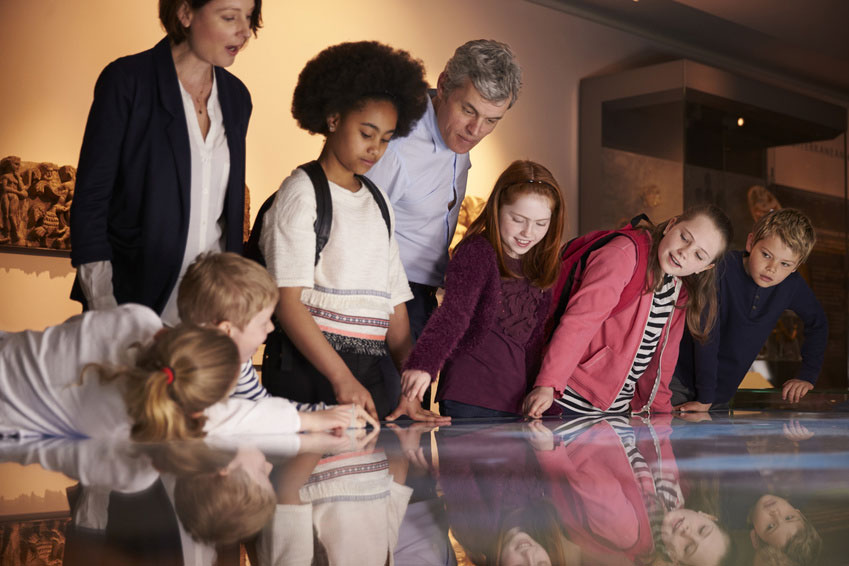 New Jersey Museums offer a wide variety of exciting arts and natural science treasures and programs that are educational, fun, and adventuresome. If you are looking for a one day trip, or an attraction to complement your weekend getaway, visit one of New Jersey's treasured museums. Some suggestions are: The New Jersey State Museum in Trenton; The Battleship New Jersey Museum and Memorial in Camden; The Newark Museum in Newark. Learn More about New Jersey Museums.
Learn more


8 - Take The Family To A Winter Indoor/Outdoor Festival
Frozen Carnival in Ice - interactive Wild West theme
January 27–February 25, 2018
Skylands Stadium
94 Championship Place
Augusta, NJ
(973) 383-7644
Website
Parking is Free  
This indoor/outdoor event will feature more than 100 tons of ice transformed into breathtaking displays by the amazing ice artists at Sculpted Ice Works. Frozen in Ice will thrill both adults and children, and offers plenty of great photo and selfie opportunities! You can also enjoy hot food and beverages, s'mores for roasting, carnival games, shopping, and

9 - Take The Kids Outdoors To Experience Maple Sugaring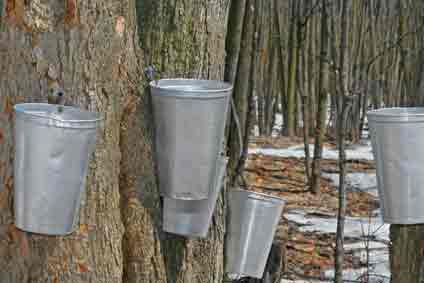 Experience The Process And Find The Places. While commercial farms are not available, New Jersey has a number of parks that conduct maple sugaring programs for education and demonstration purposes

This is a great winter activity for families with kids. New Jersey has a number of parks that conduct maple sugaring programs for education and demonstration purposes.
Learn more


10 - For a Romantic Couples Experience Pamper Yourself at a Spa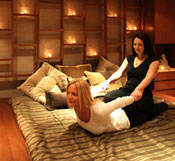 Find the best NJ spa hotels and resorts that feature spa services for couples looking for a romantic getaway, or for men and women looking to complement their business trip or for a romantic weekend getaway.
Learn more

---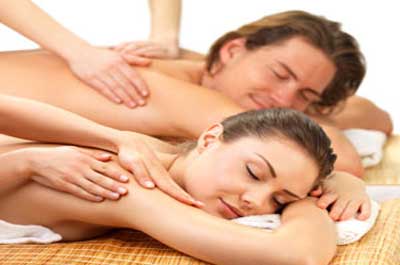 Discover where the these day spa's are. These spa's feature a variety skin care, hair, facial, nail, and massage services in addition to women's and gentleman's spa packages, and laser skin treatments.
Learn more


---