Thanksgiving Weekend Events in New Jersey

Top 10 Things to do in 2017 on Thanksgiving Weekend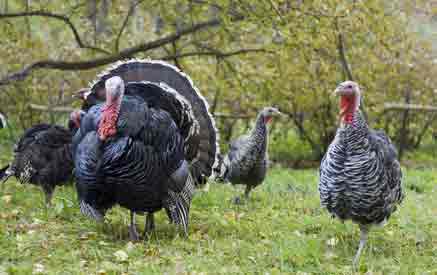 Thanksgiving occurs on the last weekend in November in the fall season when the weather is mild enough to enjoy an outdoor activity or to get a head start on the holiday season.

Note: This information is provided by event sponsors as a free service to our viewers. Sometimes conditions require cancellations or changes of dates, times and location which are not reflected in the original schedule. Before planning a trip to visit one of the listed events, it is suggested that you call the event sponsor to confirm the event schedule or for additional information on the event.

1- Enjoy a Thanksgiving Dinner in a New Jersey Restaurant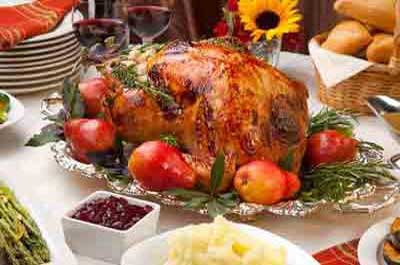 Looking to get out to enjoy a Thanksgiving dinner without the bother of meal shopping, cooking and clean-up? Here are some of our favorite restaurants open for Thanksgiving that are noted for their outstanding food and holiday ambiance.
Learn More
---
2 - Take the Kids to a Disney Show

Disney Live! Mickey & Minnie's Doorway to Magic
November 24, 25, 2017
State Theatre - NJ
New Brunswick, NJ
Tickets
---
3- Enjoy a Thanksgiving Getaway at a Charming Bed & Breakfast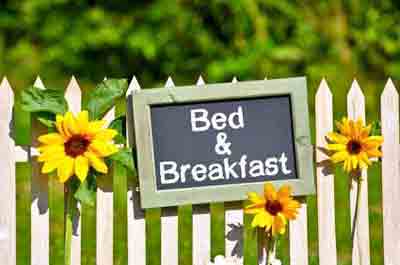 Discover the popular New Jersey destinations with attractive inns and B & B's for travelers looking to make their getaway trip extra special. From charming Victorian Inns in scenic shore towns to the Western and Northern New Jersey historic towns with rolling hills and mountains, there is information and listing available for all travelers needs for a romantic or relaxing short trip.
Learn More
---
4 - Celebrate The Start of the Holiday Season at a Holiday Lighting Festival
Holiday Express Concert, Tree Lighting
,
& Activities
Friday November 24, 2017 @ 7pm
Red Bank, NJ
Website
Kick off the season with the annual Holiday Express Concert & Town Lighting. Holiday Express will be rocking the streets with all of your favorite tunes plus plenty of special guests. The holiday lights will be lit for the first time this season during the concert. The Red Bank Fire Department will be on hand with free hot chocolate.
Santa rides into Red Bank from Little Silver for the annual Town Lighting & Holiday Express concert. Join Santa on the train in Little Silver or meet him at the Red Bank train station when he arrives. There'll be festivities before and after the train arrives with the Kathryn Barnett dancers and the Atlantic Watch bagpipers. Once in Red Bank, Santa will board a firetruck and lead the parade to Broad Street for the Holiday Express Concert & Town Lighting
Tree Lighting in Highlands
November 25, 2017; 6 pm
Christmas Parade on December 2, 2017
Huddy Park
Highlands, NJ
732-291-4713
Website
The eventys feature music performances, along with free hot chocolate, candy canes and a visit by Santa Claus.
Christmas Fantasy with Lights Parade
November 11 - December 30, 2017 (Closed 11/24, 12/24, 12/25)
Storybook Land
6415 Black Horse Pike
Egg Harbor Township, NJ 08234
(609)-646-0103
Website
Come experience holiday magic right before your eyes! Be here by 5:00PM when Santa Claus appears in his chimney, waves his magic wand, and lights the park with over one million lights for the holiday season! All of our rides, attractions, and snack bars are open! (Santa is in his home and lights the park until December 23.) Christmas Fantasy With Lights - A South Jersey Tradition for over 25 years!
---
5- Plan a Day Trip To A New Jersey Museum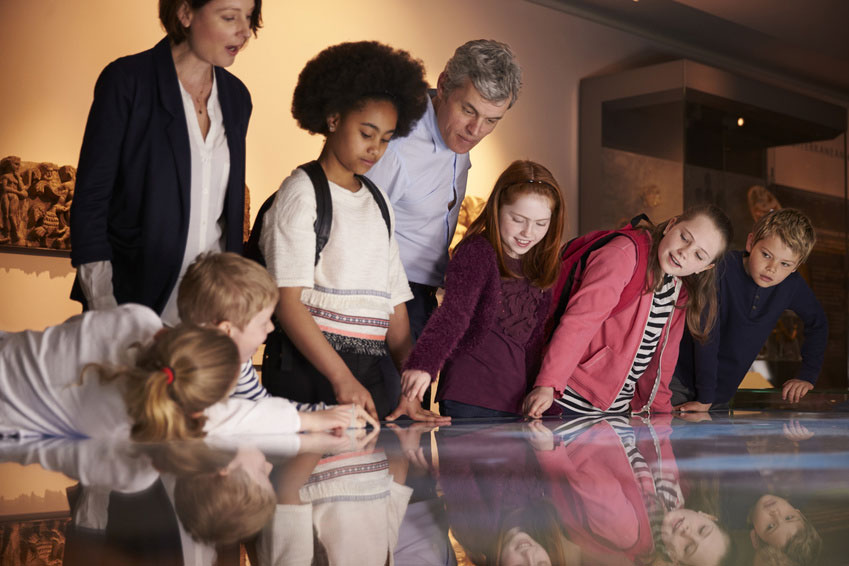 New Jersey Museums offer a wide variety of exciting arts and natural science treasures and programs that are educational, fun, and adventuresome. A great day trip for people of all ages to experience treasures of art, a real floating battleship, historic buildings, hands-on interactive science programs, and educational exhibits.
Learn More

---
5 -Visit Atlantic City - The Crown Jewel of the Jersey Shore

Take in the casinos, great restaurants, hotels, clubs and concerts. The top acts appearing Thanksgiving weekend include:


Chris Rock
Friday November 24, 2017 7PM & 10PM
Borgata Events Center
Atlantic City, NJ
Tickets
El Gran Combo De Puerto Rico
Saturday November 25, 2017 9:00PM
Tropicana Casino - Tropicana Showroom - NJ
Atlantic City, NJ
Tickets
Atlantic City Ballet: It's A Shore Holiday
Sunday November 26, 2017 4:00PM
Caesars Atlantic City
Atlantic City, NJ
Tickets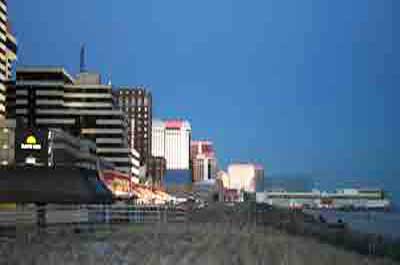 Atlantic City Visitors Guide -
Popular Jersey Shore destination with casino gaming, top entertainment venues, restaurants, a beach & boardwalk, and more.
Learn More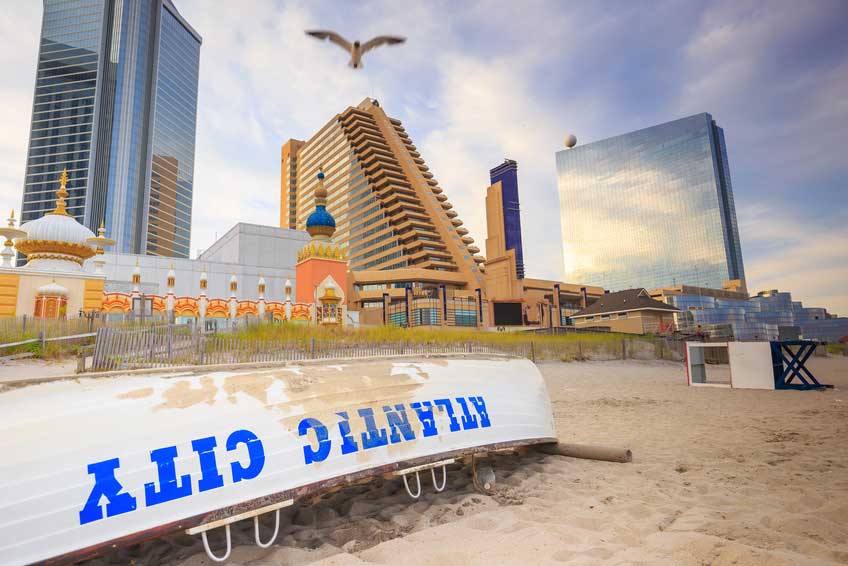 Atlantic City Restaurants - With reviews.
Learn More

---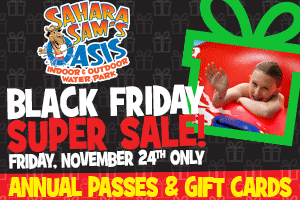 Black Friday At Sahara Sam's
A year round family destination for fun and adventure. The indoor park offers families affordable, high-value entertainment under a retractable roof system. The annual Black Friday Super Sale offers limited quantities of low-priced annual passes and gift cards; perfect for family members of all ages!
The online-only Black Friday sale is 24 hours long and starts Friday, November 24th.

6 - Visit Princeton: A charming Village to Enjoy During the Holiday Season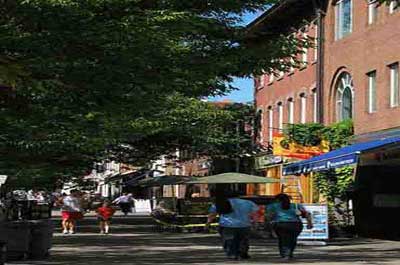 Tree lined streets with upscale boutique shops, restaurants, museums, theatre, and a prestigious Ivy League university.
Princeton Visitors Guide

Princeton Tree Lighting Ceremony
Friday, November 24, 2017; 4:45pm - 6:00pm
On the Green
Downtown Princeton, NJ
Website
This family event will feature live music and a reading of 'Twas the Night Before Christmas. The tree will be a 65-foot Norwegian spruce decorated over 32,000 lights.
---
7 - Visit Historic Mullica Hill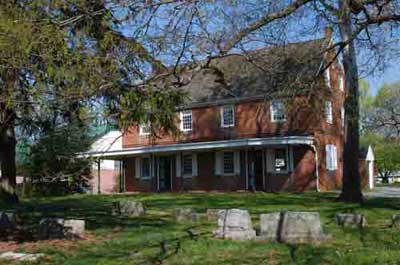 Mullica Hill, located in Gloucester County, was established in the late 17th century by English and Irish Quakers. Today Mullica Hill is an historic village listed in the National Register of Historic Places and the New Jersey State Register of Historic Places. The village has an attractive Main Street boutique shopping area featuring antiques, jewelry, furniture, fine art, crafts, restaurants and coffee houses.
Mullica Hill Visitors Guide

Have dinner and stay on for the Christmas festival

Mullica Hill Lights on Main
Saturday, November 25, 2017; 6-10pm
Old Town Hall
Main Street
Mullica Hill
Website
Christmas will officially begin when the 60 foot Christmas is lit. Come join in the revelry, festivities and laughter! Carriage rides along Main Street. Delicious refreshments and drinks. Activities for the kids. Christmas carols, and a visit from Santa.
:
---
8 - Before the Weather Gets Too Cold, Take in an Outdoor Activity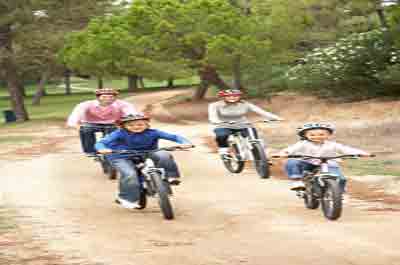 With forests, mountains, lakes, an ocean, marshlands, beaches and more, NJ has a variety of outdoor activities that include hiking, biking, canoeing, skiing, fishing, hunting, and more.

New Jersey having a very diverse geography and climate with mountains, forests, 127 miles miles of ocean coastline, rivers, lakes and four seasons, provides the outdoor enthusiast with a variety of out door fun throughout the year.
Learn More

---
9 - For An Active Fun Filled Weekend, Take the Family to Crystal Springs Resort
The luxurious Grand Cascades Lodge and family-friendly Minerals Hotel, two of their six sresort locations, offers guests great overnight accommodations with plenty of fun filled activities for all ages.
Every Thanksgiving, families flock to Crystal Springs Resort, leaving the cooking and cleaning to their staff. After all, with the kids out of school, it can be the best opportunity for a long, laid-back weekend getaway at an extraordinary value. They offer full overnight and weekend packages including Thanksgiving dinner offerings to make this Thanksgiving unforgettable! Guests can choose from one of their six resort locations.
Crystal Springs Resort
1 Wild Turkey Way
Hamburg, NJ
855-218-5431
Reviews/Booking
---
10 - Take The Kids to The Liberty Science Center For fun & Education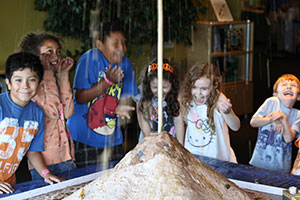 Liberty Science Center
:222 Jersey City Blvd.
Jersey City, NJ
201-253-1310
Website
Kids have plenty of room to burn off steam while enjoying 100s of exhibits, rock climbing, a suspended maze , live demonstrations (volcano pictured), a mini zoo, films, and shows. They even offer special exhibits and programs for kids ages 2-5. There's so much to do that most visits last 4 hours. Try the famous Touch Tunnel maze, see tiny live monkeys, and dodge a sneeze from the Big Blue Nose. Learning has never been so much fun.
---