New Jersey Map
Highway and interactive location maps
Looking for a New Jersey map to plan your vacation or getaway? Here are some New Jersey travel and road maps with highways and major roads. Many vacation destinations are listed as well!
In the summer, good beach vacations in New Jersey can be found on the Jersey Shore with access from the Garden State Parkway that runs parallel to the shore.
In the fall, winter, and spring, follow the map north and west to some of the best weekend getaways destinations. Driving, we have included a map of New Jersey's scenic Byways.
For travelers in need of public railroad transportation, see below the map of the New Jersey Railroad Network
New Jersey State Highway Map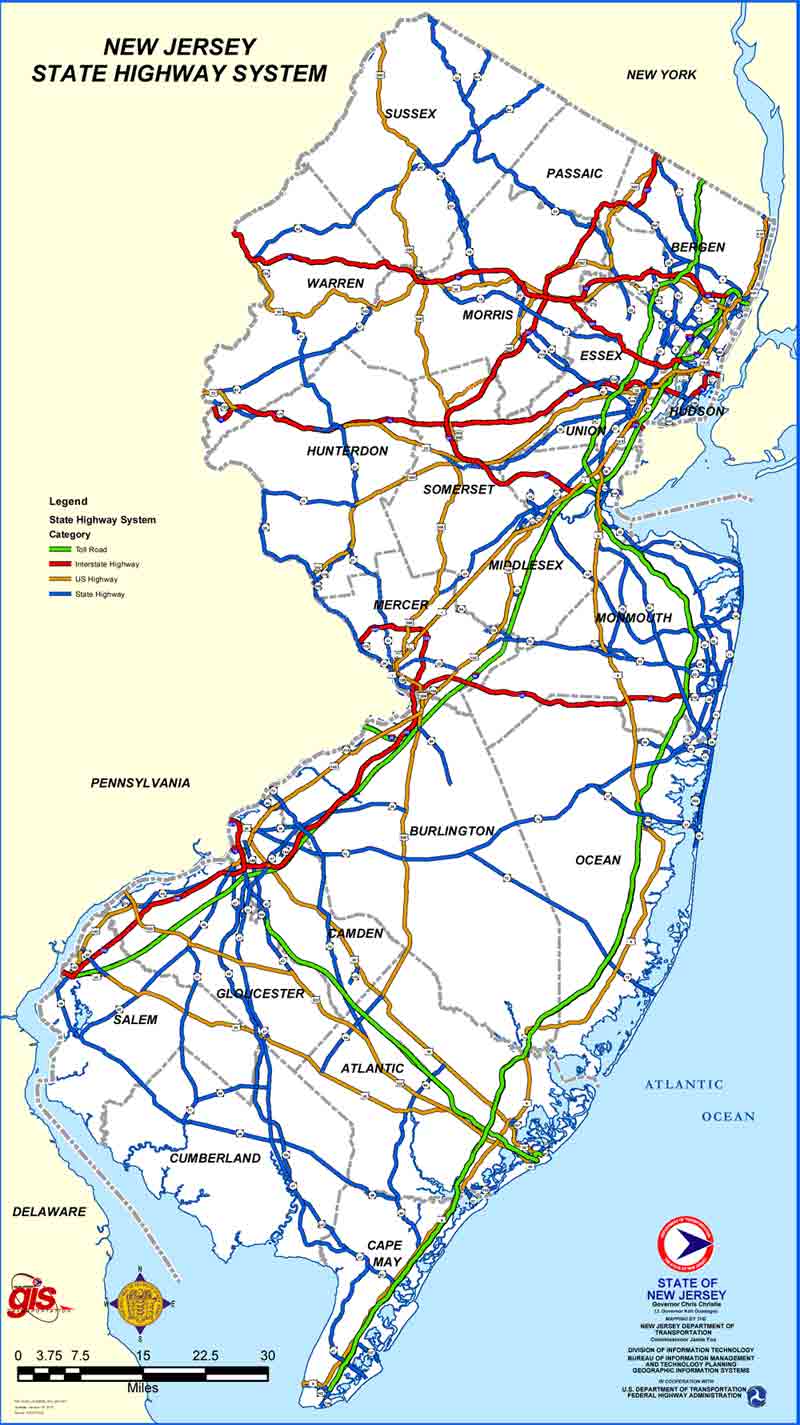 Google Map of New Jersey
Find a new Jersey location....