Thomas Edison National Historical Park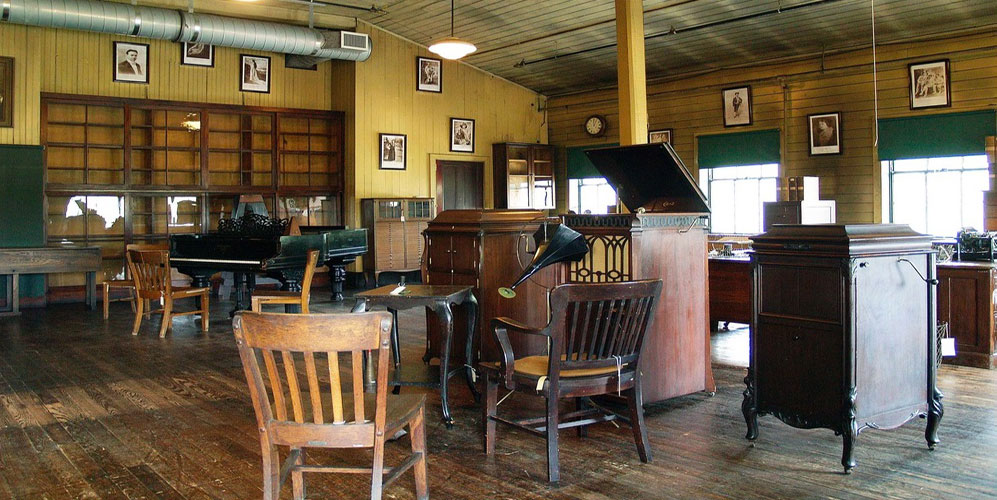 This New Jersey historical site provides an insight into life without music, motion pictures, radio, and light itself
Thomas Edison National Historical Park
211 Main Street
West Orange , NJ
Website
The Thomas Edison National Park offers visitors a unique opportunity to interpret and experience important aspects of America's industrial, social and economic past, and to learn from the legacy of the world's best known inventor.

This one time lab was the place where experiments were conducted on about half on Thomas Edison's 1,093 patents. In it's time it was one of the first research and development labs and at it's peak it housed over 10,000 employees.

The three inventions considered to be Edison's greatest are the electric light system, the phonograph, and motion pictures. This facility is the birthplace of motion pictures.

In 1893, Thomas Edison built the first building for the recording of motion pictures. It was dubbed THE BLACK MARIA. It got its name because it was large and black and looked like the police wagons of the day, which were called black marias.

Visitors can follow the audio tour's path or choose your own, pushing an "in-depth" button for more detailed information.

The volume of material is massive with over 400,000 artifacts, 5 million documents, 48,000 sound recordings, 10, 00 rare books, 3,000 lab books, and 60,000 photographs.

This is a great place for a school field trip.

Visitors must first stop at the visitor center at the Laboratory Complex (211 Main Street) to get a car pass and ticket, before heading up to Glenmont.

After touring the lab, check out Glenmount, Edison's circa 1880 century country home in Llewellyn Park. The 29 room Queen Anne style mansion is furnished in the furniture of its time. .

Operating Hours:
Laboratory Complex: Wednesday through Sunday, 10:00am - 4:00pm

Glenmont Estate: Friday, Saturday, and Sunday, 11:30am - 4:00pm
House Tours are offered between 12:00pm and 3:00pm. A ticketed tour is the only way to enter the house