March Events:
Our Top Picks To Plan Your Day Out in New Jersey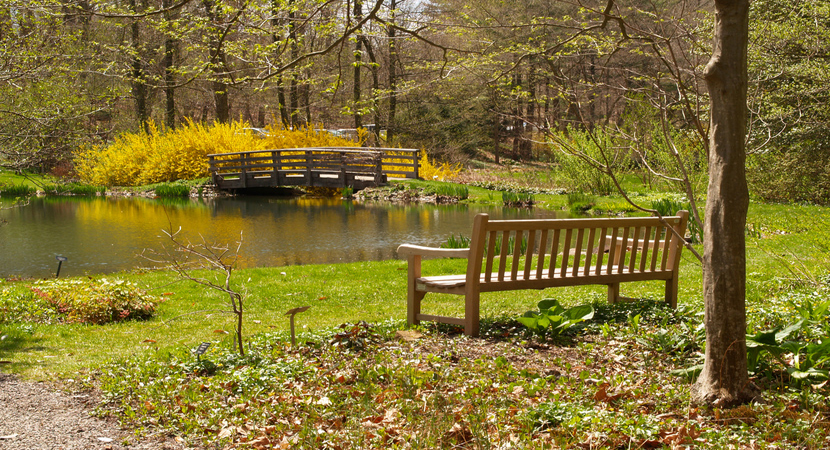 Discover New Jersey's Best March Events: Uncover The Month's Top seasonal attractions, popular events, and hidden gems
March is the time of the year when the worst of winter is behind us and we look forward to warmer weather and the onset of Spring.

This months events includes concerts, theatre, festivals, sports,  and entertainment, that have appeal to people of all ages and interests.

NJ COVID 19 Update:
At this this time, New Jersey has lifted all COVID-19 Restrictions.
We  continue to recommend viewers contact the event sponsors before heading out to a listed event to confirm their status.
March Festivals and Themed Events

American Dream Celebrates Read Across America Day with Children's Read-Aloud and Crafts Hour
March 2, 2021; 2:00 PM - 4:00 PM
American Dream
1 American Dream Way
East Rutherford, New Jersey
Web Site
stephanie.madridejos@trendsettermarketing.net
Event Cost: No Charge. Pre-Registration is Required.
This year, American Dream celebrates the National Education Association's Read Across America Day with a fun-filled hour of storytelling, craft activities and giveaways for children ages four to ten.
Leading the Read-Aloud will be New Jersey Family magazine's Editorial Director, Dina El Nabli, who will read Breathing Makes it Better by Christopher Willard and Wendy O'Leary. This sweet story teaches children how to navigate powerful emotions like anger, fear, sadness, confusion, anxiety, and loneliness. After the readings, children will be treated to a physically-distant craft activity and packaged treats to take home.
Each attendee will also receive a coupon good for a future visit to Blacklight Mini Golf or Mirror Maze--American Dream's newest attraction, a mind-bending galaxy of corridors with twists and turns around every corner.
Shamrock Irish Festival
Saturday and Sunday, March 6th & 7th, 2021
Laurita Winery
85 Archertown Rd
New Eqypt, NJ
609.752.0200
Website

This family friendly celebration features Irish food, Irish music, and Irish fun.
Make reservation on-line for this 2 1/2 hour fest. All safety precautions will be taken. Mask must be worn when not sitting at a table.
Allaire Village - St. Patrick's Day Celebartion
Saturday March 13, 2021; 11:00 AM – 4:00 PM
The Historic Village at Allaire
4263 Atlantic Avenue
Wall Township, NJ 07727
Purchase Tickets
Take a 90 minute guided tour of the village and experience the history and culture of Ireland. A period dressed interpreter will escort you to all of our historic buildings and trade shops where villagers are waiting to welcome you and demonstrate traditional Irish cooking, folklore and music! Listen to the Ballycastle Band perform a variety of traditional Irish songs in our historic Chapel, smell the delicious Irish meals and treats prepared by our talented hearth cooks, learn about the history of the holiday and much more!
Wildwood, NJ - St. Patrick's Day Celebration and Parade
Saturday, March 13, 2021 @ 11:30AM
Website
Ceremony begins on the steps of North Wildwood City hall (9th & Atlantic Avenues) at 11:30 a.m.
Parade begins at noon and proceeds north on Atlantic Avenue to Olde New Jersey Avenue.
Classic Film Series on 35MM: Caddyshack
March 19, 2021: @ 8:00 pm - 10:00 pm
UCPAC Main Stage
1601 Irving St
Rahway, NJ
Tickets
Cost: 5$
Danny Noonan (Michael O'Keefe), a teen down on his luck, works as a caddy at the snob-infested Bushwood Country Club to raise money for his college education. In an attempt to gain votes for a college scholarship reserved for caddies, Noonan volunteers to caddy for a prominent and influential club member (Ted Knight). Meanwhile, Danny struggles to prepare for the high pressure Caddy Day golf tournament while absorbing New Age advice from wealthy golf guru Ty Webb (Chevy Chase).
Enjoy popcorn, a pre-movie organ show played on our historic Wurlitzer Organ, the classic Three Stooges short " Brideless Groom" on 35mm, and a 35MM screening of CaddyShack all for $5!
Socially distanced seating for all shows. Main Stage theater has a clean air air conditioner, meaning the air in our theater is not recycled air which greatly reduces the chance of Covid-19 particles

Mike Marino (Pop-Up Stage)
Saturday. March 20, 2021 @ 7PM
Count Basie Center for the Arts
99 Monmouth Street
Red Bank, NJ
Tickets
This Pop-up stage performance will take place with an elevated flooring platform which will allow patrons to sit at seated, socially-distant tables and enjoy performances. The configuration extends the length of the theater stage nearly halfway across the room, providing the space necessary to seat up to 150 patrons at cabaret-style table

The New Jersey Horror Con & Film Festival
March 26, 27, 28, 2021
The Showboat Hotel
Atlantic City, NJ
Website/Tickets
In advance/Day Pass: $30 In advance/ 3-day Pass: $75 Day of show price: $30 Day of show 3-day Pass: $75
Children: 10 and under free with paying adult Ticket sales at the door are cash only
This 3-day event features a showing of amazing Horror films in the indie scene with an opportunity for attendees to mingle with big names in horror. Horror fans can also participate in Q&A sessions get to interact with vendors from around the Horror scene.

The Belmonts
Friday, March 26, 2021: 8:00 PM
Kathedral Event Center
499 S Egg Harbor Rd
Hammonton, NJ 08037
(856) 685-6664
Tickets
Cost: $29 – $49
Enjoy an evening of doo-wop classics with The Belmonts!
The Belmonts are best known for their hits, Teenager in Love, I Wonder Why, and MORE!

Six Flags Great Adventure Opening weekend
March 28, 28, 2021
1 Six Flags Blvd.
Jackson, NJ
Website/Tickets






Upcoming Ticketed Events