The Best New Jersey Irish Pubs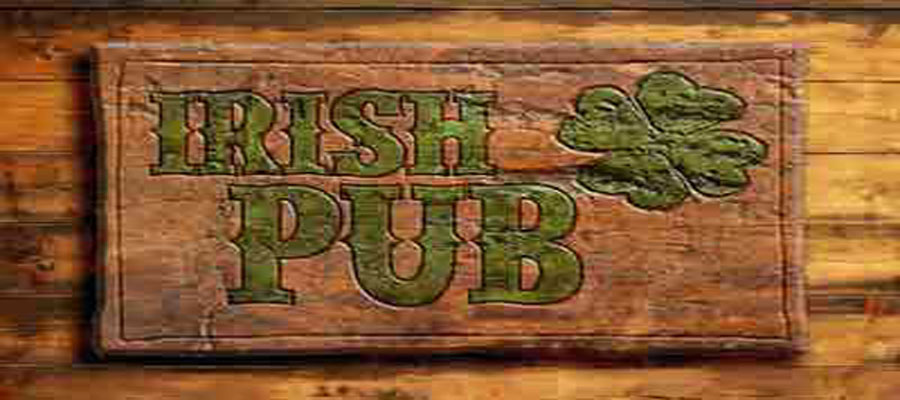 With so many Irish Americans and Irish wannabes in new Jersey, there is bound to be a good Irish Pub or Bar within a short distance from your home.

While these Irish pubs are year round favorites to hang out with friends and enjoy a good brew with some Irish music, song and dance, and some good Irish fare and corn beef sandwiches,  they are especially popular around St. Patrick's Day for an after parade celebration.
North Jersey Irish Pubs
Brady's At The Station

5 - 7 W. Main St
Ramsey, NJ
Website
The only Irish bar in town, Brady's offers an attractive setting for Irish pub style dining and lounges on two levels.


Cottage Bar
178 Cedar Lane
Teaneck, NJ
Website
Attracts a local crowd who enjoy soccer, and Guinness. They are also a popular spot karaoke, the Mersey-Side Derby, or a Giants and Jets game, They also serve good pub food, the curry fries and Gaelic steak
Darby Road Public House & Restaurant
450 Park Avenue
Scotch Plains, NJ
Website
A traditional Irish public house. They serve a very lrge selection of rotating tap brews. A good place to meet up with friends for some Irish brew & Irish food, or to catch a European soccer match, rugby 7's, an NHL or an NFL game on one of their ten TV's.
Egan & Sons,
118 Walnut St.
Montclair, NJ
Website
They serve a large seletion of domestic & imported craft and bottled beers, and on a rotating weekly & seasonal basis, their house-brewed ales, and up to thirty-four classic and craft brews on tap. Most of the woodwork came from Dublin, salvaged from a bar near Dublin Castle. In addition to their house brewed beers, hey have live bands, Irish dancers, good food.
Grasshopper Off The Green Irish Pub & Restaurant
41-43 Morris St.
Morristown, NJ
Website
They have three floors of dining and lounge seating with entertainment every night. Live Irish music, Irish dancers, bagpipers, Irish fare, and more. They serve 20 domestic & International beers on tap. They also feature a sports bar with giant HD screens.large TV 's that view Football, Baseball, Hockey, Basketball, Soccer, and more.re
Mannion's Irish Pub
150 West Main Street (Route 28)
Somerville, NJ
Website
Old-school Irish bar-restaurant with 8 taps, reasonable prices and friendly staff.. Beers on tap include usual suspects Guinness, Smithwicks, Boddington, Stella, Yuengling, Harrp, and Goose Island. Serves a limited menu that includes Corned Beef and Cabbage, Shepherd's Pie, Irish Stew.
McGovern's Tavern
58-60 New Street
Newark, NJ
Website
A "Cheers style" neighborhood bar frequented by retired cops, college students and local Newark residents. This Newark landmark has recently been renovated with a fresh new look.
Originally opened by Frank McGovern in 1936 as a meeting place for Irish immigrants, and today serves up 12 taps and a carefully selected offering of bottled craft beer, They also offer seasonal drink and shot specials, a chilled Fireball Shot Dispenser.pints of Guinness and other brews and bar fare like a 10-inch bar pie pizza and a sandwich called the Dublin Decker (corned beef, turkey, Swiss cheese, coleslaw, and Russian dressing served on rye bread).
Muldoon's Steakhouse & Pub
301 Mt. Hope Ave.
Rockaway, NJ
Website
Located inside the mall. Typical pub atmosphere and and average selection of beers. Food is so-so.
Mulligan's Pub
159 First Street (Between Bloomfield & Garden)
Hoboken, New Jersey
201.876.4101
Website
Mulligan's has an Irish pub ambiance, a smaller bar than most other's on this list but they have large screen televisions that line the walls on all sides of the pub. It's a good to place to watch an NFL game, especially if you are a Jets, Giants, or Philadelphia Eagles fan. They also show out of town games. If you are an EPL soccer fan, this is the go to place in NJ to watch soccer games. You'll find yourself amongst die hard EPL Red Bulls, and NYC FC soccer fans. For regular patrons they have a dart league.
They serve up a good selection of Irish & American beers on tap, especially Guinness, though a limited menu of Irish food.

Old Oar House Irish Pub
123 High St.
Millville, NJ
Website
Located in the center of town, It has the ambiance and charm of an old style Irish pub with a modern big city feel.
P.J. Finnegan's
274 Fairview Ave.
Westwood, NJ
Website
It is small, quaint yet energetic with lots of atmosphere and college pennants hanging overhead, pictures on every inch of wall space,
They serve a well executed classic Irish pub menu prepared by Peter Bacile, a Culinary Institute graduate, along with a good selection of Irish beers and whiskeys.
St. James's Gate Public House
167 Maplewood Ave
Maplewood, NJ
Website
Servers good Irish comfort food ---- add to that a good pint, some fine Irish whiskeys and great Irish coffee all merge to make for "craic" – which means, basically, a fun time had by all – good grub, good grog, good music and a fireplace in the dining area. it is said – the only reason an Irish pub offers alcohol is because it's a lubricant for great conversation!
Thatcher McGhee's
Irish Pub & Eatery
53 Broadway
Denville, NJ
Website
With three nj locations, this Denville location is is set in a traditional thatched roof Irish cottage reminiscent of old Irish homes,Victorian-style formal dining room; with stucco walls, exposed wood beams and a rustic hearth. Serves over 25 draft beers and over 25 bottled beers It features a large bar area with large screen TVs. They always serve numerous craft beers on draught along with the obligatory Irish favorites. They also have lLive Irish entertainment
Schileens Pub
32 Delsea Dr.
Westville, NJ
Webite
An energetic Irish pub. with good selection of beers & food. They serve an excellent Roast beef sandwich
The Quiet Man Irish Pub
64 East McFarlan Street (Rt 46)
Dover, NJ
Website
Serves a well executed varied menu of Pub fare...Elegant fare...and Lighter fare! Dine in the cozy bustling Pub or the elegant Maureen O'Hara Room for an enjoyable Irish experience!
The Shannon Rose

96 Kingsland Road
Clifton, NJ
Website
A large place four bars, large dining rooms,and an utdoor area that offers even more tv's and an even more fun atmosphere. They serve 40+ different Whiskeys, Bourbon & Scotch, and over 30 beers on tap.
They have live entertainment every Friday & Saturday night from local bands to the hottest DJs!
Willie McBrides
616 Grand Street
Hoboken
Website
They serve a huge selection of draft & bottled beers and a draft cider.
They feature live Irish music with the best bands from all over the Tri – State area perform each Friday and Saturday nights.
This is a great place to watch a sports game. They have all major sporting events covered with 28 HD Large Screens as well as numerous TV's scattered throughout the bar for your viewing pleasure. They also have a pool table and dart boards.
They serve a decent food menu, and offer free limo service every Friday and Saturday night.
Central Jersey Irish Pubs
Celtic Cottage Pub
608 2nd Ave
Long Branch, NJ
Website
A neighborhood bar with a good selection of Irish beers on tap including Guinness, Harp and Smithwicks. Enjoy the fireplace in the winter and the outdoor patio and bar in the summer months.
Claddagh
297 Bay Ave.
Highlands, NJ
Website
Over fifty draft beers and live entertainment. with a limted menu.
Dublin House Restaurant & Pub
30 Monmouth St
Red Bank, NJ
Website
A popular downtown Red Bank Irish Pub with plenty of Guinness and Irish Beers on tap. It's especially popular on St. Patrick's Day and for watching Irish soccer, rugby, and the World Cup. In the warmer months you can eat out and have drinks on the attractive back patio.
The Dublin House has a true pub feel with a cozy, if not plain, dining room with a fireplace. The bar is nice and long, with a narrow counter bar with additional stools and the coolest accents of half-cut beer barrels.
They serve a good selection of domestic & imported beers.The offer good food with selections of traditional Irish fare, and live Music on Thursdays, with comedy Nights, and summer Sunday night live music in the Temple bar, and happy hour from 4 pm to 6 p.m, Monday - Friday.
Kelly's Tavern
State Highway 35 South
Neptune City, NJ
Website
A landmark Neptune Irish bar. Tthey serve good food, (they are known for their Reuben's and Corned Beef), with a good selection of beers including 14 beers on tap and a wider assortment in bottles. In the warmer months there's a big covered bar, and plenty of tables under the shade of umbrellas. On one side, a small Japanese garden with a waterfall provides some nice scenery, next to the "Lobster Shack"
.Kelly's Tavern is open daily from 7am ( yes breakfast) to 2am. There are often DJ's in the evening, and Happy Hour is every day between 3-7pm
Hailey's Harp & Pub

400 Main Street
Metuchen, NJ
Website
Conveniently located right next to the Metuchen Train station.
Has a large selection of Irish Whiskeys and Micro Brews They serve a solid menu. They are known for their authentic Irish dishes such as bangers and mash, shepherd's pie and corned beef and cabbage. Authentic Irish condiments, such as Irish malt vinegar and brown sauce, are shipped to the restaurant regularly.It's also a good place to watch NFL sports on their large screen TV's
Harrigan's Pub
703 Baltimore Blvd
Sea Girt, NJ
Website
They feature Guinness Pint and over 25 Craft Beers, an excellent wine menu, speciality cocktails, and fine spirits. They also have a well executrd menu including fresh fish, steaks, hand-crafted burgers and sandwiches. There is live entertainmnet.
McDonagh's Pub

2 West Front Street
Keyport, NJ
Website
Combines old-world charm with modern, hip cuisine. Serves Irish fare, and over 80 beers and lagers from around the world. This is a lively Jersey Shore, Irish Pub. The dining room is typical pub decor with dark woods and exposed brick, booths as well as tables. There is an entire wall turned into a row of false storefronts, including one of McDonagh's itself. The large, four-sided bar is in a separate room, complete with flat-screen TVs. During the warmer months there is outdoor dining.
Mitchell's Cafe

11 1/2 Church St
Lambertville, NJ
609-397-9853
Facebook
Live Irish music with craft Domestic 7 imported Iish beers, They have a decent, reasonable priced menu


P.J. Sweeney"s Irish Pub
447 Brick Boulevard
Bricktown, NJ
Website
Serves classic Irish dishes such as Fish & Chips, Shepard's Pie and Guinness Beef Stew, Bangers and Mash to Corned Beef and Cabbage, and more.
The centerpiece of the PJ Sweeney's Bricktown is their main bar, built of imported Red Mahogany it is able to accommodate 40 guests or more comfortably. Around the bar guests can sit back and enjoy a cocktail and our full menu at the end of a long day while relaxing next to the stone faced fireplace and authentic Irish Pub facade. Live Cover Bands and DJ's with live broadcast of sporting events on other nights;
St. Stephen's Green Publick House
2031 Rt 71
Spring Lake Heights, NJ
Website
Located in the Spring Lake shore area known as the "Irish Riviera". With many of the patrons having been to Ireland, they know they have to be authentic to succeed. It's one of the best places on the shore to hear traditional Irish music every Tuesday & Sunday Nights. They feature drafts from local breweries like Kane and Flying Fish right alongside Irish favorites like Guinness and Harp and lesser-known Irish brews like Murphy's, Magners, and Kilkenny. It's set in a large quaint old house with ambiance that is consummate Irish pub with dark woods, cushioned bar stools, and a fireplace.
Read Review
Tir na nOg
1324 Hamilton Ave.
Trenton, NJ
Website
Tir na nOg is a place in Irish folklore that translates to "the land of everlasting youth" The name truly fits the bar. This is the real deal --- a friendly, jovial place, reminiscent of old Ireland, with real road signs from Ireland, a tiny stage for musicians. and dart boards.
They have 11 beers on tap that include: Guinness, Harp, Smithwicks, Magner's, Yuengling, Coor's Light, Miller Lite & a rotation of 4 "craft" beers (with an IPA always being on tap). They also have a nice variety of Irish whiskies and other tasty libations. There is live music entertainment 4 days a week. They also have large display TVs, 4 dart boards, and sponsor 2 teams in the Greater Trenton Dart League.
South Jersey Irish Pubs
Angelsea Pub
116 W 1st Ave
North Wildwood, NJ
(609) 729-1133
Website
A top south Jersey pub with a colorful history dating back to when it was the Hotel Germantown in 1885. Great Friday Happy Hour's with good Irish live band music
Cattle 'n Clover Irish Steak house
3817 Pacific Avenue,
Wildwood, NJ
Website
Open year round, this is on of the best Irish bar's & restaurant in Wildwood for enjoying good Irish brews, there are 16 beers on tap, and food is well executed, in a festive Irish pub setting
Read Review
Dooney's Pub
Two locations:
1361 Fairview Blvd
Delran, NJ 08075
154 NJ-73
Voorhees Township, NJ 08043
Website
Dooney's pub is an rish-themed bar and restaurant with a good beer selection, large screen TV's & s live music. They serve a good menu with many traditional Irish favorites. The menu includes traditional pub grub like burgers and wings, to authentic Irish fare like our Guinness Beef Stew and Shepherd's Pie. They have 25 large screen TV's for sporting events. They have booths are equipped with TV's for your personal viewing
The Irish Pub

164 St. James Place at The Boardwalk
Atlantic City, NJ
Website
The Irish Pu
b
is one of the best bar's in Atlantic City. The Pub is 35 years old with dark paneled walls. It's Irish in atmosphere with the smell of a European pub. This is one place in Atlantic City where you'll never lose your shirt, the prices are excellent, you can look all day --- or night --- and you will not find better prices. They serve a large selection of beers including Harp, Bass, Killian's, Murphy's and Yuengling on draft, along with great lunch and dinner specials. A real AC plus is free parking next door to the pub!
Holy City Publick House
332 Jersey Ave
Gloucester City, NJ
Website
Serves over 55 types of beers including Guinness, stouts, IPAs, ales, and lagers. Serves a menu of American and Irish favorites including homemade red skinned Mashed and Irish Banger Sausage.
Josie Kelly's Public House
908 Shore Road
Somers Point, NJ
Website
A traditional coastal pub from the west coast of Ireland. In a friendly atmosphere, they offer a good selection of traditional real Irish recipes, rare whiskeys, craft beers, and live music.
O'Donnell's Pour House
3907 Landis Ave
Sea Isle City, NJ
Website
This is Sea Isle City's only Irish Pub. It's an upscale, yet casual Pub with live acoustic music and a good Pub style menu with the signature Shepherds pie. The have a good selection of domestic & imported beers and Irush selections, and spirits. The malt for Irish Whiskey is dried in a closed kiln to preserve the clean, honeyed flavor of the malt. During the warmer summer months there is outdoor dining on the patio.