Jockey Hollow Bar & Kitchen, Morristown, NJ:
A Restaurant Review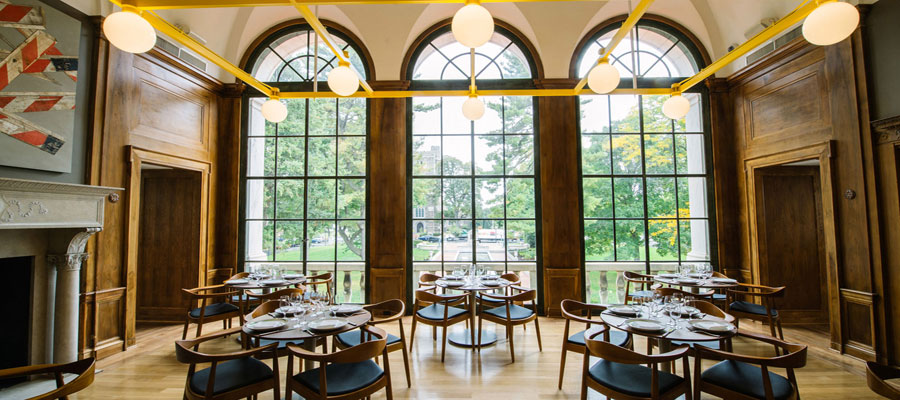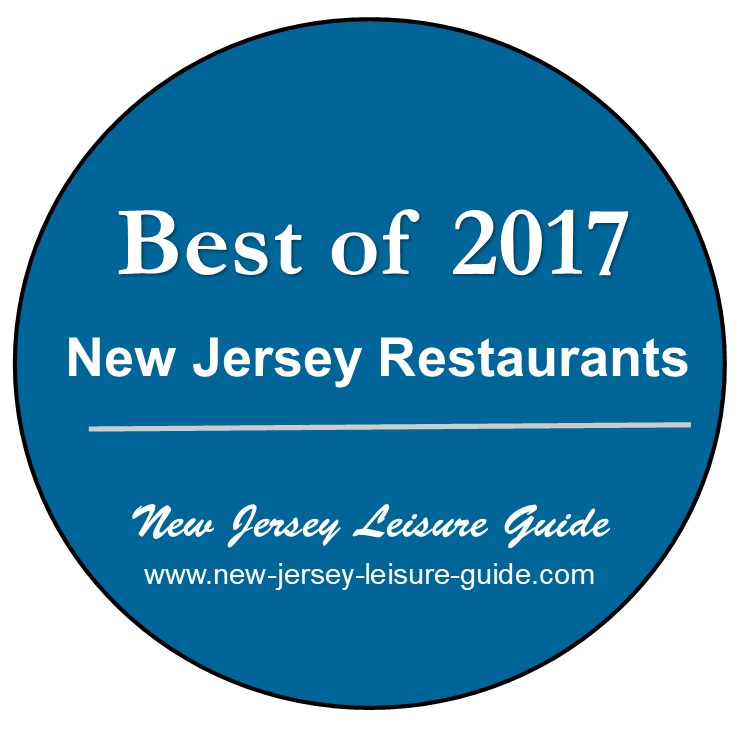 Jockey Hollow Bar & Kitchen
110 South St
Morristown, NJ
(973) 644-3180
Website
---
Restaurant Highlights

Food Quality:  3 1/2 Stars

Service: 3 1/2 Stars

Decor: 3 1/2 Stars

Overall Rating: 3 1/2 Stars

Note:Four star Rating System from 1/2 Star = poor to  Four stars = Best in Class


One of the Best restaurants in New Jersey


Attractive, vibrant atmosphere for quality, high end dining and bar scenes


Impressive setting in a restored mansion with the styling of a Mediterranean palazzo


Parking is limited. They offer limited on valet parking, 5% off your check when taking Uber to and from the restaurant. There is also a free shuttle from the municipal building lot at 200 South Street on Friday and Saturday nights.

Fare:  American - Italian influenced

Price:  Very Expensive

Value:  Good

Noise Level:  Moderate to high during peak times

Dress:  Upscale Casual

Recommended For:  Diners who enjoy trendy, upscale ambiance, excellent food, attractive decor, professional service, and a vibrant bar scene

Not Recommended For:  Budget conscious diners who prefer traditional, low key restaurants.

Recommended dishes:  When available, The Veal Ossobuco Cappellacci; The Seared Barnegat Bay Scallops; and The Branzino

Liquor:  Full service, vibrant bar scene. Offers an excellent selection of Italian wines.

Restaurant Review

Jockey Hollow Bar & Kitchen is one of the best restaurants to open in New Jersey in recent years. This is a destination restaurant enjoyed by diners who come for upscale dining with excellent food, attractive decor, and professional service. The restaurant is popular with millennial diners who enjoy trendy, high-end casual dining with a vibrant bar scene

Named after a nearby Morristown site where George Washington's Continental Army camped, structure is the Vail Mansion, circa 1917, and the former home of Theodore Vail (first president of AT&T) and his family. It's an impressive setting for a restaurant.

The 15,000-square-foot restored, mansion exhibits the styling of a Mediterranean palazzo fronted by a long reflecting pool,

Jockey Hollow Bar & Kitchen is a complex of four separate restaurants; The main dining room, the Oyster and Wine Bar, The Vail Bar, and The Rathskeller, a German style beer hall.

The Jockey Hollow Bar & Kitchen is the creation of majority owner and restaurateur Chris Cannon who has assembled a team professionals to offer a unique culinary dining and bar complex with separate identities --- all under one roof!

Chris Cannon, a enthusiastic wine lover with expertise in Italian wines, comes with an impressive restaurateur background having previously been in partnership with acclaimed chef Michael White of several NYC note able restaurants including top rated Alto, Convivio, and Marea.

Cannon is committed to using locally sourced, sustainable, farm to table products. His partnerships with Forty North Oyster Farms in Mantoloking, and Ralston Farm in Mendham, ensures a sustainable farming source of fresh ingredients for their menu.

The restaurants facilities includes the main dining room on the second floor, the more upscale of the four dining areas. It's attractively chic, and not old world stuffy considering it's set in a 100 year old mansion. Entrance the main dining room is by way of the long, curving Italian, ornate marble staircase. A highlight is the floor to ceiling windows that look out onto the grounds and the long reflecting pool. The tables are set on wood flooring. Walls are wood paneled and adorned with contemporary art works. The menu features a four-course prix fixe, offering. On Tuesday, Wednesday, and Thursday nights, they also offer an optional a la carte menu.

The bars and the more casual restaurants are located on the ground and basement. The 75 seat Oyster and Wine Bar, located on the ground floor, is the featured attraction of the restored mansion. The setting is vibrant, often times loud with a contemporary, casual vibe. The decor includes marble floors, original marble columns, contemporary wood tables set with place mats, and chairs and dark-brown leather banquettes. The wine bar offers a good selection of high end wines by the glass and half glass.

The wait staff dressed in jeans and white button-down shirts, is friendly and well trained.

The casual menu is made up of traditional entrees supplemented with raw bar selections, house made charcuterie, and cheese.

The Vail Bar, is also located on the ground floor behind the grand staircase. The 1920's era cocktail lounge is geared towards cocktail enthusiasts. The room with wood paneled walls gives off an ambiance of warmth and vibrancy; it's the perfect place to meet after work for a cocktail and oysters, or to enjoy a meal at the bar, or to party the night away.

The Oyster Bar takes advanced reservations, while the Vail Bar offers same day reservations.

The 4th restaurant, the Rathskeller is located in the basement serving German food on weekends. The Rathskeller is normally used as an event space for weddings, corporate events, and other events during the week. On Friday and Saturday nights the Rathskeller becomes a German style Beer Hall.

(updated: November, 2017)


How Do We Review (analyze) Restaurants?
New Jersey Leisure Guide strives to provide analytic restaurant reviews .
The methodology used is research, analysis driven --- as opposed to that of a single restaurant critic or a viewer comment posting board.

Data is gathered from our viewers e-mail restaurant comments, Internet research, and professional restaurant critics. The data is sorted, (weeding out the obvious biased, "bone to pick",  and out of consensus comments), analyzed, and the review is created.

Learn More
---