Fornos of Spain, Newark, NJ:
A Restaurant Review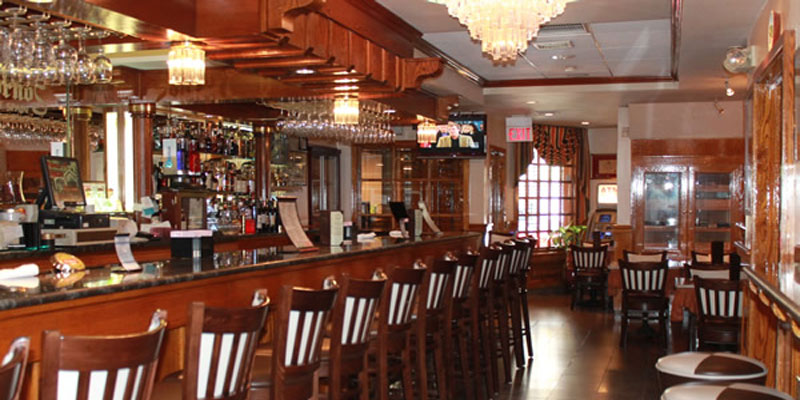 Fornos of Spain
47 Ferry St.
Newark, NJ
973-589-4767
Website
---
Restaurant Highlights

Fare:  Spanish - Portuguese

Price:  Moderate - Expensive

Food Quality:  2 Stars

Service:  2 Stars

Decor:  2 Stars

Overall Rating:  2 Stars

Note:  Four star Rating System from 1/2 Star = Poor to Four stars = Best in Class


Well prepared Spanish food served in huge portions.

Value:  Excellent

Noise Level:  Moderate - High

Dress:  Casual

Recommended For:  Diners who enjoy reasonably priced, well prepared Spanish food served in huge portions with "Old School " ambiance.

Not Recommended For:  Diners who prefer more fine dining amenities in a cozy, quieter setting

Recommended dishes:  When available, The Solo mil lo a La Parrilla, grilled fillet mignon; or the Colas de Langosta Fornos, lobster tails in sherry and almond sauce; or the Paella Marinera, shellfish and rice with fresh lobster.

Liquor:  Full Service Bar.

Restaurant Review

Fornos of Spain is a longtime favorite with diners looking for good Spanish food served in huge portions at a reasonable price.

The exterior is attractive Spanish hacienda styling, The very spacious 250 seat dining area is spread over several rooms with interior decor attractively done up with chandeliers, walls adorned with lit murals, and tables set with white linens.

The reason to venture out to this restaurant is their well prepared, Spanish food served in a festive setting, although, on busy weekend evenings to noise level can be high.

The service at this restaurant is outstanding with many waiters eagerly standing by to attend to your needs.

Immediately after you are seated, you are served two excellent types of bread, a nice warm, crusted, tasty bread and a platter of garlic bread. Accompanying the bread is a a salad with a variety of leafy green vegetables, heart of palms, tomatoes, onions, radish, and cucumbers; and a dish of fresh olives and virgin olive oil.

Be forewarned, you will need to have a gargantuan appetite to finish all the food.

This is a good place to celebrate a birthday or special family occasion. For Birthday Parties there is a choice of a cake for dessert or a selection of desserts.

Open for Lunch Monday - Friday: 11:30a.m.- 3:00p.m. Dinner Monday - Friday: 3:00p.m. - 10:30p.m. Saturday & Sunday: 12:00p.m. - 11:00p.m.

Fornos of Spain offers on-site, gated, secure parking. Access to the lot is on Union Street.

(updated: November, 2016)

How Do We Review (analyze) Restaurants?
New Jersey Leisure Guide strives to provide analytic restaurant reviews.
The methodology used is research, analysis driven --- as opposed to that of a single restaurant critic or a social media platform, viewer comment posting board.