February Events Calendar for 2018:

New Jersey Concerts, Theatre, Festivals, and Sports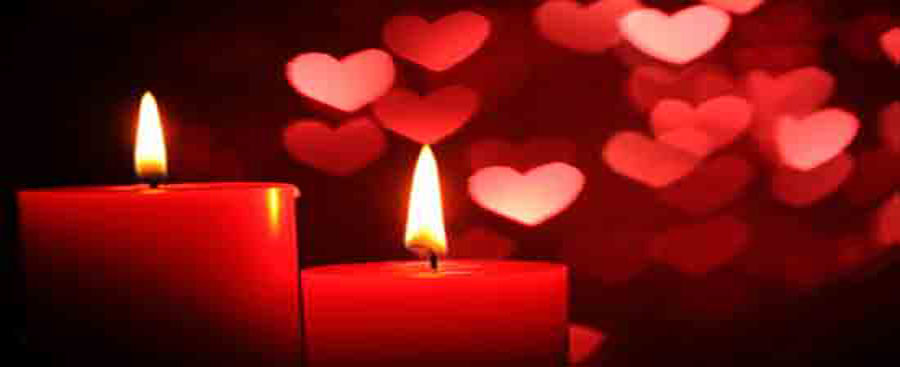 February is one of the the coldest months of the year and a time for many indoor events ---- and for the more adventurous, there are some great outdoor winter fun activities like skiing, snow boarding, and skating. February is also the time to celebrate Valentines Day and Presidents weekend. In the United States, Presidents Day is always celebrated on the third Monday of February.
Note: This information is provided by event sponsors as a free service to our viewers. Sometimes conditions require cancellations or changes of dates, times and location which are not reflected in the original schedule. Before planning a trip to visit one of the listed events, it is suggested that you call the event sponsor to confirm the event schedule or for additional information on the event.

February Concerts, Performing Arts, Theatre, Comedy, etc.

Ain't Misbehavin'
Thursday Feb 1, 2, 3, 4, 2018
New Jersey Performing Arts Center - Victoria Theater
Newark, NJ
Tickets
Bob Saget
Friday Feb 2, 2018 8:00PM
Community Theatre At Mayo Center For The Performing Arts
Morristown, NJ
Tickets
Jeff Foxworthy
Saturday Feb 3, 2018 8:00PM
The Waterfront At Harrah's
Atlantic City, NJ
Tickets
The Steppin Stones
Wednesday Feb 7, 2018
The Wonder Bar
Asbury Park, NJ
Tickets
Wyclef Jean
Friday Feb 09, 2018 7:00PM
Wellmont Theatre
Montclair, NJ
Tickets
Jim Norton
Friday Feb 9, 2018 8:00PM
Count Basie Theatre
Red Bank, NJ
Tickets
Oklahoma!
Friday Feb 9, 10, 11, 16, 17, 2018 8:00PM
Levoy Theatre
Millville, NJ
Tickets
The Weight Band
Friday Feb 9, 2018 8:00PM
Bergen Performing Arts Center
Englewood, NJ
Tickets
A Night of Love: Anthony Hamilton, Keyshia Cole, Avant & Tamia
Friday Feb 9, 2018 8:00PM
Prudential Center
Newark, NJ
Tickets
112 & Jon B
Friday Feb 9, 2018 9:00PM
Harrah's
Atlantic City, NJ
Tickets
A Valentines Day Doo Wop
Saturday Feb 10, 2018 7:00PM
Count Basie Theatre
Red Bank, NJ
Tickets
Duel of The Decades 80s vs. 90s
Saturday Feb 10, 2018 8:00PM
Wellmont Theatre
Montclair, NJ
Tickets
My Funny Valentine: Marin Mazzie & Jason Danieley
Saturday Feb 10, 2018 8:30PM
New Jersey Performing Arts Center - Chase Room
Newark, NJ
Tickets
Franco De Vita
Saturday Feb 10, 2018 9:00PM
Borgata Events Center
Atlantic City, NJ
Tickets
Piff the Magic Dragon
Saturday Feb 10, 2018 9:00PM
Borgata Music Box
Atlantic City, NJ
Tickets
New York Kings Of Comedy
Wednesday Feb 14, 2018 8:00PM
Paramount Theatre at Asbury Park Convention Hall
Asbury Park, NJ
Tickets
Peking Acrobats
Thursday Feb 15, 2018 8:00PM
Bergen Performing Arts Center
Englewood, NJ
Tickets
Robyn Hitchcock
Thursday Feb 15, 2018
Monty Hall
Jersey City, NJ
Tickets
Jeff Dunham
Friday Feb 16, 2018 7:00PM
Prudential Center
Newark, NJ
Tickets

Marilyn Manson
Friday Feb 16, 2018 7:00PM
Starland Ballroom
Sayreville, NJ
Tickets

The British Invasion
Friday Feb 16, 2018 8:00PM
Broadway Theatre of Pitman
Pitman, NJ
Tickets

Mary J. Blige
Friday Feb 16, 17, 2018 8:00PM
Borgata Events Center
Atlantic City, NJ
Tickets

Boyz II Men
Saturday Feb 17, 2018 8:00PM
Bergen Performing Arts Center
Englewood, NJ
Tickets

Best of The Eagles
Saturday Feb 17, 2018 8:00PM
Count Basie Theatre
Red Bank, NJ
Tickets

Marc Anthony
Saturday Feb 17, 2018 8:00PM
Prudential Center
Newark, NJ
Tickets

Fantasia, Kem & Avant
Saturday Feb 17, 2018 8:00PM
Boardwalk Hall Arena - Boardwalk Hall
Atlantic City, NJ
Tickets

Vicki Lawrence
Sunday Feb 18, 2018 4:00PM
Count Basie Theatre
Red Bank, NJ
Tickets

Gobsmacked!
Sunday Feb 18, 2018 7:00PM
Community Theatre At Mayo Center For The Performing Arts
Morristown, NJ
Tickets

70s Soul Jam
Sunday Feb 18, 2018 7:00PM
Tropicana Casino - Tropicana Showroom
Atlantic City, NJ
Tickets

Boyz II Men
Sunday Feb 18, 2018 8:00PM
Borgata Events Center
Atlantic City, NJ
Tickets

Lewis Black
Thursday Feb 22, 2018 8:00PM
Matthews Theatre - McCarter Center
Princeton, NJ
Tickets

Justin Moore & Dylan Scott
Friday Feb 23, 2018 7:30PM
Cure Insurance Arena
Trenton, NJ
Tickets

Luke Bryan, Kip Moore & The Cadillac Three
Friday Feb 23, 2018 7:30PM
Boardwalk Hall Arena - Boardwalk Hall
Atlantic City, NJ
Tickets

America - The Band
Friday Feb 23, 2018 8:00PM
State Theatre - NJ
New Brunswick, NJ
Tickets

The Musical Box
Friday Feb 23, 2018 8:00PM
Wellmont Theatre
Montclair, NJ
Tickets

Anthony Jeselnik
Friday Feb 23, 2018 9:00PM
Borgata Music Box
Atlantic City, NJ
Tickets

Cesar Millan
Saturday Feb 24, 2018 8:00PM
Bergen Performing Arts Center
Englewood, NJ
Tickets

Grand Funk Railroad
Saturday Feb 24, 2018 8:00PM
Tropicana Casino - Tropicana Showroom
Atlantic City, NJ
Tickets

Katt Williams
Saturday Feb 24, 2018 8:00PM
Boardwalk Hall Arena - Boardwalk Hall
Atlantic City, NJ
Tickets

Blues Traveler
Saturday Feb 24, 2018 9:00PM
Borgata Music Box
Atlantic City, NJ
Tickets

Go, Dog. Go!
Tuesday Feb 27, 2018 4:00PM
Community Theatre At Mayo Center For The Performing Arts
Morristown, NJ
Tickets




February Popular Festivals, Events, Sports, and Expositions
New Jersey Devils vs. Philadelphia Flyers
Thursday Feb 1, 2018 7:00PM
Prudential Center
Newark, NJ
Tickets
Rutgers Scarlet Knights vs. Purdue Boilermakers Basketball
Saturday Feb 3, 2018 4:00PM
Louis Brown Athletic Center
Piscataway, NJ
Tickets


New Jersey Devils vs. Pittsburgh Penguins
Saturday Feb 3, 2018 7:00PM
Prudential Center
Newark, NJ
Tickets

Rutgers Scarlet Knights vs. Indiana Hoosiers Basketball
Monday Feb 5, 2018 7:00PM
Louis Brown Athletic Center
Piscataway, NJ
Tickets


New Jersey Devils vs. Calgary Flames
Thursday Feb 8, 2018 7:00PM
Prudential Center
Newark, NJ
Tickets

New Jersey Devils vs. Boston Bruins
Sunday Feb 11, 2018 7:00PM
Prudential Center
Newark, NJ
Tickets

New Jersey Devils vs. Carolina Hurricanes
Thursday Feb 15, 2018 7:00PM
Prudential Center
Newark, NJ
Tickets

New Jersey Devils vs. Columbus Blue Jackets
Tuesday Feb 20, 2018 7:00PM
Prudential Center
Newark, NJ
Tickets

Poco & Jim Messina
Wednesday Feb 21, 2018 8:00PM
Bergen Performing Arts Center
Englewood, NJ
Tickets

New Jersey Devils vs. Minnesota Wild
Thursday Feb 22, 2018 7:00PM
Prudential Center
Newark, NJ
Tickets

New Jersey Devils vs. New York Islanders
Saturday Feb 24, 2018 7:00PM
Prudential Center
Newark, NJ
Tickets

Rutgers Scarlet Knights vs. Illinois Fighting Illini Basketball
Sunday Feb 25, 2018 3:00PM
Louis Brown Athletic Center
Piscataway, NJ
Tickets


---
---