The Cheesecake Factory, Freehold, NJ:
A Restaurant Review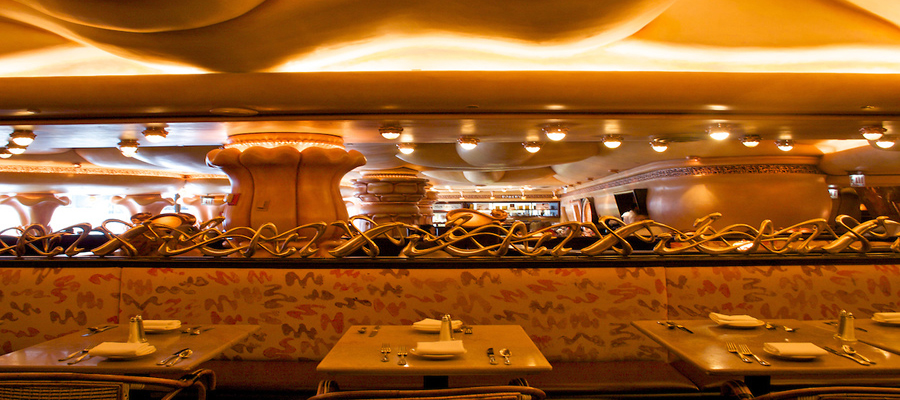 The Cheesecake Factory
Freehold Raceway Mall
3710 Route 9 South, L-201
Freehold, NJ
732-462-6544
Website
---
Restaurant Highlights

Fare:  American - California

Price: Inexpensive-Moderate

Value: Excellent

Noise Level: Low-Moderate

Dress: Casual


Serves healthy food from sustainable agriculture systems, and all natural chicken without the use of antibiotic's or growth hormones.


Attractive, chic ambiance


Recommended For:  Diners who enjoy American California style family dining with attractive, chic ambiance

Not Recommended For: Diners who prefer a more traditional, family style, low key setting.

Recommended dishes: When available, American Kobe Beef Burger with Sautéed Mushrooms and Onions on a Toasted Brioche Bun; The Pasta da Vinci with sautéed Chicken, Mushrooms and Onions Tossed with Penne Pasta; and The Filet Mignon with French Fries and Onion Strings.

Liquor: Full service bar, bar scene is energetic.

Restaurant Review

The Cheesecake Factory, In its class as a casual, family restaurant, meets the mark in serving diners who come to enjoy good food, in a casual, vibrant setting.

The decor is very attractive with very high ceilings, soft contemporary earth tone colors, soft lighting and a large number of booths and tables.

They also serve alcohol and have an attractive where there is a bar menu available.

The seating and aisle area is spacious, and nearby family's with very young children are not intrusive.

The Cheesecake Factory located in the Freehold Raceway Mall, is one the largest restaurants in the Freehold area.

They offer a huge variety of California style selections with fresh ingredients. Their menu is committed to offering all natural chicken without the use of antibiotic's or growth hormones. Most of the fish on the menu are long line or hook and line caught, and their cooking oils contain 0 Grams of trans-fat.

The Cheesecake Factory serves much more than cheesecake with over 250 items on the menu including; appetizers, pizza, pasta, seafood, steaks, salads, sandwiches and a variety of breakfast selections. For the diet conscious or vegetarian diner, there is a good selection of excellent weight management and vegetarian dishes.

The service is very friendly and attentive.

Be forewarned though, expect large crowds and a long wait, they do not take reservations. Although they are very family and kid friendly, and there are many items on the menu that appeal to kids, there is no children's menu.

Call-in curbside service is available for those too busy to wait in line and eat-in, call ahead and have your meal waiting for you at the curb.

Happy Hour takes place in the bar area Monday – Friday from 4:00PM – 6:00PM.

(updated December, 2016)

How Do We Review (analyze) Restaurants?
New Jersey Leisure Guide strives to provide analytic restaurant reviews.
The methodology used is research, analysis driven --- as opposed to that of a single restaurant critic or a social media platform, viewer comment posting board.