The Best Central Jersey Fireworks Displays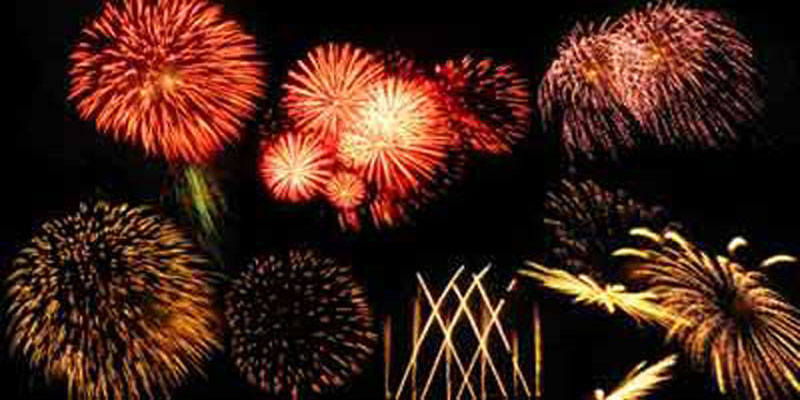 Discover The Best 2023 Year Round Central Jersey Fireworks.
These events occur at festivals, concerts and Family Themed Events

Year round Central Jersey Fireworks displays cover a range of awesome displays and rank amongst the best in the world.

While pyrotechnic displays are often associated with Independence Day - July 4th celebrations, and New Years Eve, many of the fireworks displays accompany a popular event to either kick it off, such as the beginning of the New Year, or as a finale such as a festival or a minor league baseball game.
---
Note: Sometimes conditions require cancellations or changes of dates, times and location which are not reflected in the original schedule. Before planning a trip to visit one of the listed events, it is suggested that you call the event sponsor to confirm the event schedule or for additional information on the event.

---
Stay tuned --- we will be updating this list as the event sponsors confirm this year's event

Multi Date 2023 Central Jersey Fireworks Events

Point Pleasant Beach Thursday Night Fireworks
Every Thursday evening beginning Thursday, June 22nd until end of summer, 2023
Jenkinson's Boardwalk
300 Ocean Ave
Pt. Pleasant Beach, NJ
732.295-4334
Website
On the beach. Weather permitting, may be cancelled with little or no notice
Seaside Heights Fireworks
On the Boardwalk
Seaside Heights, NJ
Website

833-4SEASIDE
Beginning July 4th, and continuing each Wednesday night starting on July 12th until August 30th, 2023 at 9:30 PM.
Best viewed from anywhere on the boardwalk.
Fired from the beach near the Franklin Ave.
Jersey Shore BlueClaws
ShoreTown Ballpark
2 Stadium Way
Lakewood, NJ
732 901-7000
Jersey Shore BlueClaws Website
2023 Fireworks Schedule:
April 11th (Opening Night), June: 2nd, 9th, 23rd, July 4th (Independence Day), 7th, 28th, August 4th, 5th, 18th, September 1st, 2023
Trenton Thunder Post Game Fireworks
Trenton Thunder Ballpark
One Thunder Road
Trenton, NJ
(609)-394-3300
Website
2023 fireworks schedule:
June 1, 15, 22, 24, July 4, 8, 15, 20, 29, August 10, 17, 19, 26, 2023
Brick's Summerfest Concert Series w/ Fireworks
The Thursday series will feature popular bands, a food court, a beer and wine garden and fireworks after each show.
Windward Beach Park
265 Princeton Ave.
Brick, NJ
Website
732-262-1044
2023 Fireworks schedule w/ performers:
-Thursday, June 29, Super Trans Am - Thursday, July 6, Garden State Radio - Thursday, July 13, Amish Outlaws - Thursday, July 20, Jessie's Girl
North Brunswick Youth Sports Festival
June 16, 17, 18, 19, 23, 24, 25, 29, 30, July 1, 2, 3, 4, 2023
Route 1 North, next to DeVry University.
North Brunswick, NJ
Website/Tickets
Cost: $8
This festival features lots of entertainment including: Rosaire's Royal (Pigs) Racers, High Flying Pages Thrill Show, Motorcycle Stunt Show, Gossamer Magic Show, spectatucular fireworks, and more.
Fireworks on Saturdays June 17, 24, July 1, 2023.
All proceeds from the Youth Sports Festival go directly towards the Youth Sports groups of North Brunswick.
August 2023 Central Jersey Fireworks Events

Long Branch Summer 2023 Free Concert Series
Schedule
The concert series Thursday By The Sea - Thursdays beginning June 8th,
ending August 31 (with fireworks) 2023
, 7 - 8:30pm, at Pier Village
More New Jersey Fireworks Events