The Best Central Jersey Fireworks Displays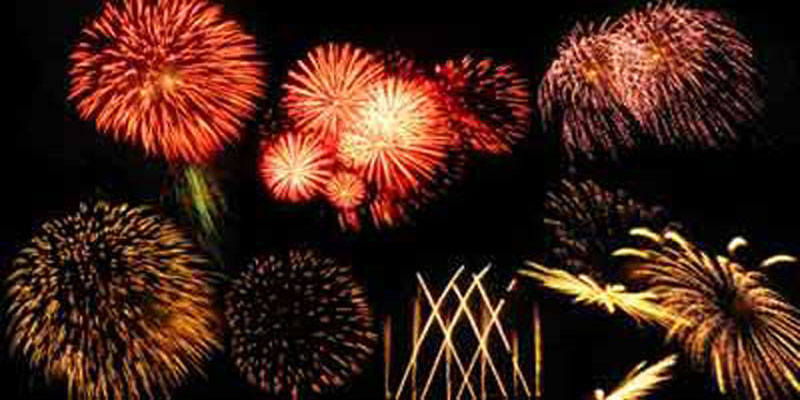 Discover The Best 2022 Year Round Central Jersey Fireworks.
These events occur at festivals, concerts and Family Themed Events

Year round Central Jersey Fireworks displays cover a range of awesome displays and rank amongst the best in the world.

While pyrotechnic displays are often associated with Independence Day - July 4th celebrations, and New Years Eve, many of the fireworks displays accompany a popular event to either kick it off, such as the beginning of the New Year, or as a finale such as a festival or a minor league baseball game.
---
Note: Sometimes conditions require cancellations or changes of dates, times and location which are not reflected in the original schedule. Before planning a trip to visit one of the listed events, it is suggested that you call the event sponsor to confirm the event schedule or for additional information on the event.

---
Stay tuned --- we will be updating this list as the event sponsors confirm this year's event

2022 Multi-date Central Jersey Fireworks Events

Lakewood Blue Claws Post Game Fireworks
First Energy Park
2 Stadium Way
Lakewood, NJ
732 901-7000

Website
Due to the popularity of these events, the BlueClaws strongly recommend fans reserve their tickets as early as possible.
2022 Fireworks Schedule:
April 8th (Opening Night), June 3rd, 17th, July 4th (Independence Day), 8th, 22nd, August 5th, 19th, 26th& September 9th, 2022
Trenton Thunder Post Game Fireworks
Trenton Thunder Ballpark
One Thunder Road
Trenton, NJ
(609)-394-3300
Website
The Trenton Thunder will feature 15 post-game fireworks on select Monday, Thursday, Saturday, and Sunday nights throughout the season.
The 2022 Schedule:
Thursday, June 9 @ 7pm vs Williamsport Saturday, June 11 @ 6:30pm vs Frederick Saturday, June 18 @ 6:30pm vs State College Thursday, June 30 @ 7pm vs Mahoning Valley Monday, July 4 @ 7pm vs Williamsport Thursday, July 14 @ 7pm vs Frederick Saturday, July 16 @ 6:30pm vs Frederick Thursday, July 28 @ 7pm vs Williamsport Saturday, July 30 @ 6:30pm vs Williamsport Saturday, August 6 @ 6:30pm vs Williamsport Saturday, August 13 @ 6:30pm vs West Virginia Thursday, August 18 @ 7pm vs Williamsport Thursday, August 25 @ 7pm vs Williamsport Saturday, August 27 @ 6:30pm vs Frederick Sunday, August 28 @ 6:30pm vs Frederick.
Brick SummerFest
On Thursdays beginning June 30th and ending July 21st, 2022
Windward Beach Park
Brick, NJ
Website
The evenings entertainment features music, fireworks on each of the nights, plus food, a beer/wine garden, and more.
Schedule:
June 30: Super Trans Am ('70s Concert Experience) - July 7: Stiffler's Mom ('90s Hits) - July 14: The Benjamins (Current Hits, '90s) - July 21: Jessie's Girl ('80s Hits)
If there is a cancellation, bad night of weather, the rain date will be Thursday, July 28th.
Seaside Heights Fireworks
On the Boardwalk
Seaside Heights, NJ
Website

833-4SEASIDE
Beginning July 4, through August 24, 2022: at 9:30 PM
Fired from the beach near the Franklin Ave.
2022 Fireworks Schedule:
Monday July 4th, Wednesday July 6th, Wednesday July 13th, Wednesday July 20th, Wednesday July 27th, Wednesday August 3rd, Wednesday August 10th, Wednesday 17th & Wednesday August 24th, 2022
May 2022 Central Jersey Fireworks Events
Spring Food Truck Festival!
Saturday, May 21st, 11am-9pm & Sunday, May 22nd, 2022, 11am-7pm
Laurita Winery
85 Archertown Road
New Egypt, NJ
Website
Cost: Admission is $12 ONLINE in advance, $14 at the door! Everyone 20 and under gets in FREE!
This event features food trucks, live music, wine samplings, and
Fireworks Saturday Night!
Want to sit on the lawn? Bring your blankets and chairs!
June 2022 Central Jersey Fireworks Events

Robbinsville Community Festival
Saturday, June 11, 2022: @ 2pm - 9:30pm ( rain date on June 12)
Community Park
West Manor Way and Gordon Road
Robbinsville, NJ
Website
Free Admission
This family event features live music played from the main stage, a beer tent, food court, games, contests, bounce castles, rock-climbing wall, food trucks, a children's train, and pony rides. The "Best of the Eagles" tribute band will take to the state at 7:00p.m.
The grand finale wiill be the fireworks display at dusk.

Manchester Day

Saturday, June 25, 2022: Fireworks July 13th
Harry Wright Lake Park
Lake Avenue
Manchester, NJ
Website
Manchester Day begins with a festival beginning at 2 p.m., with kids' carnival rides, games, contests, food and live music. The fireworks begin at dusk.
July 2022 Central Jersey Fireworks Events
The New Jersey Lottery Festival of Ballooning

July 29 -31, 2022
Solberg Airport
39 Thor Solberg Road
Whitehouse Station, NJ
973-882-5464

Website (Events Schedule & Tickets)
One of the largest summertime hot air balloon and music festival in North America. Features twice daily mass ascensions of up to 125 special shape and sport hot air balloons, headlining music concerts, continuous family entertainment, crafters and vendors, food, a balloon glow, and
spectacular fireworks on Friday evening.
The concerts feature top performers for each of the three nights.
October 2022 Central Jersey Fireworks Events

South Amboy Irish Festival
October 1, 2022: @2pm
Raritan Bay Waterfront Park
South Amboy, NJ
Website
There will be special entertainment by Andy Cooney, The Willie Lynch Band, and Irish step dancers. Also childrens activities, food vendors, and fireworks at dusk.
More New Jersey Fireworks Events