The Buttered Biscuit, Bradley Beach, NJ:
A Restaurant Review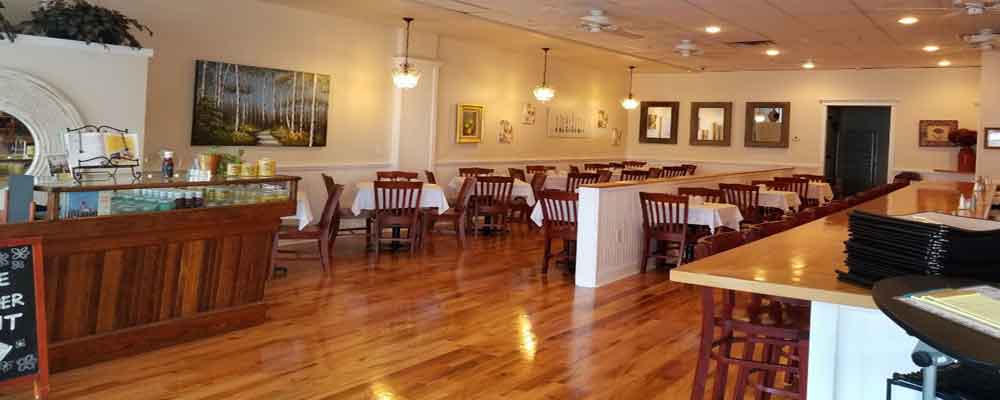 The Buttered Biscuit is the go to spot for breakfast & lunch
on the Northern Jersey Shore.
They are unparalleled for taste & quality


The Buttered Biscuit
700 Main Street
Bradley Beach, NJ
732-807-4069
Website
Buttered Biscuit: Restaurant Highlights

Fare: American Breakfast/Brunch

Price: In-expensive - Moderate

Noise Level: Moderate

Food: Uses fresh farm - table ingredients. Many of the foods are made from scratch without the use of packaged & frozen ingredients.

Ambiance/Decor: The interior is attractive, comfortable, and brightly lit

Service: Very friendly, welcoming & attentive

Recommended For:  Diners who enjoy creative, healthy breakfasts/lunches made with fresh, non-packaged ingredients.

Not Recommended For:  Diners who prefer traditional food served in large portions made with packaged, greasy ingredients to enhance the taste.

Recommended dishes:  When available;For breakfast, the Copenhagen Benedict with fresh caper cream cheese, paper-thin red onion, smoked salmon, wilted baby spinach and poached eggs topped with homemade hollandaise sauce, and the Cinnamon, honey pecan stuffed cream cheese stuffed French toast. For lunch, Dave's homemade corned beef hash.

Restaurant Review

The Buttered Biscuit is one of the top Northern Jersey Shore Breakfast//lunch Restaurants. If you are in the Bradley Beach area, this is a must stop for breakfast or lunch, you will not find equal or higher quality food on the norther Jersey Shore.

This 36 seat storefront café is owned and operated by the talented husband and wife team, Dave and Liz McAllister who were the past owners of the Honeysuckle Café in Bradley Beach.

The success of the Buttered Biscuit is in the food prepared with freshest quality ingredients without the use of fat or greasy substances to enhance the flavor.

Both the breakfast & lunch menus are well executed and creatively prepared using high quality, fresh ingredients.

The gravy for their biscuits is made from scratch every couple of days because it needs a day for the spices to set. The recipe for their gravy relies on quality ingredients for flavor rather than fat.
Make sure your order comes with the biscuits, toast is an option.

They use high-quality beef and pork sausage, fresh herbs and other quality ingredients.

Packaged foods and ingredients are also avoided. As an example, the asparagus, baby spinach and tomatoes in their veggie omelet are fresh, not frozen. The granola is made from scratch.

The interior is attractive, comfortable, and brightly lit. There are two dining areas, one with counter seating. The dining area with tables is a bit more formal with more natural lighting.

In the warmer months there is outside dining, though being located on Main Street, you would have to contend with noise and exhaust from passing cars.

The Buttered Biscuit is open seven days/ week from 8am-3pm.

(updated: February, 2020)

How Do We Review (analyze) Restaurants?
New Jersey Leisure Guide strives to provide analytic restaurant reviews.
The methodology used is research, analysis driven --- as opposed to that of a single restaurant critic or a social media platform, viewer comment posting board.