Amano Pizzeria, Ridgewood, NJ: A Restaurant Review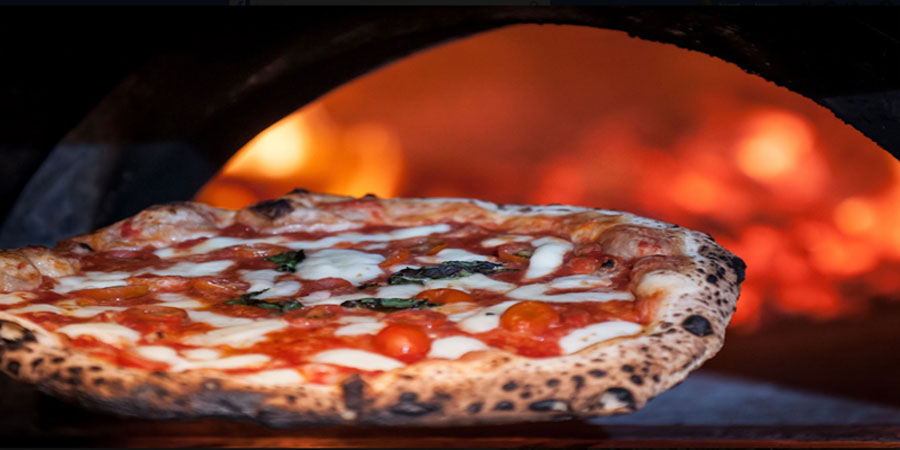 Amano Pizzeria
Chestnut Street at Franklin
Ridgewood, NJ
201-493-2000
Website



Restaurant Highlights

Fare: Pizza

Price:  Inexpensive - Moderate



One of the Best pizza restaurants in New Jersey


Serves certified Neapolitan Pizza using all natural imported ingredients


Service is inconsistent, especially during busy ween evenings.

Noise Level:  Moderate

Dress:  Very casual

Recommended For:  Pizza enthusiasts who seek out authentic Neapolitan Pizza with imported ingredients.

Not Recommended For:  Families with kids who prefer huge toppings  and lower prices.

Recommended dishes: When available,Their signature pizza, The Regina Margherita with imported fresh buffalo mozzarella, cherry tomatoes, light tomato sauce, parmiggiano reggiano, and extra virgin olive oil.; The Shrimp Scampi with Jumbo shrimp, sautéed garlic, extra virgin olive oil, lemon, and white wine. Served over linguine; and The Tagliatelle Bolognese with Housemade ribbon pasta and our classic Bolognese sauce, topped with herbed ricotta.

Liquor:  BYOB

Restaurant Review

Amano Pizzeria serves up authentic Neapolitan style pizza, considered one of the best pizza restaurants in
Northern Jersey.

The pizza is prepared by acclaimed Chef Antonio Starita.

A Mano( meaning "by hand") Chef Antonio Starita. is passionate about creating a pizza with authentic ingredients, technique, and execution for an authentic Neapolitan experience.

They use an authentic Neapolitan wood burning oven, hand built on site by Neapolitan artisans, using stones and volcanic soil imported from Naples. This type of construction is ideal for baking pizza at a temperature of 1000 degrees necessary for creating a crispy crust without burning the ingredients or over cookng the toppings.

The crust contains no additives or preservatives The dough made from all natural Caputo flour, Imported from Naples and grown at the foothills of Mount Vesuvio. The tomatoes are also imported imported from the famed San Marzano region in southern Italy, with the mozzerella home-made on the premises..

Amano is one of three restaurants in the USA certified by both the VPN (Verace Pizza Napoletana) and the APN (Association of Neapolitan Pizzaiuoli), both located in Naples, to offer authentic Neapolitan pizza.

The reason to come to this place is for the outstanding Pizza, and for their great gelato.

They also serve up a full menu of traditional Italian dishes.

The decor is trendy with a New York Tribeca atmosphere, with tall ceilings, red walls, large tile ovens, a long marble bar, a dessert counter with espresso machines, baked goods and a case for gelato.

Updated: December, 2018

How Do We Review (analyze) Restaurants?
New Jersey Leisure Guide strives to provide analytic restaurant reviews.
The methodology used is research, analysis driven --- as opposed to that of a single restaurant critic or a social media platform, viewer comment posting board.