Wheaton Village - WheatonArts: A Visitors Guide

The WheatonArts and Cultural Center is home to the most comprehensive collection of glass produced in America.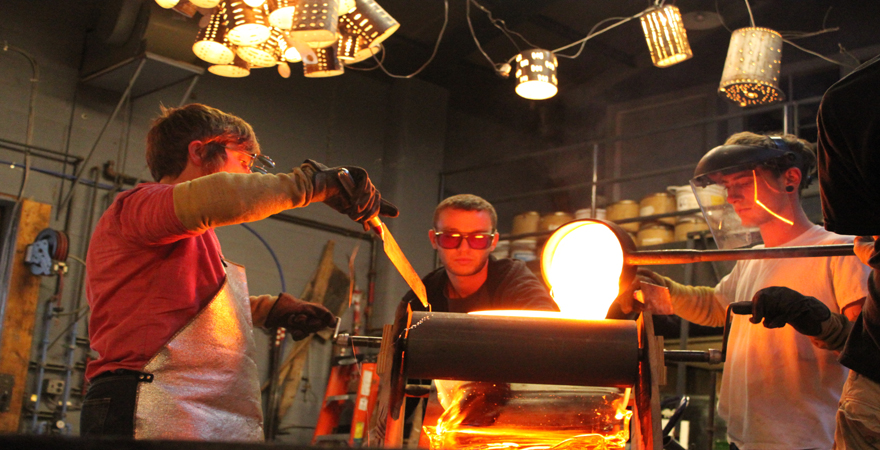 WheatonArts and Cultural Center
WheatonArts
1501 Glass town Road (off Route 55)
Millville, NJ 08332
856 825 6800
Website
<
WheatonArts is currently operating on a reduced schedule. For current visiting hours and guidelines, please visit their Website.
Admission Fees:
$12 Adults; $11 Senior Adults; $7 Students; children five & under are free.

---
Wheaton Arts and Cultural Center (WheatonArts) founded as Wheaton Village, is an arts organization in southern New Jersey, emphasizing the creative spirit with a special emphasis on glass. WheatonArts is where imagination and artistic process meet for a wonderful arts experience for all ages!
The Museum of American Glass, celebrating the creativity and craftsmanship of American glass, is at the center of WheatonArts. One of only nine museums in the state of New Jersey to be accredited by the American Alliance of Museums, it offers over 18,000 square feet of exhibition space, and a collection over 20,000 pieces strong. The Museum's glass and library collections function as a resource for scholars, collectors, other institutions, and artists.

Visitors are immersed in the creative process by watching professional, highly-skilled artists employ century-old techniques to create colorful works of art. Artist demonstrations are offered daily in the Hot Glass, Flamework, and Pottery Studios, with opportunities to meet informally with the resident artists. As artists share their craft, they discuss the materials used, their scientific properties, history, and social forces that have shaped both art and culture. 

Other highlights include the award-winning Museum Stores, a mile looping Nature Trail, 1876 School House, and a 9,000 square foot Event Center. WheatonArts also offers many special exhibitions, annual events, educational programs, and workshops throughout the year."