Westside Market, Cape May, NJ:
A Review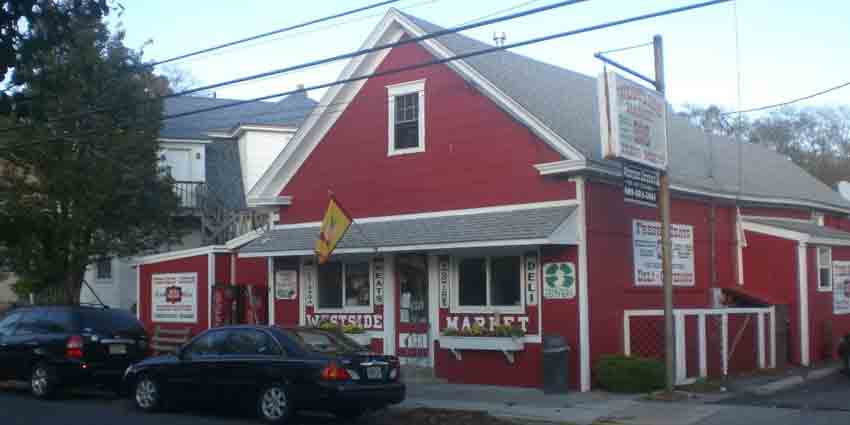 Westside Market
517 Broadway
West Cape May, NJ
(609) 884-3061
Website
Westside Market Highlights
Fare: American Deli, Butcher

Price: in-expensive

Recommended For: On the go diners looking for excellent south Jersey cheese steaks, Italian hoagies, and other deli sandwiches
Recommended Menu Items:  Cheese steaks, sweet potato fries, breakfast sandwiches

One of the top places for deli sandwiches,  cheese steaks, and hoagies in Cape May


One of the top butchers in Cape May for roasts, hams, and turkeys

Review

The Westside Market is a Cape May treasure for deli sandwiches, pies, butcher products and small grocery items with an old-time "Mom & Pop" vibe for neighborhood friendliness.
It's very popular with on-the-go diners looking for excellent south Jersey style cheese steaks, Italian hoagies, breakfast sandwiches, and other deli sandwiches.
The deli sandwiches and hoagies are well prepared with bread having a crunchy, medium hard crust.
Their Breakfast Sandwiches come with egg, cheese, a choice of bacon, sausage, pork roll, ham or scrapple served on a Kaiser roll, bagel or long roll.
Owners are very friendly and responsive.
They are open year round with seasonal hours. During the peak summer season they are open Thursday through Monday, 8:00 AM - 5:00 PM (Breakfast 8:00 AM-11:30 AM)
(Updated: May 2023)