Valentino's Ristorante, Freehold, NJ:
A Restaurant Review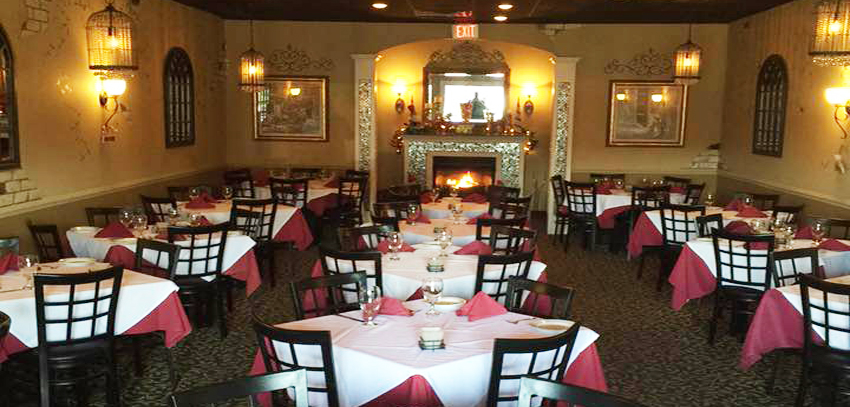 Valentino's Ristorante
4241 Route 9 North
Freehold, NJ
732-683-1400
Website
---
Restaurant Highlights

Food Quality: 1 Star

Service: 1 Star

Decor: 2 Stars

Overall Rating: 1 Star

Note: Four star Rating System from 1/2 Star = Poor to Four stars = Best in Class

Food is reasonably priced, served in huge portions.

Food preparation contains a minimum of fresh ingredients. Many menu items have packaged, canned, reheated or previously  frozen ingredients.

Insufficient wait staff depth. Other than Anthony the owner, the wait staff is inattentive, poorly trained.

Fare: Traditional Southern Italian

Price: Moderate - Expensive

Value: Fair

Noise Level: Moderate - High (when seated near a large group or private party)

Dress: Casual

Recommended For: Budget conscious diners who enjoy "Old World" BYOB dining with traditional Italian food served in huge portions.

Not Recommended For: Diners who prefer high end fine dining with food prepared using fresh farm-to-table ingredients, or for millennials who enjoy creative food preparations in a contemporary, trendy setting.

Recommended dishes: When available, The Jumbo Lump Crab Meat Stuffed Tilapia; The Orecchiette Broccoli Rabe & Sausage; and The Chicken Lydia

Liquor: BYOB.

Restaurant Review

Valentino's Ristorante is popular with neighborhood diners, especially with price conscious discount coupon holders looking for reasonably priced Italian food.

The dining patrons are typically senior citizens who come to enjoy reasonably priced food served in huge portions.

Valentino's is a below par Italian restaurant in the Freehold/Manalapan area ---- a community over saturated with mediocre, over sauced Italian restaurants.

This is an "Old world" restaurant that uses heavy sauces to compensate for the lack of fresh ingredients. It is recommended that before ordering you ask if the ingredients are fresh and of good quality ----- not previously frozen, re-heated, packaged, or canned, For seafood not farm raised.

With such a large selection of menu items. Valentino's being a small restaurant with low turnover, has a difficult time stocking fresh ingredients brought in daily for every menu item..

Owned and operated by Anthony Elfashiny, he is always in view as he welcomes diners and takes dining orders.

Your dining experience at Valentino's is largely dependent on whether Anthony is attending to your needs.  Diners who are attended to by Anthony can expect to receive very friendly, attentive, and energetic attention.
Service lacks depth. It tends to be poorly trained, in-attentive, and lacks a knowledge of the menu. Dinners who are not attended by Anthony are less fortunate.

For best service, go on Thursday --- an off night,

The decor is softly lit, the walls and carpeting are earth green pleasing tones with murals, and tables set with earth toned table linens. On cold evenings, you can warm up near the attractive gas heated fireplace.

The acoustics are excellent and with tables spaced comfortably apart.  However, on evenings when there are no large group parties or entertainment, you can enjoy quiet conversation without having to shout above your neighboring tables noise.

To ensure your dining experience is an enjoyable one, it is suggested you call ahead to find out what entertainment is planned for the evening and whether there is a large group party expected.

As a draw for increased attendance, Valentino's often provides some form of entertainment, i.e., Italian Bingo or Psychic night.

Valentino's is child friendly with a children's menu.

If all this is in line with your budget and taste preferences , and you are fortunate to have Anthony overseeing your table service, Valentino's Ristorante is a good choice for your dining experience.

Valentino's is open six days/week;
Tuesday -    Thursday    4:00 pm - 10:00 pm;    Friday    & Saturday    4:00 pm - 11:00 pm    ; Sunday    3:00 pm - 9:00 pm

(updated December, 2016)


How Do We Review (analyze) Restaurants?
New Jersey Leisure Guide strives to provide objective restaurant reviews .
The methodology used is research, analysis driven --- as opposed to that of a single restaurant critic or a viewer comment posting board.

Data is gathered from our viewers e-mail restaurant comments, Internet research, and professional restaurant critics. The data is sorted, (weeding out the obvious biased, "bone to pick",  and out of consensus comments), analyzed, and the review is created.

Learn More
---