Trama's Trattoria, Long Branch, NJ:
A Restaurant Review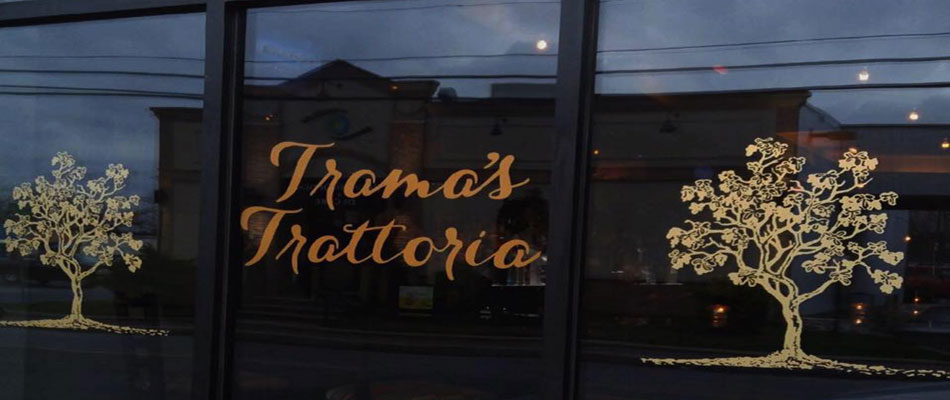 Trama's Trattoria
115 Brighton Ave
Long Branch, NJ
732-222-1121
Website
---
Restaurant Highlights

Food Quality: 3 Stars

Service: 3 Stars

Decor: 2 1/2 Stars

Overall Rating: 3 Stars

Note: Four star Rating System from 1/2 Star = Poor to Four stars = Best in Class

One of the best Italian restaurants in the Long Branch area.

Tuscan style Italian food, creatively prepared using fresh, farm to table ingredients

The noise can get very loud, especially if seated next to a large group.

Fare: Italian - Tuscan

Price: Moderate - Expensive

Value: Good - Excellent

Noise Level: Moderate - High

Dress: Casual

Recommended For: For diners who enjoy Tuscan style Italian food, creatively prepared using fresh, farm to table ingredients,

Not Recommended For: Diners who enjoy southern Italian, red sauce dishes served in huge portions

Recommended dishes: When available, The Garganelli Veal bolognese with brussel sprout leaves, autumn black truffle, and shaved pecorino, The Pork Chop Hot shot mustard greens, organic purple yams, candied apple balsamic, and gorgonzola; The Chef Pat's signature "Angry Lobster", and for an appetizer, the Signature Mussels.

Liquor: Full Bar Service

Restaurant Review

Trama's Trattoria, located in the West End of Long Branch, away from the busy tourist Pier Village section, is popular with locals and returning dining patrons who enjoy creatively prepared Tuscan style Italian food.

Formally the home of Tre Amici, this upscale, white linen table restaurant with a modern decor, is small, and cozy with soft muted colors, dim lighting, The bar area is vibrant.

Chef/Owner Pat Trama & his wife Laura Trama, serving as the General Manager, have teamed up to provide a fine dining experience for high end Italian food enthusiasts. It ranks as one of the best in the Long Branch area.

The owners are hands on with attention detail that is conveyed right down to the wait staff who come across as being happy to work there and doing what they do.

Chef Pat Trama comes with excellent credentials as an accompolished chef having recently served as the chef for Ama Ristorante in Atlantic Highlands and Ama at The Driftwood Beach Club in Sea Bright. Prior to that, Chef Pat honed his culinary skills as the sous chef at Luonogo's Le Madre and Coco Pazzo in New York before becoming executive chef at Coco Pazzo in Chicago. Chef Trama then served as the executive chef at celebrity chef-owned David Burke and Donatella before becoming executive chef at David Burke Fromagerie in Rumson, New Jersey.

Chef Pat's menu is creative, using fresh seasonal local, farm to table ingredients

The dining experience begins on a positive note with a serving of Brooklyn bread; Warm, flavorful, crusty, yet soft inside.

Trama's Trattoria is open six days/week, Tuesday-Sundays 5:00 p.m. until close.

(updated; January, 2017)

How Do We Review (analyze) Restaurants?
New Jersey Leisure Guide strives to provide analytic restaurant reviews.
The methodology used is research, analysis driven --- as opposed to that of a single restaurant critic or a social media platform, viewer comment posting board.