Sushi Lounge, New Jersey:
A Restaurant Review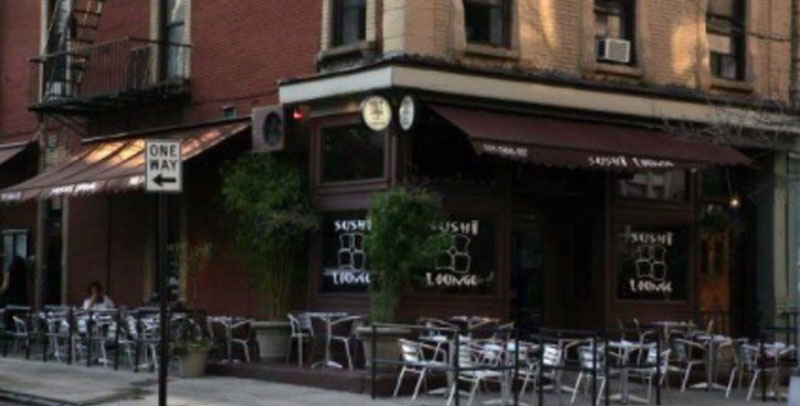 Sushi Lounge Restaurant
Three Locations:

200 Hudson St.
Hoboken, NJ

12 Schuyler Pl
Morristown, NJ

---
Restaurant Highlights

Fare:  Japanese Sushi

Price:  Expensive

Food Quality:  1 Star

Service:  2 Stars

Decor:  3 Stars

Overall Rating:  2 Stars

Note:  Four star Rating System from
1/2 Star = Poor to
Four stars= Best in Class


High energy, upscale, trendy ambiance


Food quality can use improvement

Recommended For:  Diners who enjoy Japanese and  Asian influenced food, in an upscale trendy setting.

Not Recommended For:  Diners on a limited budget who enjoy above average Japanese food in a traditional, quieter setting.

Recommended dishes:  When available, for dinner entrees, The Sashimi Rock assorted fresh fish; The Beef and Shrimp Hibachi, served with noodles, fresh seasonal vegetables and fried rice with house made ginger and mustard dipping sauce. The Paradise Plate, with three pieces of tuna sushi, three pieces of salmon sushi, three pieces of yellow tail sushi and one California roll.

Liquor:  Full bar service. Bar scene is vibrant.

Restaurant Review

Sushi Lounge, with three New Jersey locations, isn't your typical Japanese restaurant. It's a social scene with the areas top DJ's, and a menu that offers a good selection of Japanese food.

It's the "in" place to be seen by the young crowd, the trendy, and the pub hoppers.

The atmosphere is energetic, and the sushi bar is loaded with stools that run all the way down past the full bar.

This is a popular place to meet up with friends for drinks and sushi as well as for a romantic date.

The quality of their food is barely average, and below that of other sushi restaurants in the areas they serve.

While the Sushi selections are popular, they also have a good variety of Asian food options as well as some American dishes with an Asian influence.

The bar is well stocked with a variety of spirits as cocktails are downed rapidly.

For the best value, join in on their Happy Hour, Monday -Friday, 3pm - 6:30pm for half price signature drinks and appetizers.

The Hoboken location is right by the river. However, parking there is the least convenient of the three locations.

(updated: November, 2016)


How Do We Review (analyze) Restaurants?
New Jersey Leisure Guide strives to provide analytic restaurant reviews .
The methodology used is research, analysis driven --- as opposed to that of a single restaurant critic or a viewer comment posting board.

Data is gathered from our viewers e-mail restaurant comments, Internet research, and professional restaurant critics. The data is sorted, (weeding out the obvious biased, "bone to pick",  and out of consensus comments), analyzed, and the review is created.

Learn More
---