St Barts Unico Italian Festival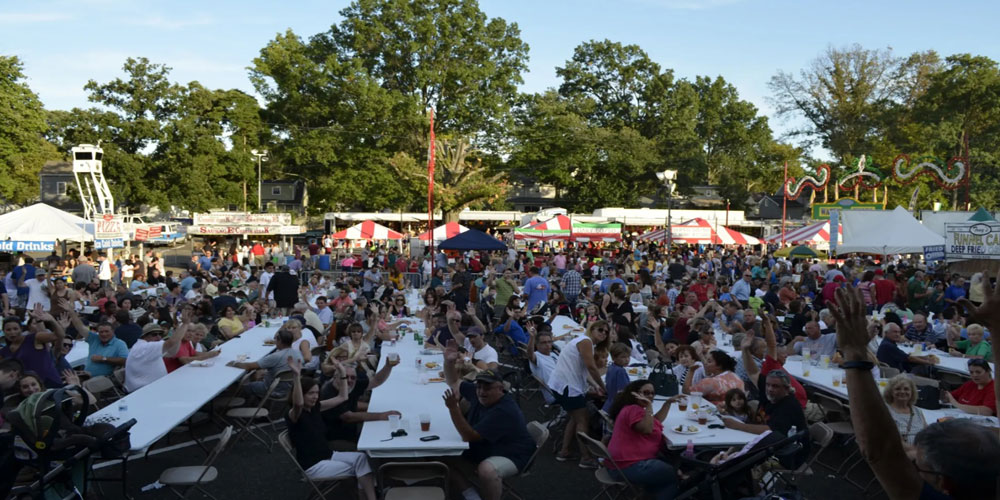 Date:
Friday, September 1 to to Monday, September 4, 2023
(Friday, Saturday Sunday 4:30pm to 10:30pm; Monday 3:30pm to 9:30pm)
Location:
St. Bartholomew Church
2032 Westfield Ave
Scotch Plains, NJ
This popular Labor Day Italian Feast is an annual tradition honoring San Nicola di Bari, the patron saint of the town of Montazzoli, Italy.
The feast is truly a great family event and has something for everyone to enjoy. There is nightly live music, rides, games, and great food, including favorites like pizza, pasta, zeppoles, clams, mussels, and calzones. In addition, there are nightly 50/50 drawings and a super 50/50 raffle on Monday.

This years Entertainment Line-up
Friday @ 7pm, Wolf Creek Wolf Creek, Bringing the very best of Country, Southern & Classic Rock, WOLF CREEK has been rockin' audiences since 2008.

Saturday @ 5pm, The Jersey Jukebox Italian Mass. @6PM Mike Aromando and the Metropolitan Italian Strolling Band Enjoy the sounds of traditional Italian music.

Sunday @ 7pm, The Broadcasters The Broadcasters. This local favorite plays classic rock music.

Monday @ 5pm, Jimmy and the Parrots Jimmy and the Parrots. Jimmy and the Parrots have been playing Jimmy Buffett's greatest hits to delighted crowds.
For the full schedule of entertainment, and more, visit St Barts Unico Italian Festival